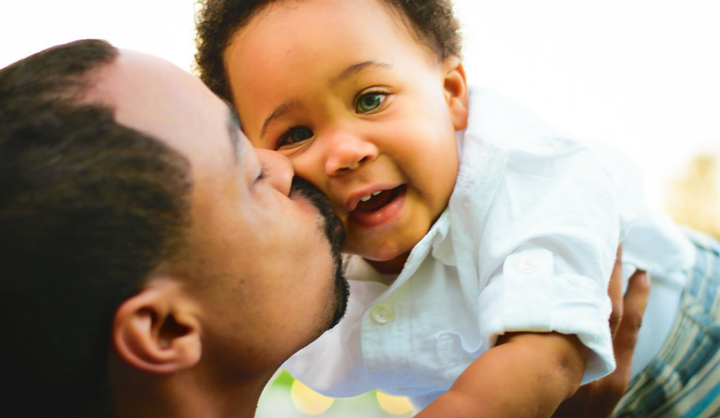 I've been married now 5 1/2 years. My husband and I waited to have children so that we could get to know each other as a married couple first. For me, this was one of the most important things I could do for my marriage.
Initially, I never really understood why couples would decide to have children right after tying the knot. I've always thought, that you needed time to adjust as husband and wife before you add in the bundle of joy. One of the many constants during my engagement period was how much we would change when we had children. Although sentiments of positivity sometimes crossed our path, many opinions were negative. Some people advised against having children as it would only "complicate" things. So in addition to the stress of becoming a new wife, I was now faced with over thinking expanding my family. So in fear, I waited.
In my mind, allowing us to grow as a couple would create the solid foundation needed in order to have a long-lasting marriage. The marriage that people celebrate 50 years from now and talk about how amazing the ride was at the anniversary party. Little did I realize troubled times would come earlier than expected.
When I married, I was only 24 years old. My husband is five years older than me and we had different expectations of what a marriage was supposed to look like. While he was ready to settle down, I was not. I was essentially single while married and wore it well. I honestly didn't take my marriage seriously, or maybe I was just still very immature? Whatever we deduce it to, my marriage was failing.
I remember my husband bringing up the conversations about children almost monthly. I knew from the beginning that my husband wanted children and wanted to get started immediately. Not only did I have the pressure of family and friends asking about children, or the negative opinions that came regarding starting a family, but secretly my husband resented my decision to wait. But more and more the conversation took on a more serious tone. And eventually, I knew I would not be able to avoid the conversation any longer.
My husband started to resent our marriage while I was running away from it. Soon we would decide to separate. I found an apartment and was preparing to move out. Even though I wasn't the happiest I decided to stay and work on the marriage. Over the next year, I would go above and beyond and so would my husband. We still had our issues to work out, but both of us practiced patience and I gave a little more than we did before. I decided to let the little things go and became more mature in the process. As I became more understanding of what his needs were and he of mine, we would still agree to hold off on children and put more into us and then revisit the conversation.
Soon I would become pregnant, but we still had some things to work on. I was nervous to say the least, but more excited for my journey into motherhood. We were pregnant with our first child. A boy that we loved from the moment I found I was pregnant.
My husband was the most hands-on "dad to be" I could have ever asked for. He was unapologetically caring and comforting in every step of the way. Our love grew into something that I never imagined it could be. All the things that bothered me about him or him about me seem to go out of the window since there was someone else we had to look forward to. Who knew that getting pregnant would create such a bond between the two of us?
We became closer and bonded over all the amazing experiences we had during pregnancy and now parenthood. Every doctor's appointment, he was there pushing me out the door an hour earlier than the appointment so we wouldn't be late (The doctor's office was 20 minutes away). When our son arrived it was like he had won the lottery. He immediately jumped into dad mode. Anything you can think of he did. Skin to skin with baby so that he would know who his dad was (his words not mine) you bet! Anxiously waiting for our son to take the bottle so that he could help with feedings, Yep! Changing the poopy diapers and waking up at 3am to stare at the baby with a bottle in hand so that he could eat because he "felt" he was hungry ( baby was sound asleep and never woke up to feed by the way).
He never complained. He wanted to experience everything together and that alone made me more and more in love with him. Now don't get me wrong, we still have our trying days, however these days show up less and less the more we grow. Instead of holding on to things, we talk them out. Usually, if we are upset with one another it never lasts more than an hour or two and we usually end up laughing about the argument because it was silly anyway.
Having our son has made life so much better and our relationship easier. We appreciate each other more than ever and enjoy the presence of one another. We have put us as a priority along with our family. We try a little more every day to be the best spouses to each other first and then parents to our son. Had I known that having a child would have made the impact it did in my marriage, I may have gotten started after the nuptials after all.