Let's play Two Truths and a Lie. I'll give you three statements, and you decide which two are true and which is a lie:
Cavities are the world's most common chronic illness.
Nearly 1 billion people suffer from untreated oral disease globally.
Eating candy could save your life.
Here's the answer: According to a recent study from the Queen Mary University of London, untreated cavities in adult teeth was the most common of an exhaustive 291 diseases and injuries assessed, affecting roughly 3.9 billion people globally. So, the first claim is correct, and the second is a lie (the number is actually closer to 4 billion, or 55 percent of the world population).
Hold on -- does that mean I'm claiming that candy could save your life? The answer is yes. But not just any candy: a sugar-free chewing gum designed specifically to fight cavities. Here's how our team of five Ivy League students is taking on one of the world's biggest challenges using the world's simplest tool.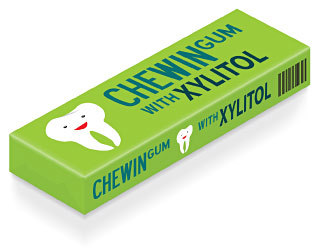 In a world of superstar charity concerts, mass media apocalypse scares, and kitschy online campaigns for big-name diseases, tooth decay is a total underdog. For us in the United States, cavities are a small nuisance with a simple fix -- get a 4 o'clock penciled in with your dentist. But for most people, the experience is a far more serious affair entailing eroded teeth, constant pain, and absence from school or work. In the long run, such effects all serve to inhibit socio-economic mobility.
Moreover, current research has discovered strong links between oral disease and more life-threatening conditions such as heart disease, diabetes, osteoporosis, Alzheimer's, and cancer. Just recently, the Mayo Clinic dubbed oral health "a window to your overall health," because of these unsettling links to many life-threatening conditions.
So now the question is: What can be done about this pervasive problem? Our solution is chewing gum -- not that people should be chewing less of it, but that they should be chewing more of it.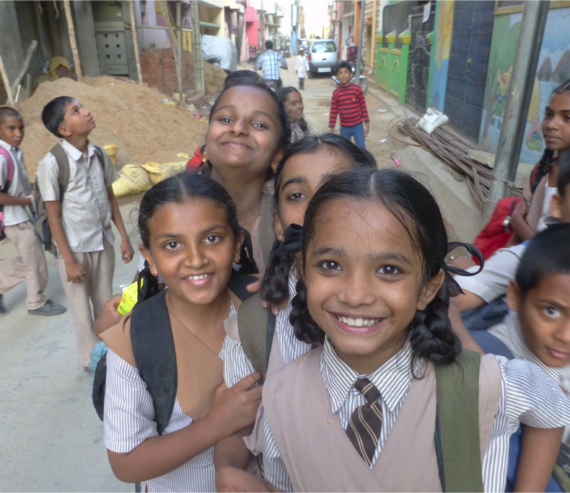 Specifically, we are interested in gum sweetened with Xylitol, a natural sugar-substitute synthesized from fruits and vegetables. A large body of research confirms that Xylitol gum inhibits the growth of cavity-causing bacteria, neutralizes pH in the mouth, increases flow of saliva, and helps remineralize teeth. Simply put, it is actively beneficial for oral health -- not just in terms of preventing cavities, but also in treating some small caries.
So this brings us to our social venture: Sweets Bites. In one sentence, Sweet Bites produces Xylitol chewing gum, wrapped in packaging printed with health tips, and sold to kids living in urban slums.
We hope to have an impact beyond oral health too. By bringing on local entrepreneurial women (many of whom already sell small goods) as brand ambassadors, we aim to create a community of knowledgeable advocates for dental health. And we expect that distributing this healthy gum will contribute significantly to their income. Moreover, actionable dental health messages are printed on our gum's wrappers. Think of it as the Snapple Facts of gum, but with key suggestions for maintaining a healthy mouth, instead of fun facts. With this bite-sized education, we're trying to close the information gap that prevents access to proper treatment and precludes awareness of health maintenance practices.
After meeting with a healthcare policy expert at the University of Pennsylvania, one quote stuck in our minds: "When it comes to healthcare, free is not cheap enough." In the daily rigors of life in an urban slum, people don't have the time or the knowledge to manage their health problems -- even if treatment is free. Research in public health suggests that initiatives requiring a change in behavior of urban-slum populations are often ineffective. With Sweet Bites, we will present the people with a way to improve their oral health without changing their behavior in any material way. People love gum, and our solution is to employ this habit towards the improvement of oral health in urban slums.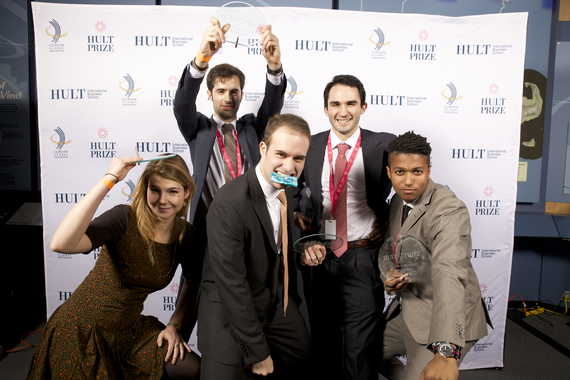 The Sweet Bites team is made up of a group of interdisciplinary students from the University of Pennsylvania. Collectively our team brings together experience from medical research, startup and entrepreneurial business, social impact consulting, and NGO work in the very same slums in which we are piloting this summer. Our team is comprised of captain Spencer Penn (Robotics Engineering, and Finance & Operations), Thoba Grenville-Grey (Philosophy, Politics, & Economics), Eric Kauderer-Abrams (Mathematics), Morgan Snyder (Digital Media and Design Engineering) and Joshua Tycko (Biological Mathematics). Beyond our passion about this problem, we are a group of best friends, excited to create a sustainable venture to fight tooth decay in perpetuity.
As written by Benjamin Franklin, "The Tongue is ever turning to the aching Tooth." And for people living with tooth decay, it too can consume their entire attention. Treating tooth decay matters because of its huge impact on quality of life, long-term health implications, and the simplicity of this solution. Here's a chance to use something sweet to fight one of the world's most bitter problems.
For more information or to support the project, please reach out to our Press Contact:
This post was produced by The Huffington Post and the Hult Prize, where teams of college and university entrepreneurs compete for $1,000,000 in funding for compelling social business ideas. The posts are written by the "Big 6" competition finalists. To learn more about the 2014 Hult Prize, please visit here. Read all posts in the series here.
Popular in the Community