As part of our Blended Family Friday series, each week we spotlight a different stepfamily to learn how they've worked to bring their two families together. Our hope is that by telling their stories, we'll bring you closer to blended family bliss in your own life! Want to share your family's story? Email us at divorce@huffingtonpost.com.
The adorable photo went viral, reminding parents that family is family, even after divorce.
"We really are like one big family," Powell told The Huffington Post recently. "Chris also treats and cares about my kids with my ex just as much as he does ours together."
Below, Powell -- who recently co-authored the book Extreme Transformation: Lifelong Weight Loss in 21 Days with her husband -- shares more of her family's story.
Hi Heidi! Please introduce us to your family.
The Powell Pack is a six pack! Mom, dad, and four kiddos: Matix (11) and Marley (9) are mine from my first marriage to my ex-husband Derek, then there's Cash (5 in June) and Ruby (2) who are my littles with Chris. I honestly feel like each kiddo somehow inherited the best of each of their parents -- we are definitely blessed.
There is a five-year gap between the two sets of kids and it works out perfectly. The each have a best buddy close in age and they each either have a baby sibling to dote on or a big bro or sis to protect them.
Chris and I have been together for seven and a half years now, married for close to six.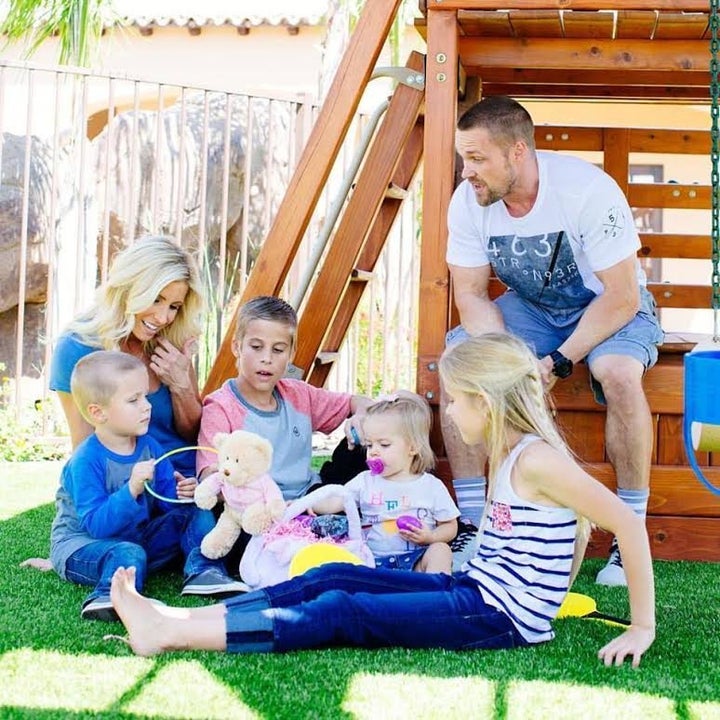 What are some of the biggest challenges of blended family life?
Hands down, the toughest part of having a blended family for me is not having all of my kids all of the time. Yes, we work so this should seem OK or normal but there is something about having my kids in my home and on my clock that makes me feel at peace. I trust their dad wholeheartedly, but I just have a hard time parting with them. It might be because I spend so much time on the road and it can be difficult for me to come back into town and not have Matix and Marley at home to hug.
What's the best thing about being part of a blended family?
My kids have two dads, all of them, even Cash and Ruby. They don't see anything wrong with the fact that Matix and Marley have another dad because both dads love on all of them equally. I've never seen anything like it. Cash and Ruby cry that they don't get to go to Derek's every other weekend with Matix and Marley! So cute. Because Chris and Derek are both so incredible to the kids, it's actually quite easy for me to feel like the inadequate parent. It keeps me trying hard -- that's for sure!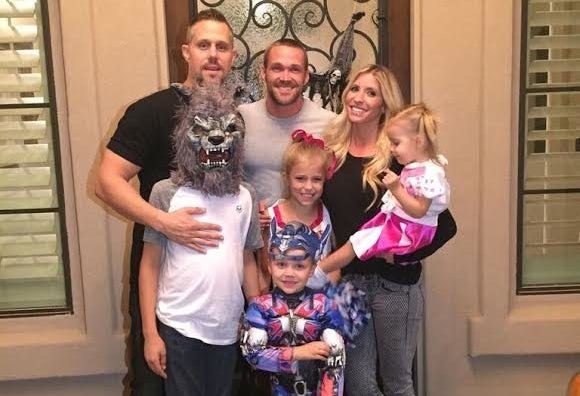 How do you deal with stress in your household?
Between work, travel and four kids going in different directions, there is always a pretty high level of stress in our home and we've learned to embrace it! We have people in and out of our house constantly, whether it's video crew, a client or participant from the show or visitors. Having a lot of people in my home used to stress me out but I honestly love it now. I enjoy and appreciate that we are so loved and supported by wonderful people and my kids love having so many friends.
With that said, it is crucial that we take time for the family away from everything else every now and then. Because we travel so often, we are homebodies when we get to relax. Last Sunday night before bed, we did a fun water relay outside with the kiddos. Anything to bond and just love on each other.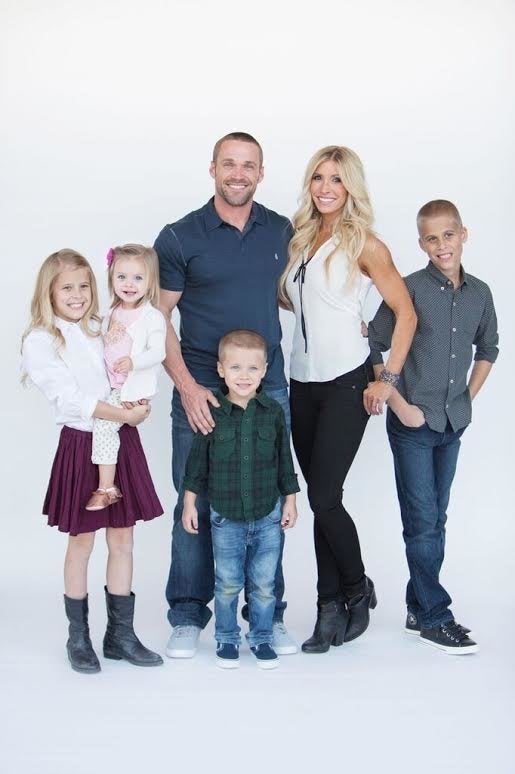 What advice do you have for other parents who feel like peace in their stepfamily is out of reach?
Oh, boy, at one point I felt like it was out of reach, too, believe it or not. Derek and I had some deep wounds that didn't heal until about a year after Cash was born. For us, it took time and consistency.
They say time heals all and it really does. Wounds heal. Once both sides learn to love and appreciate the battle scars and realize how much stronger we all are because of our struggles, we begin to love ourselves again. Once we love ourselves, we can adequately love others. Of course we have our rough moments, but even the best partnerships do. I know I speak for all of us when I say there is a tremendous amount of love and respect between all three parents now. But that love wouldn't be present if each of us didn't focus on ourselves and strengthen our own weaknesses first.
Related
Before You Go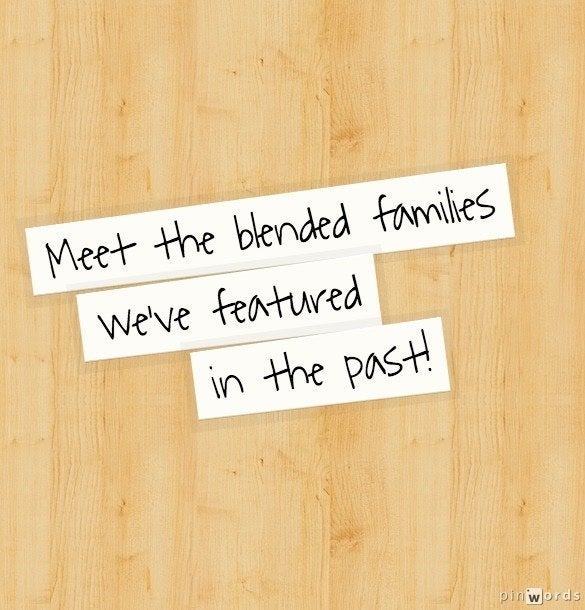 Blended Family Friday