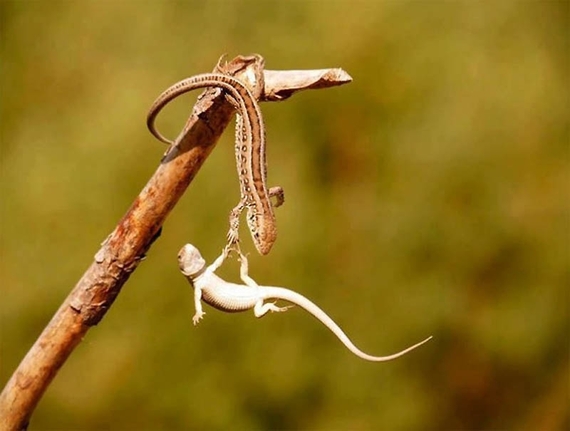 Most leaders are aware of the link between employee engagement and business results. We've seen studies like Aon Hewitt's 2013 Trends in Global Employee Engagement, which showed that a 5% increase in engagement is linked to a 3% increase in revenues.
However, most companies struggle with employee engagement. Depending on which research you consider, somewhere between 40% and 60% of all employees are either passively or actively disengaged.
I recently had the opportunity to chat with Greg Becker, who is the CEO of Silicon Valley Bank (SVB), which focuses on serving highly innovative companies, and has been recognized as one of Fortune Magazine's best places to work.
The leaders at SVB have been able to create and sustain very high engagement levels, and they've done so in a cost-effective manner. They have identified a simple way to drive employee engagement that most companies seem to overlook.
At SVB, they've discovered the power of helpfulness.
During our 25-minute conversation, Becker used the words "help" or "helpful" more than 20 times. He talked about the myriad ways the bank helps clients.
The main theme, however, was how the leaders at SVB help employees to see how their work helps clients.
"We make sure that each and every one of our employees understand how we help our clients and how they fit into that," Becker said. "We're always looking for ways to connect what employees do directly to the success of the client. This helps employees to enjoy their work more, and it also boosts their engagement."
The leaders at SVB realized years ago that being helpful is a deep need shared by most people. Although it may not be conscious, somewhere inside most of us is a desire to be helpful others. As a result, being able to see how we're helpful is a very powerful motivator.
There is now ample research that supports the anecdotal evidence provided at SVB.
In his NYT bestselling book, Give and Take, Wharton professor Adam Grant writes about several examples of dramatic increases in engagement - which resulted in direct increases in revenues - that resulted from simply allowing team members to interact with and understand how what they're doing is helping another person.
One striking example is what happened when Grant conducted a study with a team making calls to sell books as a fundraiser for scholarships. Grant brought in a student who had benefited from one of the scholarships to talk with team members during a 10-minute break. The student described how the scholarship literally changed his life. A month later, Grant found that after controlling for other variables team members were spending nearly 150% more time on the phone and that sales had increased over 170%.

At SVB, employees get at least one such reminder of how the bank helps clients each and every week during the in-house television program the bank runs, called SVB TV.
"We typically spend about 15-20 minutes a week during each episode of SVB TV, and regularly include the story of a notable client experience," Becker told me during our interview. "Often times, the show features an interview with a client so that employees can hear about how they are helping directly from the client," he said.
Because helpfulness is at the core of the culture at SVB, interviews are structured to help determine if a potential new hire is highly predisposed to being helpful. The leaders at SVB also make sure that they frequently catch people living the values of the organization and appreciate them for it. This helps reinforce that helpfulness is one of the most important behaviors for employees to demonstrate.
Becker shared an example with me that was near and dear to his heart.
At a recent in-house conference for 500 employees, he recognized a young woman we'll call "Susan" in front of the entire group for her stellar performance. She had gone above and beyond in the course of her duties, and set an excellent example for other employees to follow.
What did Susan do that was so noteworthy?
She did not close a big sale. She did not create an industry-changing innovation. Susan did, however, receive a very high number of compliments from clients about how exceedingly helpful she was in her role at the time in an entry-level administrative position.
Some might not consider it a good use of time to have the CEO of a large company recognize such a junior person just because she was extra helpful to people. But at SVB, it's the core of who they are and one of the keys to their success.
Becker's voice cracked a bit when he said, "Recognizing her in front of that group was so powerful. I'll never forget that day."
Popular in the Community