Since I was a kid, I've spent many hours daydreaming of ideas that in my mind would some day change the world. Most, ahem, 99% of them never made it past the napkin stage. Nonetheless, I kept daydreaming until something finally stuck.
The idea for my first commercial product struck me way back in high school during a Saturday school detention, not unlike "Breakfast Club". During lunchtime they gave us a 30-minute break to get some air. Fortunately for me, Palo Alto High hosted a flea market for all the Stanford students next door. As I walked around with the proverbial $1 burning a hole in my pocket, I noticed this little tchotchke in the form of a little keychain robot. I handed over my dollar not knowing this thing would change my life forever and impact many others around the world.
Bored to death in detention, I turned the tchotchke upside down and noticed that the legs acted like a little crutch for my finger. If a pen had this "crutch" like support then maybe it would be a more comfortable way to write? Harnessing the natural weight of your hand for downward pressure rather than squeezing and pushing down with a stick pen could make writing a pleasure instead of a chore.
After that "aha" moment I thought about it every now and again until I finally decided to make it happen 11 years later. "Are you still dreaming about that pen again?" a friend asked. Penagain - that's the name I was looking for! It would be a reintroduction and redefinition of the pen and how we write. Now that I had a name for my idea, it was time to set a course of action.
I first partnered up with a brilliant engineer I knew from college that helped me go about setting up manufacturing. Once we had a product I simply went door to door to pitch small retailers. Each one would sell through and request more. We were still packing these in our garage and taking to the post office to ship. Our big break came when Newsweek featured the Penagain in its "Briefcase of the Future," a mention that brought in over 5,000 orders in 3 weeks. We had to call in family and friends to help stuff ink cartridges into pens. We sold over $75k of product and got the cash up front.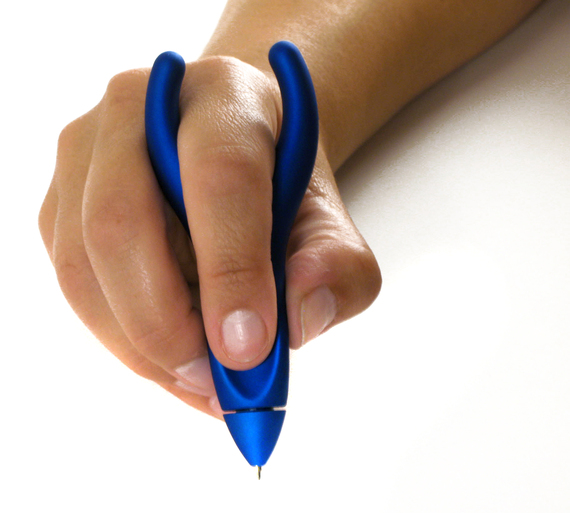 The feedback and comments floored us. Not only was the Penagain a cool new way to write, it was also helping people cope with a variety of ailments. Rheumatoid Arthritis, stroke victims, focal dystonia, hand tremors, kids with ADHD, MS, Autism -- the list went on and on. It was having an impact on people in ways that I could never imagine. We started to get some really touching responses:

"I bought this because my 6 year old son is going through chemotherapy and his hands were getting weak. His OT suggested these pens and it has helped a lot, plus it makes him SMILE, which to us is worth it's weight in gold."
In 3 years we had over 2000 independent retailers on board as distributors. This helped attract some investment to start manufacturing overseas, and in turn, sell to large big box retailers. Within a few years we were shipping to Wal-Mart, Office Depot, and 25 different countries. The media got ahold of our story which provided even greater exposure. We were featured in The Wall Street Journal and made several appearances on CNBC.
We soon realized that in order to really grow we either have to raise a bunch of money to constantly develop new products, or sell to a larger organization that could help establish Penagain as a global brand. However, this was 2008 and the economic Tsunami was upon us. We watched many other small manufacturers shut their doors as retailers sat on inventory or simply cancelled large shipments. These were incredibly stressful times. Every acquisition deal we had fell through simply because all M&A activity was put on hold for large companies. We even shook hands on one deal, waited a few days for the final term sheet to come through only to have it called back because the company was letting go of half their employees.
We were fortunate though to have a strong sales record that helped us secure a healthy licensing deal with a large office supply distributor. We lived to fight another day! Although it was not the large exit we dreamed of , the product is still available. There have been over 10 million sold since the beginning and we continue to get heartwarming comments. However, the "inventors" merry-go-round had stopped for me.
After, I worked at a start-up and as a VP for a large, Chinese solar manufacturer, but the inventor in me was never satisfied. Many ideas crossed my mind but nothing stuck until one day when I was sitting in miserable city gridlock when an electric bike happened to whiz by. Inspiration struck me like a bolt of lightning! I caught myself thinking about a new idea for transportation, something with global implications that could reduce traffic, smog, congestion and help with global warming. I knew this was the next idea to pursue. I felt the same way I did back in high school detention. It was time to get back in the game...
Colin Roche, Founder at Swiftmile, Inc.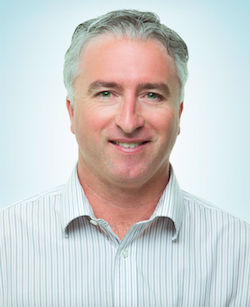 Swiftmile is 2015 Powerful Answers Award $250,000 Winner and is participating in the Powerful Answers Accelerator program at BootUp Academy. This program is designed to strategically accelerate companies' growth through intensive workshops and knowledge exchange sessions that provide best practices in business planning, product development, UX/UI design, global go-to-market strategies, communications, financing and growth hacking.
REAL LIFE. REAL NEWS. REAL VOICES.
Help us tell more of the stories that matter from voices that too often remain unheard.