While there's no single formula for success, one ingredient that only promotes prosperity is, well, the act of not doing. Relaxation.
So, despite their filled-to-the-brim schedules, the people who "make it" block off some of their precious hours -- even days -- for the purpose of restoration. Schwartz writes:
More and more of us find ourselves unable to juggle overwhelming demands and maintain a seemingly unsustainable pace. Paradoxically, the best way to get more done may be to spend more time doing less. A new and growing body of multidisciplinary research shows that strategic renewal — including daytime workouts, short afternoon naps, longer sleep hours, more time away from the office and longer, more frequent vacations — boosts productivity, job performance and, of course, health.
As he puts it, not taking a break is actually unsustainable. It will lead to less productivity and -- yes -- more burn out. Successful people who have kept their heads above water have tapped into this truth and explored ways to unwind, which are ultimately the foundation that supports their greatest achievements. Consider this the next time you think there aren't enough hours in the day to just chill. And for some relaxation inspiration, find seven ways some of our most admirable figures clear their heads below.
They simplify the inevitable.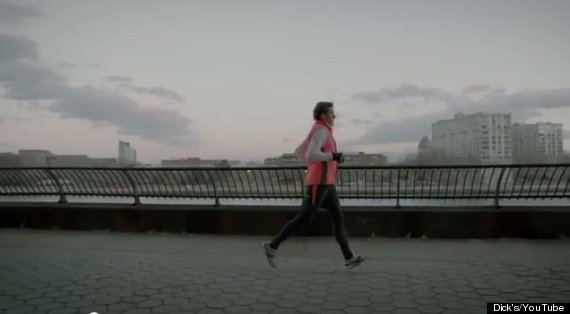 Chris Solarz, a pension fund consultant, hasn't taken the the subway to work in over nine years. Instead, the New Yorker runs the four miles every day to his office. His commute, rather than a crowded, germ-ridden ride, is a purposeful one.
"Time commuting is just dead time," says the avid runner, who uses the miles on foot to make phone calls or just "prepare for the day." And of course, running has innate de-stressing powers: It can reduce headaches, help to eliminate depression and boost your confidence overall. "I run for simplicity," says the consultant. "This is my approach to life." You might not be able to replace your commute, but Solarz's efforts may inspire you to simpliify something else in your life over which you do have control.
They keep their [furry] friends close. Many of our nations presidents have ensured that their furry friends take up residency with them in the White House: Bo and Sunny Obama, Buddy Clinton and Fuzzy Reagan are just a few of the pups that have helped America's leaders unwind.
They nap.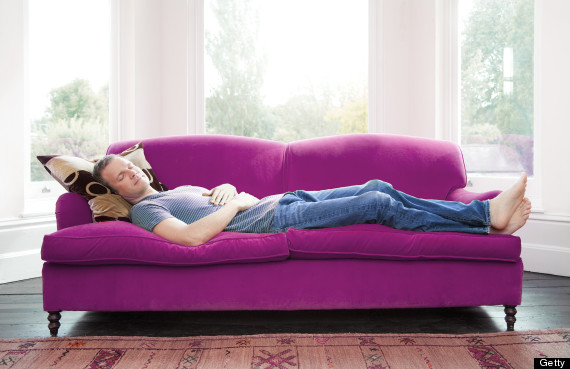 In her 2013 commencement speech at Smith College, Arianna Huffington advised graduates to sleep their way to the top. Self-proclaimed "sleep evangelist," Huffington has made rest a priority for herself and her employees. "Sleep makes us more productive, creative, less stressed and much healthier and happier," she told Today.
Huffington isn't the only leader who has encouraged her employees to sleep by adding nap rooms to her office. Companies like Google, Nationwide Planning Associates and Procter & Gamble have also jumped on the nap room bandwagon, encouraging their employees to sleep on the job to be more productive.
And after all, a 15-minute snooze can do way more for your energy and stress levels compared to the other common practices we often turn to when feeling overwhelmed. "It's better to have a nap than to have a doughnut," says Huffington.
They unplug.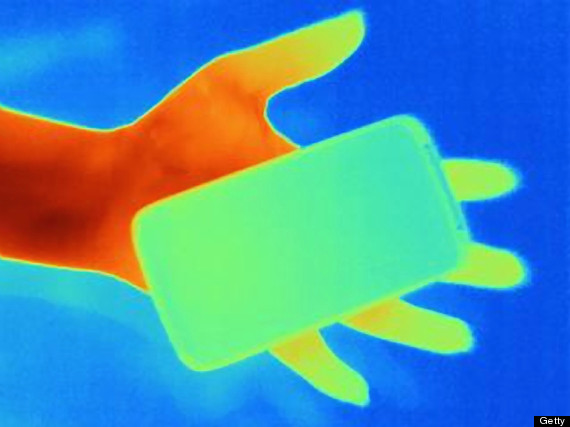 Yes, high-performing power people have lots of networking to do, and it's important they stay in touch. But, these same people know that without disconnecting every now and again, they'll experience utter burnout. Take Padmasree Warrior, the CTO of Cisco Systems, for example, who makes a ritual of her Saturday morning digital detox. "It's almost like a reboot for your brain and your soul," she told The New York Times. Gina Bianchini, founder and CEO of Mightybell, feels similarly: "I think Saturday afternoon is pretty much the best time to unplug ... I find keeping the weekends quiet is critical."
While unplugging may not always easy or encouraged in the environments we find ourselves in, it's crucial to our success and well being in life. When we're able to disconnect ourselves, we can regain some of the passion, energy, creativity, and perspective that often gets diminshed or lost when we allow ourselves to get sucked into our phones, computers, TVs and other devices.
They play.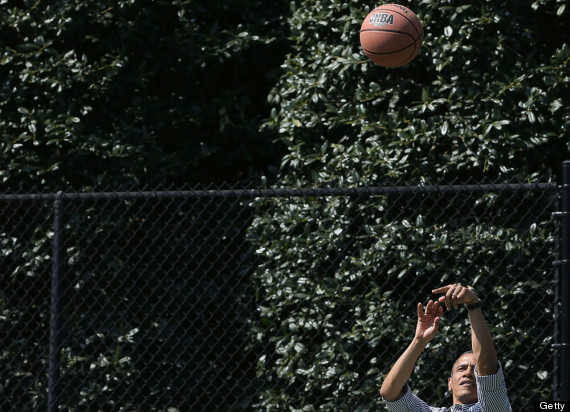 Playtime is not something that should be reserved exclusively for children. "We don't lose the need for novelty and pleasure as we grow up," says Scott G. Eberle, Ph.D., editor of the American Journal of Play. And some of the most successful people know that having a little fun is in their best interest. While Obama himself finds the time to ball, Greg Marcus, the CEO and President of The Marcus Corp., recently rediscovered his love for the piano and finds time to play on the side.
They meditate.

Meditation has become quite the trend among the elite: From Oprah Winfrey to Rupert Murdoch, big stars are putting the art of mindfulness into practice. Winfrey even devoted an entire show on OWN last year to meditation, and, as The Christian Post reported, she has everyone in her company take 15 to 20 minutes a day to just be. Being still has become a priority for these types because it works: A dose of meditation has been proven to lower stress, promote creativity and help us to feel more in touch with our true selves. And it doesn't take much to start experiencing results (which is perhaps the very reason these big shots are dedicating the time to practice): Just 10 to 15 minutes of meditation offers brain-calming benefits.
They appreciate nature.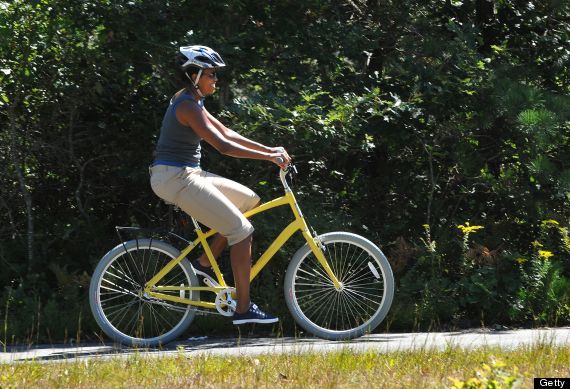 Just because you're used to seeing them in one doesn't mean the elite are bound to a power suit. MSNBC's Rachel Maddow retreats from Manhattan every weekend to her quaint country home in Western Massachusetts. Since the house has no cable or TV (more points for unplugging), Maddow finds pleasure in simplicities like reading comic books and relishing in the beauty of the country. Michelle Obama milks the great outdoors for all of its de-stressing properties. Besides tending to her garden in the name of health, the First Lady gets herself outdoors when she feels overwhelmed. "If I'm ever feeling tense or stressed or like I'm about to have a meltdown, I'll put on my iPod and head to the gym or out on a bike ride along Lake Michigan with the girls," she said.
Related
Before You Go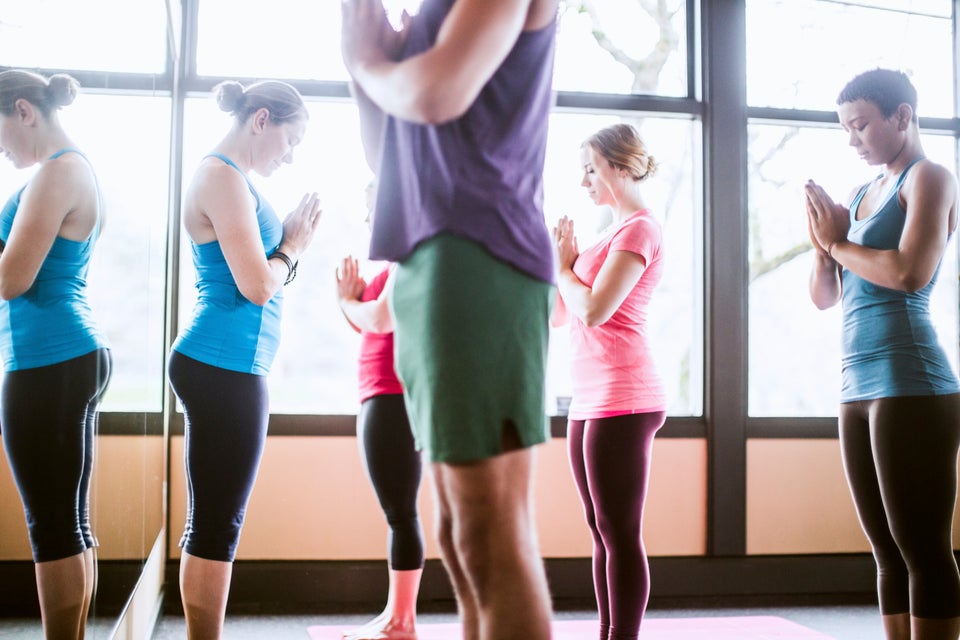 10 Energizing Yoga Poses