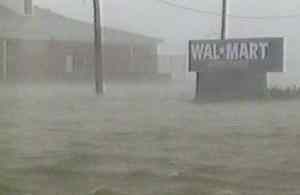 Ten years ago, Hurricane Katrina not only devastated New Orleans and the Gulf Coast. It also shattered the confidence Americans had in their government to respond to domestic emergencies.
The federal response to Katrina was its own disaster, a cascade of grievous errors that have been criticized and analyzed for a decade now. Much has been written about the lessons learned and the policy changes around our federal disaster preparedness and response. At the local, state and national levels, the tragedy of Katrina has fueled a new focus on improving communication, coordination, transparency, technology and strategy, amongst other steps.
Katrina also made Americans question the disaster relief agencies they donate to. According to the FBI, more than 500 scam websites were created to steer donations for victims into the hands of con artists. But even trusted brand names like the Red Cross came under heavy criticism amidst allegations that its response was chaotic and inequitable. The reputable charity - which collected the lion's share of public donations - also came under fire for not working with smaller groups on the ground that focused on longer-term recovery and rebuilding. Instead, the donations went exclusively to short-term needs like food and shelter, which falls under Red Cross's mission.
Amidst disappointments with how the government and certain NGOs handled Katrina, there were some pleasant surprises with how the private sector stepped up to the plate. Because of the glaring holes in the disaster response, Katrina changed the role the private sector realized that it can - and should - play during emergencies.
An excellent example of this evolution in the corporate mindset is Walmart. The nonprofit Corporate Research Center issued an interesting analysis of how Walmart was able to use Katrina as an opportunity to help those in need while dramatically improving its own public image.
With headquarters in Bentonville, Arkansas, Walmart once relished its image as unsophisticated and insular. But this didn't do anything to improve Walmart's public perception. As reported by Philip Mattera, Walmart's stock prices were at a five-year low prior to Katrina, and the company continued to face ongoing controversies over its labor practices, environmental impact, class-action lawsuits, and other business behaviors and scandals. The drumbeat of criticism became so loud that the company took out full-page ads in more than 100 newspapers nationwide, and CEO Lee Scott made himself available for interviews with all of the major TV news outlets.
Nevertheless, the company remained embattled. In April of 2005, Forbes listed Walmart as the No. 1 largest corporation, but noted that it was embroiled in so many controversies that it had "marched itself straight into a management and public relations quagmire."
Walmart engaged the public relations firm Edelman to help it "anticipate, prepare for and manage complex situations" and manage rapid response operations at its corporate headquarters and in Washington, D.C. When Katrina hit in late August that year, Walmart was ready.
While Walmart's initial instincts were to donate a slim $2 million and only issue three days of pay to workers of stores that were shut down, the company soon stepped up its game in a big way. Lee Scott followed that gesture up with a $15 million donation and an announcement that employees forced to flee their homes because of the hurricane would be hired at their new locations.
Most impressively, Walmart's superb supply chain management and distribution systems enabled the company to deliver relief supplies to victims where the government could not. The company was amongst the first to deliver critical supplies to first responders and victims and was one of the first to reopen stores in flood zones. Local leaders and the general public sang Walmart's praises at a fever-high pitch, astonished and grateful that the company was able to come to their rescue while federal agencies had let them down.
"The Washington Post wrote that "Wal-Mart is being held up as a model for logistical efficiency and nimble disaster planning." The Wall Street Journal declared: "The Federal Emergency Management Agency could learn some things from Wal-Mart Stores Inc." New York Times columnist John Tierney went even further: "I don't think Washington needs any more czars. But if President Bush feels compelled to put someone in charge of rebuilding the Gulf Coast, let me suggest a name: Lee Scott."
And the PR bounty from Walmart's humanitarian efforts paid off in a big way. Again, from Mattera's report:
"In a piece headlined WAL-MART'S RELIEF EFFORTS PROVE PRICELESS, PR Week said that "a decade of media summits and press kits couldn't earn this kind of goodwill from the media." Advertising Age added: "Millions in corporate-image advertising in the past year failed to do much to help Wal-Mart's reputation, shredded by disappointing business results, news stories about its lowest-paid workers getting Medicaid and food stamps and charges of embezzlement against its multimillionaire former No. 2 executive. But now, in the wake of Hurricane Katrina, Wal-Mart is getting the kind of advertising no marketer can buy."
Hurricane Katrina gave Walmart an opportunity to leverage its expertise and resources to make a huge difference in disaster relief, and Walmart consequently became a shining example of the positive impact that is possible for both the world and a company's bottom line when it steps up in times of public need.
Walmart's efforts were such a success all around that it changed the dialogue about the role that companies can play in disaster relief and the need for public-private coordination during emergencies to help protect citizens and rebuild communities.
Of course, there were many other excellent examples of companies that played a critical role in delivering aid, solving problems and otherwise alleviating the complexities of this unprecedented crisis. For that reason, FEMA has since launched the National Business Emergency Operation Center (NBEOC), a virtual organization that serves as FEMA's clearinghouse for two-way information sharing between public and private sector stakeholders in preparing for, responding to, and recovering from disasters.
Whatever business controversies it continues to face, Walmart now prioritizes giving back as an essential part of its operations. To honor the legacy it began with Katrina, Walmart CEO and President Doug McMillon recently announced a $25 million commitment over five years to reinforce programs and initiatives throughout the world, designed to minimize the impacts of disasters yet to come.
But you don't need to be a Walmart to make a big difference in times emergencies. As the CEO of a company that helps businesses immediately respond to disasters, I have seen how even small companies can engage their employees and customers in giving campaigns that contribute donations, (wo)manpower, and a spirit of support to stricken communities.
Katrina was one of several disasters that upped the ante in terms of employee expectations of their companies. As I have discussed previously, how a company responds to disasters now has implications for the perceived (and actual) integrity of its brand:
Employees of companies that take a leadership role during times of national or international crises often feel a sense of pride and loyalty towards their companies.
Conversely, not responding to disasters can leave employees feeling disappointed and even frustrated with their companies.
Consumers respect companies that step up to disaster relief; when companies stand at the sidelines, the effect can be one of public disapproval.
While disaster response has come to be seen as a company's civic duty, ordinary businesses are not, of course, set up to serve as relief agencies. Mobilizing a company to marshal its resources around disaster response typically becomes a challenge in several respects:
Creating custom campaigns is a time-consuming process that can make it impossible to quickly leverage public interest.
Disaster campaign building is not typically a capability that companies have in-house. This means that overburdened IT and marketing departments are leveraged to do things they aren't trained to do or third-party vendors must be hastily sourced and trusted to manage costly and sensitive campaigns.
Companies usually don't have pre-existing relationships with the nonprofits and agencies in disaster zones that must be partnered with in order to provide effective relief.
Because of the costs associated with creating custom disaster response campaigns, only large companies usually have the resources to activate their consumers and employees around disasters.
Katrina showed us that during disasters, every facet of a community must come together. One of FEMA's revised policies revolves around fostering a "whole community" approach. The NBEOC is an important tool for ensuring that this is possible, and that the private sector is integrated into disaster operations at a strategic, operational and tactical level.
A crisis calls for widespread engagement, and corporate disaster response should not be the exclusive domain of the Fortune 50. That's why my company has developed tools for even small and mid-sized businesses to participate in the public discourse when disasters strike and engage their employees and consumers to get involved with direct fundraising and volunteerism.
The challenges of stepping up to disaster response can be significant, preventing most businesses from even trying. But impacted communities need all the help they can get, and - as we've seen with Walmart - companies can reap tremendous cause marketing and employee engagement benefits when they rise to the crisis occasion. One of the lessons of Katrina is that private companies have an important role to play in filling the gaps between the public sector and NGOs when it comes to disaster relief, and no company is too small to be a part of the solution.
Support HuffPost
The Stakes Have Never Been Higher
Related
Popular in the Community