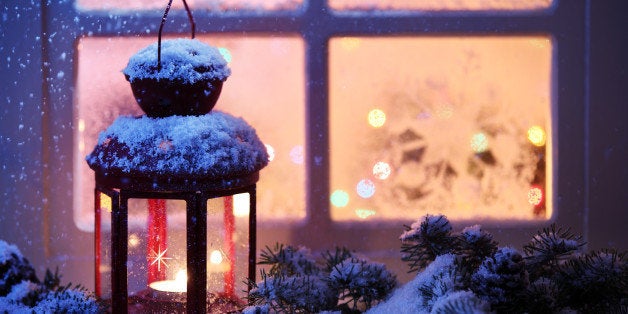 Christmas is a little over two weeks away. Yet, if you pass by my house you won't see a decorated tree in the window. I haven't purchased many gifts, and I just told a friend that I am not joining her and her daughter for holiday tea at a swanky hotel downtown. Don't get me wrong, I'm not a modern day Scrooge, in fact, I love the holidays. But, this year I decided that I would "survive" them by simply scaling back.
I know that I am not alone. It seems like everywhere I turn, people are doling out advice about how to "survive" the season. Is anyone else bothered by this terminology? I'm not sure about you, but when I think about the word "survive," I think of something unpleasant, such as studying for my college final exams or weathering a broken heart. I certainly don't want to associate one of the happiest times of year with survival. So, why is it that the holidays, which are supposed to instill feelings of love, meaning and togetherness have suddenly become something to survive?
As I pause and reflect upon this question, I realize that it's not the holidays we must survive, but rather the manufactured busyness that accompanies them. It's the busyness and the tenor of frenetic energy that parallels this time of year that I am avoiding. Instead of sprinting towards December 25th, I am walking slowly.
This means that we haven't had professional family photos taken for our holiday cards and I've kindly declined invitations to parties, and have yet to bake my holiday cookies. We even postponed a holiday play date/party for my daughter and her classmates.
But, since I am not rushing from one activity to the next, I am embracing the moment. When our family wakes up each morning, I have time to look my daughter in the eye and give her an extra long hug. We wrote several letters to Santa, but none of them asked him for any gifts. Instead, my daughter asked him where his workshop is located, and how on earth does he have time to build all of those toys?
Through this activity, I am learning that when we take a step back from all of the external noise, we have more time to connect with our loved ones, and engage in a personal conversation. When we are able to immerse ourselves in this process, we become more connected instead of detached. In previous years, I might have had my photos and cards sent, decorated my tree, and planned several holiday activities. But, in the end, I was impatient with my daughter, dis-engaged with my husband, and didn't have time to properly catch up with friends.
In her essay, "The Show Must Go On," Brené Brown, stated it beautifully when she said, "We live in a world where life can easily become pageantry." She goes on to explain, "When our lives become pageants, we become actors." We become manufactured versions of ourselves and unknowingly sacrifice our authenticity to be part of the "show." I am surviving this season by stepping out of the "show."
In a world that whizzes by faster and faster each year, I want to hold onto what is tender and true -- the sound of my 6-year old daughter's voice as she sings carols in the car, creating leaves for our gratitude tree, and immersing ourselves in fun art projects. In the end, I know she will remember how she felt during the holiday season more than she will remember tea parties, holiday concerts, and endless activities. Presence of mind and kindness are two of the most meaningful things we can gift to ourselves, as well as to our children.