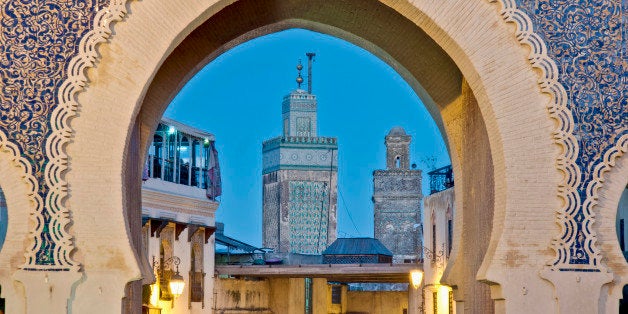 I started my romance writing career officially in Tangier, the creative zone of famous twentieth century writers and dropouts like Paul Bowles and William S. Burroughs, as well as rock stars like the Rolling Stones. And now, Betsy Talbot.
Though I'm not much of a dropout yet. I think that comes after the fame and fortune. Must consult fame handbook to be sure.
But anyway, back to the start. I became a romance writer in Tangier in the same way these men tapped into their creative energies. I hung out with interesting people and consumed mind-altering substances. Specifically, gin and tonics. (My mind didn't require as much altering as my predecessors.)
We came to Morocco in January to wait out our visa for Spain, a month-long visit with Belgian friends who also work online like we do. The plan was to spend a month together in a house, working during the day, and talking, eating, and drinking well into the night.
We'd create great works. Eat savory foods. Solve the world's problems.
One night we were sitting in the salon of our house, picking at the remnants of a spicy lamb tagine on the low table in front of us. Drinks were full, and we were talking about writing. Specifically, what would I do now that our memoir/travelogue was done?
I wanted to regain some of our privacy, to stop showcasing all of my life and relationship to the outside world. But I still wanted to share experiences, transformations, and even the funny parts of our journey.
I don't remember which one of us said it, though it must have been my friend Alison. Why not write novels? And then my husband Warren, always with sex on the brain, must have recommended erotica or romance. And then my friend Andrew, he of the recent MBA, must have put a deadline on it.
Before I knew it, the gauntlet was thrown. Every person in the room was challenged to write a romance novel by the end of the year. But not just any romance novel. It had to be about an unlikely hero or heroine, someone not typically seen in the genre.
As a woman over forty, I knew exactly who I'd write about: a woman like me. Just old enough to no longer be the ingenue, but too young to be the matron.
Over the next few months I thought about my romance novel, continuing to put it off as an idea, something I'd get to later.
We bought a house in Spain. Went on a book tour around Europe. Spent the summer hosting friends from our travels in our new home.
Finally, we booked a house sit in an old farmhouse in rural Portugal for August and September. It was there that I started writing what would become Wild Rose, the first book of The Late Bloomer Series. It was also here that it became a series, a plan for five books about five lifelong friends each navigating a different path in their forties.
I finished the book in early January, technically missing my deadline, but still calling it a win to finish just two weeks late. Without Andrew's deadline, I might not have started at all.
With the help of beta readers and an editor, I spent the next month editing and revising. We commissioned a book cover, which morphed into covers for the remaining four books that had yet to be written. Warren built me a new website, the one you're using now. I set up an email list to share behind-the-scenes info and extras with readers.
The preorder on Amazon was set up two months before the launch date, when the book wasn't even finalized yet. People ordered it. The publish date of March 17 was set, no turning back.
We proofed the print version over Skype, no time to get a book to me in Spain beforehand. It was beautiful.
What started as a dare, a challenge to use my experience to create exotic and romantic stories for women like me who appreciate experienced characters, has turned into a new career. As I write this post, I'm publishing book two in the series, English Ivy. The words flow with almost no effort most days. I'm as surprised as anyone how well I've taken to this new genre, and I already have another series in mind after five books of The Late Bloomers Series is finished.
I haven't been back to Tangier, but as I wished a friend good journey this week as she left my house for the ferry to Morocco, I thought about the origins of my new career.
On a normal day, I don't drink gin and tonics. I don't share my creative efforts and ideas with anyone other than my husband Warren. But there was something about Tangier, about being in that exotic place with people I love, indulging in food and drink and staying up way past my bedtime, that allowed this new dream to be born.
But it would have just been a fun story if I hadn't set a deadline and finished it.