This is how Jake got HIV:
Despite his ambivalence toward hook-ups, Jake set his iPhone on stun and Grindr-ed up a handsome young man who thought Jake was handsome, too. With him Jake hoped to blunt, at least for a while, his unremitting ache to be desired and loved.
Jake is unassumingly and unconventionally sexy: Tall and skinny. Blond hair, brown eyes. Prematurely receding hairline. A porn 'stache. He's smart, verbal, athletic, artistic, talented, and ceaselessly curious about life. Lovable.
He trekked from Avenue B to Greater Chelsea, buzzed, was buzzed in, walked up five flights, knocked, entered, kissed, took off his T-shirt, kissed some more, kicked off his boots and socks, took off his jeans and what was between him and his jeans, and let desire make sex seem an antidote to loneliness. His handsome young man had turned out to be not nearly as handsome as advertised, but Jake felt obligated, so he persevered.
Top and bottom had been pre-negotiated, and when the not-as-handsome-as-he-had-hoped young man slid, condom-less, inside him, Jake assumed, because his suitor hadn't mentioned HIV, that he was negative, too, and wouldn't be barebacking him otherwise. At the last moment, Jake felt unsafe, afraid -- paralyzed.
The man in Chelsea assumed that since Jake hadn't mentioned HIV, he must be positive, too, and so he proceeded unencumbered. They were both wrong.
This is how Miles almost got HIV:
A few months later, to prove to himself he'd still have a sex life despite his new HIV status, Jake Manhunt-ed Miles, who turned out to be even more handsome than Jake had hoped. With Jake, Miles hoped to quash, at least for the evening, his unremitting longing to be desired and loved.
Jake assumed that since Miles hadn't brought it up, he must be HIV-positive, making safe sex unnecessary. Miles assumed that since Jake hadn't brought it up, he must be HIV-negative, making safe sex unnecessary. They were both wrong.
Back at home, when he looked in the mirror and saw Miles' face staring back at him, Jake realized what might have just occurred. He phoned Miles and told him to take post-exposure prophylaxis if he was, in fact, negative. Then he suspended his Manhunt account and deleted Grindr from his iPhone. Miles went to the ER and got PEP -- a pill combo that can prevent infection after exposure. He remained negative.
This is how Tim could have gotten HIV and tanked his T-cells:
Tim is a tomcat. He's magnetic, successful, and boy-crazy. He travels frequently, and there's (at least) a guy in every port ready to get drinks, dinner, and after-dinner mints. The guys Tim attracts are handsome and successful: I know because he forwards their Grindr photos to me, both proud of himself and wanting my approval.
Tim's boy-picker is broken. The boys are always charming and everyone's idea of good-looking, but Tim wants a husband, and the men he dates and sleeps with do not.
Tim always has safe sex. But one night in Minneapolis with a strawberry-blond North Dakotan, he got carried away, and fluids were exchanged. Back in New York he confided in me, and I gently demanded he take an HIV test. He was frightened. I insisted. He said he didn't want to know. I offered to go with him. He'd say yes but then cancel. Like a handsome ostrich, he planted his head firmly in the sand on the banks of the River Denial and remained there, paralyzed.
After many months, Tim got tested. He remains seronegative.
As I approach 50, I find myself, through a fortunate situational quirk, surrounded by gay men whose father -- or at least big brother -- I'm old enough to be. The 30-somethings are all handsome. The 20-somethings are all adorable. From them I learn what it might have been like to be a father or a big brother or an uncle -- to feel proud of, and get angry at, and take care of, and be loved by, someone for whom my love is unconditional.
From me they learn, some for the first time, that another gay man might desire to be with them for something other than sex. I suspect my avuncular cardigans make them feel safe. They like me. They respect me.
I give them books for their birthdays, I remind them to call their moms on Mother's Day, I approve the boys they date, I console them when they get dumped, I noodge them about smoking too much, and I loan them 12 bucks for cigarettes when they're broke. And I teach them about the 21st-century gay version of the birds and the bees: safer sex strategies, PEP, PrEP, the meningitis vaccine, and, for those who are positive, the importance of drug compliance.
Most are uninterested in the history of my membership in ACT UP, but a few, like Jake, are curious, even insistent. One recognized me in the recent ACT UP documentary How to Survive a Plague, in which I appear for 2 and a half seconds. I answer their questions and try to explain what it was like to be 25 in the East Village in 1989.
Here's how I didn't get HIV:
I got scared; I got lucky; I got fucked up on drugs that make sex superfluous rather than drugs that make sex inevitable, unmerciful, and unmanageable; I developed avant-garde sexual tastes; I had sex only sporadically; I got older; I grew uninterested. Finally, I weighed the risk of a paramour's bedbugs against the pleasure of skin-to-skin contact, put in a Pet Shop Boys CD, and curled up with Pride and Prejudice, in which sex is dancing and dancing leads to the altar.
At my annual physical, the impossibly well-built blond nurse practitioner does the standard panel of blood tests: CBC (normal), comprehensive metabolic panel (good), cholesterol (could be a lot better). Then he takes out the consent forms so he can do a separate blood draw for an HIV test.
We've gone through the same routine for years now. I tell him to save the insurance company money, and make the same joke about the "immaculate infection." He says, "Take one just to make me feel better." It's always negative. At my last checkup I blew off the meningitis vaccine I have urged everyone else to seek out.
Jake, Miles, Tim, me -- none of us has realistic tools to cope with the reality of the way HIV has colored our lives dark, dark gray.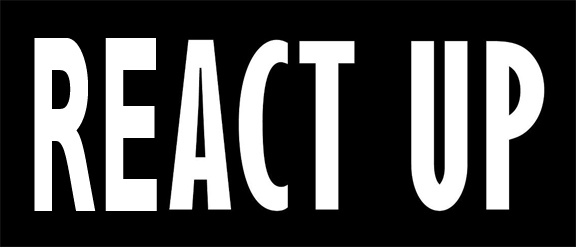 On Saturday, June 22, I will gather with my old ACT UP comrades at a reunion I helped to plan. Some are positive, some are negative. Many are married or otherwise partnered; some are raising kids. Many have successful careers; some, like me, are single and have watched their lives careen off the rails.
Although some have clearly found successful coping mechanisms, none of us, I suspect, has ever shaken the specter of HIV that, 25 years ago, inspired us to risk our lives to save our lives. And 25 years later, a new generation of gay men is struggling, many unsuccessfully, for a mechanism to cope with the virus that tortured us then and terrifies them still, while the rapture and love they desperately crave eludes them.
REAL LIFE. REAL NEWS. REAL VOICES.
Help us tell more of the stories that matter from voices that too often remain unheard.