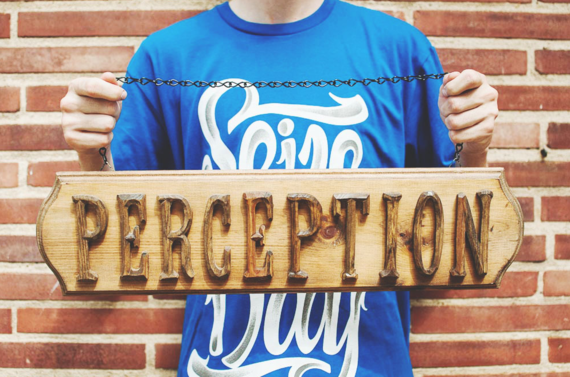 By Dylan Clifton, Perception Apparel
Since switching my online store to Shopify's platform, my sales have more than doubled. But that's not where my story begins. To do that, we need to go back four years.

In 2010, I was a high school senior at T.C Williams in Alexandria, Virginia. I was preparing for college and deciding my career path. With a large interest in business and entrepreneurship, I was hoping to apply to some of the top business schools. Suddenly, near the beginning of the year, my high school sweetheart and I found out that we were going to be parents.
Emotions were wild and stress was incredibly high, but on March 18 2010 we had a beautiful little girl. From that point on, everything changed. Going away to college was out of the question, and we put everything we could into raising our child.
It was my daughter who really pushed me to start my business, but this was before I knew about Shopify. At the time, I was just looking for a way to provide for my family and I knew that chasing a career was not going to be an option for me.
I've always dreamed about starting my own business and I knew that I had to start now. There was no time to waste. Time was ticking and I was making only $600 a month working in the retail industry.
With the $5,000 I had in my college savings, I launched Perception Apparel.
I'm not sure why I chose a clothing company as my business. It must have been the idea of creating my own products that I could actually use and appreciate. I knew that whatever I chose to do, I would need to be effortlessly passionate about it.
I had no idea what to expect and was really learning through trial and error (I still am). There was definitely no instant success. I was happy if I got a few sales per week. I'm not talking about friends and family. They will always support you, but it's a different feeling when strangers find your website and actually spend their money on your products.
When I first started, I spent all my money on designs and production. I bought 300 mailers as if my products would be flying off the shelves. My website (prior to joining Shopify) was a cheap theme with "Perception" in Helvetica across my header. I didn't even have a logo for my so-called clothing brand.
Months passed and I kept moving from job to job, making a little more each time. I worked on my business on nights and weekends like it was do or die. I started to create a real brand direction that I was happy with. Sales began to pick up and I was able to bring out new products and try new things.
The only real problem left was my website, which really didn't help spread my message to my customers. I studied HTML, CSS and struggled with developing my own site. Everything was so complicated and I could never use all the features I wanted for my store.
Then I found Shopify through the Build A Business Competition. Customizing and updating my site was unbelievably easy. With applications that help your business run smoothly, it was a no-brainer to set up my store with them.
Since joining Shopify, my sales have more than doubled in the first month and my social media efforts are growing at an exponential rate.
I am now looking into expanding my shirts into brick-and-mortar locations. I have never been more confident about the success of my business, and it's all thanks to Shopify.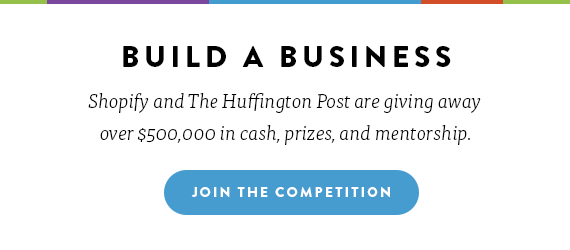 Dylan Clifton founded Perception Apparel because of his obsession with quotes and typography. He wanted to create clothing that affects people the same way music does, and establish a brand that connects with people. Dylan lives in Virginia with his wife and daughter.
This year, Shopify's Build A Business Competition is bigger than ever. Shopify is giving away more than $500,000 in cash, prizes and mentorship in its fourth annual competition. Contestants create a store and try to sell the most in their category for a chance to win $50,000 and a VIP trip to NYC to meet their mentor.
REAL LIFE. REAL NEWS. REAL VOICES.
Help us tell more of the stories that matter from voices that too often remain unheard.