The total amount of student loan debt collectively hanging over our heads is staggering. Two out of every three college students graduate with outstanding loans, and the effects of student loan debt aren't temporary. According to a recent article on Nerd Wallet, the expected retirement age for millennials is now ten years beyond today's average. Because of the amount of debt Generation Y carries and must somehow repay, we'll most likely be working until age 73.
If the average twenty-something has somewhere around $25,000 of debt to their name, then I must be a highly unique member of the millennial generation. I graduated from Kennesaw State University, a fast-growing school in the suburbs of Atlanta, in 2011. It was the same year that the total amount of student loan debt in the U.S. reached a whopping $1 trillion, but when I graduated, I did so as a completely debt-free individual.
I never accumulated credit card debt, and more importantly, I got through a four-year university without taking out a single student loan. Considering the statistics, coming out of college without a cent in the red sounds like a nearly impossible feat. But my positive net worth stands as proof that it is possible (and no, you don't need a wealthy family or a sugar daddy to make it happen).
Here's how I managed to escape college as a debt-free millennial:
I scored scholarships. When I went off to college, three scholarships that were awarded for academic merit came with me. Two, I received for scoring the highest SAT scores in the county where I attended high school. The third was the HOPE scholarship, which was huge for me. Funded by the Georgia lottery, it was generously awarded to any student who had and maintained a 3.0 GPA or better. It was a really good incentive for keeping my grades up to standard in college. Though I had classes I slacked in, I made sure my GPA stayed well above the cut-off for receiving HOPE, and I eventually graduated with a 3.6.
I stayed in-state and went to a cheap school. Going out-of-state was never an option. The out-of-state fees seemed downright unreasonable, especially considering how many universities there where in Georgia that I could attend. And although I had wanted to attend the University of Georgia, the historic school in Athens was more than three hours from my home and expensive. Kennesaw State University, on the other hand, was cheap and was close enough that I could live at home. Kennesaw State's tutition was also incredibly low. When I started, a semester only cost about $3,000, fees included. My HOPE scholarship covered the tuition, while my other scholarships covered the fees and helped with textbook costs.
I never thought to fund my lifestyle with loans. It never occurred to me that taking out student loans for things other than paying for classes was even an option. I was shocked when I realized some of my friends, who I thought simply came from families with a highly accessible Bank of Mom and Dad, were actually spending the money they received from taking out loans on nights out, clothes and booze. Imagine being in your 30s and still working to pay back -- with interest -- four years or more of partying.
I worked part-time instead. I spent more money than I probably should have in college, but it was money that came in the form of a paycheck, not a sum of money I would eventually have to pay back (again, with interest). I worked part-time, first at a bookstore and then in an office as an administrative assistant, and I slowly learned how to manage my own money. After a few hard lessons, taught by a miserably small dollar amount in my checking account after too many parties, shopping sprees and impulse buys, I gradually learned to want less and to save more.
I chose not to go to graduate school. Being a history major meant I endured endless comments about the fact that I would have to go to grad school to be successful. Deciding to ignore what I secretly agreed with wasn't easy, but in the end I chose to walk away from a Masters degree after I finished my undergrad career. I could not afford to pay for graduate school out of pocket, and I did not believe that my job prospects would be greatly improved with more degrees.
Two and half years later, I believe I made the right choice. I'm still with the company I got hired at three months after graduation, but I've worked my way up a little; I've gotten multiple raises and more responsibility. I'm not working in a museum or teaching college kids about the history of Ireland like I had dreamed about in the past, but I do have a stable job that pays the bills.
I've also been able to work on side hustles I'm passionate about, like writing. And while I may not be teaching kids about Ireland, being debt-free has allowed me to save for an overseas trip, and I will actually be visiting the Emerald Isle next year. I'm able to save over 30 percent of my income and I'm planning on retiring early -- possibly within the next 20 years.
I'm able to do all of this because I made decisions that set me up to earn my degree in exchange for the smallest amount of money possible. Avoiding debt was, and always has been, a top priority. In hindsight, the steps I took in college seem ten times more valuable and worthwhile today. I'm so thankful I am one millennial who defies the statistics and lives without any debt to slow me down.
This story appears in Issue 80 of our weekly iPad magazine, Huffington, available Friday, Dec. 20in the iTunes App store.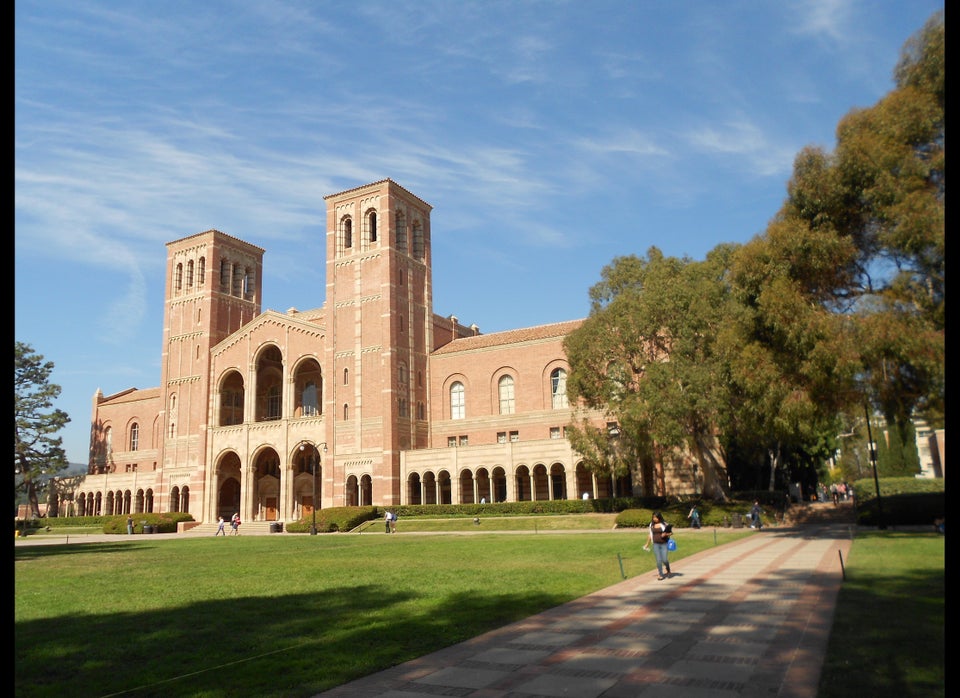 5 States Where Tuition Is Rising
Related