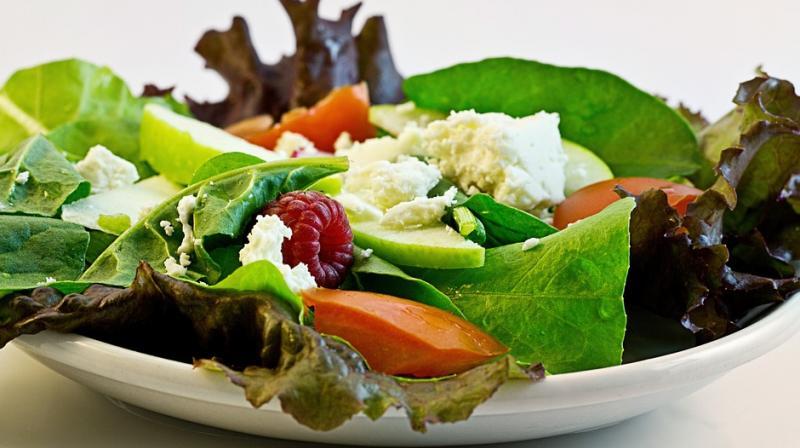 "Do you know what else we can do with this bread? We can roll it over like this or may be fold it like this and there we have… a pocket bread! Whoa! And what do we fill this pocket with? Potatoes, carrots, peas...Yay! Take a bite!" The games he involved me in, the tricks he employed to make his kid eat her vegies. To be honest, the 'pocket trick' was invented by my mother. I must have been five. But my meals would rarely go unaccompanied by the myriads of stories my dad would create and tell me, about animals, cars, the boy who didn't like to go to the school, only to get me to eat my vegies.
If it were a five-year-old, I would have invented games, told stories, but it was my 53-year-old father. It was different. It was difficult. The last summer, my work gave me ample amount of time to stay with my parents. How hard would it be to be able to guess the physical and emotional health of a person who would rarely like fruits and vegetables on his plate, chicken out of the morning workout session every day, hardly laugh, and would often pop pills complaining of a "feverish feeling"! I didn't have the heart to see him fighting an abominable ailment in the later years of his life. I had to do something, and do it immediately.
Why would, after all, you would want to eat healthy? If we go beyond the glowing skin and enviable physique discourse, it is the hope of having a happy, prolonged life that keeps us going, if I am not wrong. But if for 20 years, you have been following the same schedule, going to the same workplace with the same colleagues doing the same work and coming back to the same house with the same people and watching the same old television, what are the odds that you would want to live 50 more years on this planet?
Watch out, reader. Your parents could be tiring out. Silently and secretly, they could be crying out for help to reclaim their life.
Talk to them. About their work, their youth, their aspirations as a kid. Did they want to travel the world but stayed home to pay for your tuition? Did they want to have a musical band but went to their work instead to help you with your hobby classes? Talk to them. Their first affair, their school time, their favorite memory of a trip or may be just their immediate problem. How about helping them finding their first crush on Facebook?
As a school kid, I would ask for my dad's help when studying electric motors or understanding circuits. I guess I wouldn't need his help with the circuits now but his advice on the best financial plan available wouldn't harm me. Ask for their advice, opinions, even if you feel content with the information you already have on a matter. They need to be felt important.
I would talk to him every day. And every once in a while, I would ask him to have a breather, to slow down. At the same time to take up new goals, to travel, paint, or just take out time to watch his favorite TV series.
It was after he saw his family almost unconditionally support him and encourage him to go ahead with an investment decision, something that made him feel significant in our lives and positive about his professional life, that his moods started seeing some pleasant hues, and his plate some good greens and reds.
For my mom, I would say one of the greatest challenges has been to get my dad rush to the park for morning walks and workouts. Ever since I can remember. And this time, she did manage to drag him to the park. She is one stubborn lady, after all.
As for me, I made him sweat mentally. I threw challenges at him. Sudoku challenges. One after another. And let me exaggerate here, I would kill to see the laughter that would ensue after a fierce Sudoku battle between me and him.
Stage 2: Unlocked. Some cucumbers, please!
You need to sweat it out to boost self-worth, and achieve a sound physical and mental health. No brainer, right?
An envelope from the doctor
Of course those broccoli florets are great for you. But how often do you eat them? If you were to, however, receive an envelope every month telling you that you could be at the risk of getting cancer, wouldn't you add some to your basket during the next shopping trip?
When the same envelope told my father every two months that his bad cholesterol level wasn't all that good, flax seeds effortlessly made way to his platter and so did some more greens, oatmeal and olives.
The big salad bowl, finally
When your kid despises spinach and won't eat it even if you were to lie down on the floor before them, you let them pick the one vegie they like. Don't you?
So, what about the salad bowl? Well, at my home, it just got bigger. My mom picked it up and made way for the things he liked- guavas, radishes, onions, and of course supplemented them with the essential reds and greens. These days, it's not uncommon to see them have some time together in the afternoon over a bowl of salad. Their workplaces are just a few steps apart! The best part? Perhaps.
As I write this, I don't see the challenged accomplished as yet, honestly. It could be an even bigger bowl and even fewer pills. Ironically, he popped one today. But he doesn't fret those extra cucumber slices I add to his salad bowl now. And as I said, my mom is one stubborn lady!
REAL LIFE. REAL NEWS. REAL VOICES.
Help us tell more of the stories that matter from voices that too often remain unheard.
This post was published on the now-closed HuffPost Contributor platform. Contributors control their own work and posted freely to our site. If you need to flag this entry as abusive,
send us an email
.