I'm afraid of a lot of things: spiders, rabies, eye contact -- but I once went an entire decade without setting foot on a plane, and that fear practically sucked the air out of my life. I gave up a paid week-long job in the Bahamas, missed out on a free trip to Egypt, and declined a Birthright trip to Israel.
Then, last year, I got on a plane and haven't looked back since. For all intents and purposes, I am over my crippling fear of flying. Here's how I did it.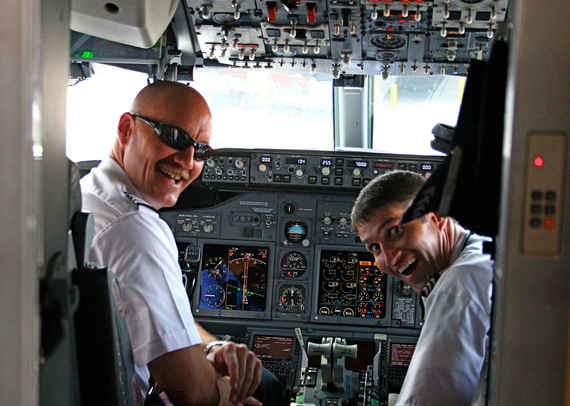 Credit: Flickr/liz west
I decided to get over it
I don't really believe in advice like this, where smug jerks are like, "Just visualize yourself in a plane," because they don't know I feel when I'm inside of a plane. But this is that kind of advice. A year ago I felt absolutely stuck in New York, imagining myself living and dying without ever visiting Europe, Australia, or even Kansas. Kansas! I was tired of missing out on life, so I decided I would fix my problem.
I talked to a pilot
I have to commend the Internet for being able to connect me with a pilot with the same ease of looking up a pie recipe or downloading a video of two girls puking on each other. I came across Captain Tom Bunn, an experienced airline captain and licensed therapist who's specialized in treating the fear of flying for over 30 years. I ended up asking him every single question I had floating around in my manic head and got the skinny on every question I've ever had about flying. He helped me get over some of my more ridiculous fears like getting sucked out the window or what happens when William Shatner sees something on the wing.
I had to go see about a girl
It helps if you have a specific motivation. For me, that came when I landed a foxy girlfriend who moved to Wisconsin shortly after we started dating. It wasn't until after my 22-hour train ride home during which I laid awake the entire time (yes, really) that I decided I would have to step aboard a plane to make the vastly shorter two-hour ride to Wisconsin. Plus, she promised to reward me with hot cuddles and pizza if I made the trip.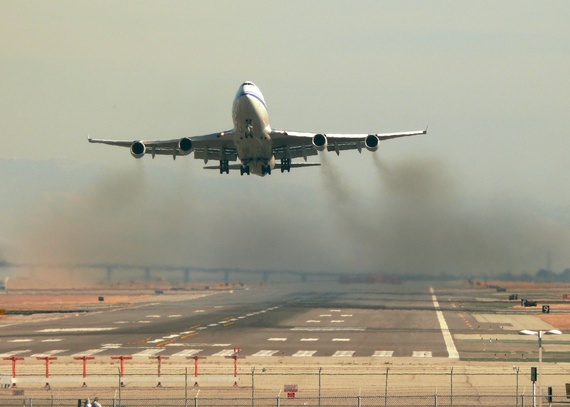 Credit: Flickr/dsleeter_2000
I watched planes take off and land for hours... on YouTube
I honestly can't imagine what I would've done had my fear arisen in a time before the Internet. YouTube was insanely useful in soothing my anxieties -- for months, I watched hours of videos of planes taking off to further visualize how my upcoming trip would play out. Of course, there are tons of horrifying videos on YouTube courtesy of jerks who film horrified passengers during turbulence -- but I stayed away from those, and focused on the positive.

I spoke to a shrink
Sitting on my doctor's coffee-colored leather couch, I couldn't help but feel like I was in a Woody Allen film. As I talked about flying in depth, I narrowed my specific fear down to a lack of control over a situation and, of course, my constant overwhelming fear of death. Not everyone is going to have a doctor who listens as well as my doctor, but in the end it wasn't so much her soothing voice that helped me, but the prescription for Klonopin she handed over -- God, what a gem.