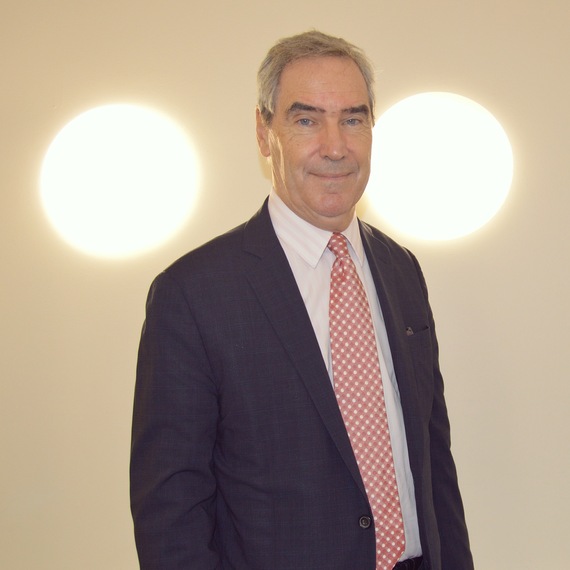 Michael Ignatieff is a politician, novelist, journalist, philosopher and former presenter of the BBC arts programme The Late Show. He is currently the fifth president and rector of Central European University (CEU) in Budapest. Prior to CEU, he was Edward R. Murrow Professor of Practice at the Shorenstein Center on Media, Politics & Public Policy at Harvard Kennedy School.
Between 2006 and 2011, he served as an MP in the Parliament of Canada and then as Leader of the Liberal Party of Canada and Leader of the Official Opposition. A frequent writer for The New York Times Magazine and The New York Review of Books, he was listed by Foreign Policy magazine among the 100 most influential public intellectuals in the world.
Ignatieff is in the unusual position of having experienced both philosophy and politics from the inside. Lan Anh Vu sat down with Ignatieff to learn more about his journey and how, in light of his experience, he understands politics differently.
My Political Career I was born in Toronto, Canada to Russian-born Canadian diplomat, and Canadian mother. I was educated at University of Toronto and Harvard University. I have spent my career teaching human rights and international politics at Harvard Kennedy School as well as writing books about philosophy and political ethics in an age of terror and ethnic war.
In 2005, I was invited to run for office by a group who wanted new leadership in the Liberal Party of Canada. I personally wanted to become involved in politics, because I wanted to make a difference for other people and to serve my country. So, I agreed to enter the race, won the election, and served as a leader for two and half years. Although I lost the next election in 2011, it was an unforgettable experience nevertheless. It changed me, and I'm glad I did it.
Challenges It's vital to be truthful and true to oneself. In politics, saying what people want to hear is easier than saying what you think is true, so you face a constant temptation to sacrifice the truth in order to advance your career. Politics is one long temptation to be not truthful.
Politics is not a battle about what you say, but a battle about your right to say anything at all. In politics, people attack you for who you are, not for what you say, and that makes it extremely difficult. Unless you have a narrative that can force the press and politicians to give you the right to say what you want, you'll be destroyed. In other words, you have to control the narrative, and you especially have to control the narrative about yourself.
Lessons Learned I've learned a good deal about humility, how to listen, and being realistic about my own abilities. It's important to know what you're not good at. I've long known my strengths, but I've struggled to learn my weaknesses. It's also important to accept your mistakes as mistakes and to be courageous nevertheless. When you make a bad decision, you should admit it and move on. All of these things are parts of decision making. It's very difficult.
I haven't been afraid to take risks, especially ones that other people wouldn't have taken. I left my life as a writer and professor in order to enter the world of politics. Later, I left teaching at Harvard University to take an exciting job in a foreign country. I've taken a lot of risks because I want to be a free person.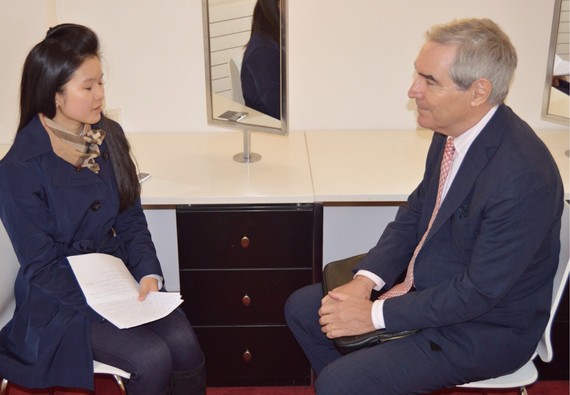 My Leadership Style You have to listen to your team. You have to know the difference between being a friend and being a leader, as well as the difference between telling your team what it wants to hear and what it needs to hear.
You also have to show courage. You can't lead from the rear, but have to lead from the front. You have to take risks, and the team has to know that you are willing to do that. Above all, the team has to know that you will stand by everyone and protect them: that you are not going to sacrifice anyone when thing going gets tough.
Strong Leader I believe that a strong leader has the ability to say what people don't want to hear, on the one hand, and the ability to understand what they want to hear, on the other. Leadership is very much about managing relationships with the voters and the relationships with the people who elected you. Great leaders have a kind of natural instinct for what citizens need to hear, and they have an intuitive grasp of the language that citizens recognize. At the same time, leadership is equally about standing up to citizens and saying that there's something that we need to do and that it's not going to be easy. It's about bringing people together: both serving the people and, in certain cases, confronting them. The greatest leaders are those who confront people. For example, late President Vaclav Havel was a great leader, but not because he told the Czech what they wanted to hear. In fact, he often told them what they didn't want to hear. That's one of the major reasons why I admire him.
Advice for Young People Young people should be resilient and unafraid of failure. It's crucial to learn from your mistakes and move on. It's also crucial to respect your elders, but not too much. Many of the problems that young people face are not unprecedented, and in any case, facing new challenges is nothing new. So, it's important to learn how previous generations have confronted those challenges. My parents lived through World War II, and of course, it was very difficult. I've lived through 60 years of peace, so my situation has differed from theirs, but I can learn from them nevertheless, especially that it requires courage, optimism, and hope to move on and make change for the better. I have learned from them, but my life is not theirs. It's been quite different, but I think that the path is not unusual. On the one hand, you respect your parents and teachers who taught you, but on the other, you accept the fact that the life that you're going to lead has nothing in common in any way to the life that your parents led. You have to be brave about that: both courageous and unafraid.
My advice for aspiring politicians is to learn from a good mentor. A mentor can be someone who's done things that you aspire to do. I think that the key question for young people who want to pursue a career in politics is simply, Do you know what you're getting into? Politics is extremely demanding; it's an 80-hour-a-week job that involves speaking four to five times a day to people who want a range of things that you can't give them. In politics, defeat is likely, and you have to be ready for that. You'll work too hard, you won't be paid well, and you'll be pulled this way and that by different contingencies. Plus, you might be defeated in the next election. So, you have to go in with your eyes wide open and clear the way of risks that you run.
This interview has been condensed and edited.
This post is part of "How I Got There" series, which features people around the world speaking about their journeys. What is the path to success? What challenges did people face and how did they overcome them? Lan Anh and her guests answer all these questions and much more. To view the entire series, visit here.
Calling all HuffPost superfans!
Sign up for membership to become a founding member and help shape HuffPost's next chapter