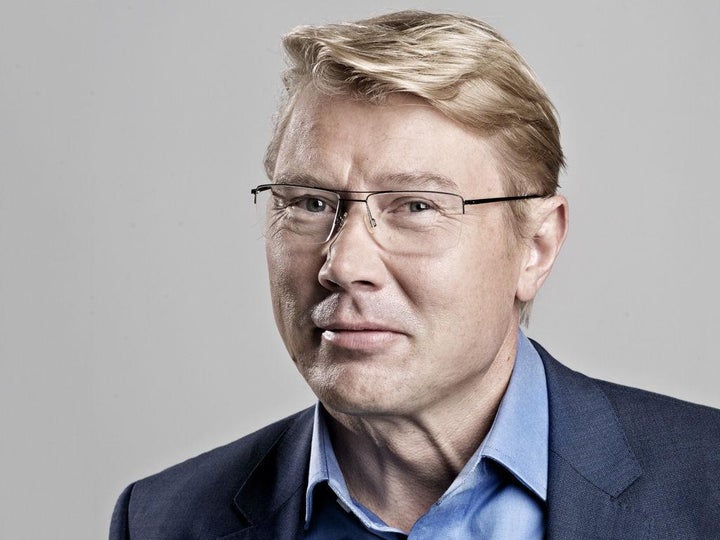 Mika Hakkinen was the 1998 and 1999 FIA Formula One World Champion. He won this title driving for team West McLaren Mercedes. Hakkinen is ranked among the greatest Formula One drivers in various motosport polls. He is presently the co-founder of iNZDR - The Insider App.
I first drove a go-kart at the age of five. When I was a young kid, I played many different sports, like football and lacrosse. But I always felt I wanted to go fast, and I realized car racing was the way of satisfying my passion to go fast around the corner, putting the machine to the limit. That's why I ended up car racing.
When I entered Formula 1 in 1991, it took seven years before I won my first Grand Prix. You can think about how to motivate yourself, asking, "How do you wake up in the morning?" I said, "OK. This time, I am going to win." But when I came home, I had lost. When we were not able to produce that performance and had some failures and issues, it ultimately damaged my motivation. That continued for seven years.
How do you motivate yourself? I found the way when I looked at myself in the mirror before the championship and said, "You are the best racing car driver in the world." And when the championship race happened and I lost, I found the important reaction was to analyze what went wrong. Was it the car? Was it a technical problem? Or did I make a mistake? After you understand that point and analyze all of these elements, it's much easier to wake up the next morning and say, "The next one I am going to win." You should study the mistakes and understand. You don't have to study this alone; you can do that with the team, professional people who understand the data. And you need great supporters behind you—great management that can motivate you. I think motivation is always an important factor in success.
It all comes down to the team's motivation and its ability to pull together in moments of crisis. I had the benefit of working with a great team of people who pushed me, and pushed themselves, to the limit. If you have motivation, you will succeed sooner or later. Motivation always guides you in a different direction, and along the way that power you have inside will bring you to success. So find your way, motivate yourself, and work with the right people.
Success is about communication and meeting great people. They don't come to you; you have to go to them. I try to meet as many people as I can. I've learned something from everyone I've met. In my racing career, I had the good fortune to meet many great people, such as Adrian Newey, who is a fantastic Formula One engineer. Or one person I had a great opportunity to play golf with: Bill Clinton, who is a great leader with a fabulous personality. He had an unbelievable story, which he was able to explain so I could understand what he meant. It was fabulous meeting all these great people and hearing their stories. But you have to be active. You have to move forward.
I don't think there is an easy answer for how to be a great racing car driver. One thing for sure is never give up. Trust people who understand the importance of teamwork. Some people think they can do it all by themselves to be the best in this world. No, work with the people who are smart and want to succeed together. If you have these qualities, you can be a great racing driver.
When you are young, you are not scared. When you get older, you start thinking a little bit more. In 1995 I was out due to a severe accident, and it was difficult to come back. You have to learn how to walk; how to talk, smell, or hear. The whole thing is that you have to build yourself up again. I had my doubts about whether I wanted to come back to racing. And that time was when I didn't win the Grand Prix. I told myself, "I cannot give up. I cannot stop here and go home and start to feel like a loser." No, I decided to continue. I needed to go and get my championship. I wanted to fight and show people that this way wasn't going to stop me. I had a huge amount of desire and hunger to win. You can only get over your fears if you attack them head on. You must have pride in yourself and be absolutely determined to show everyone that you are not a loser and will keep fighting. Early in 1996, in a private test arranged by McLaren, I was immediately as quick as ever.
These fears that you experience in life are like business. You may have a failure in business when you make a mistake. But every mistake reminds you to be better and stronger, so you have to learn from these mistakes. And the challenge is just to learn. It is not something you should be afraid of.
I always tell young people that teamwork is very important. It's not you who is winning; it's the team. Also, trust people who trust you. And when you are in social media, be the leader. Be number one, create content, and tell how you feel about things.
This interview has been condensed and edited.
This post is part of "How I Got There" series, which features people around the world speaking about their journeys. What is the path to success? What challenges did people face and how did they overcome them? Lan Anh and her guests answer all these questions and much more. To view the entire series, visit here.
Popular in the Community