Dance has always been a big part of my life. When I was younger, my mom and dad decided to put me in dance classes because my mom was a dancer when she was younger and loved it. From the start, I just connected with it -- the music, the friends, the routines -- it was something that I wanted to be a part of. When I started dancing, I would have never guessed in a million years that I'd end up doing even half the things I've done, it's unreal. Sometimes I'm like, "is this really my life?!"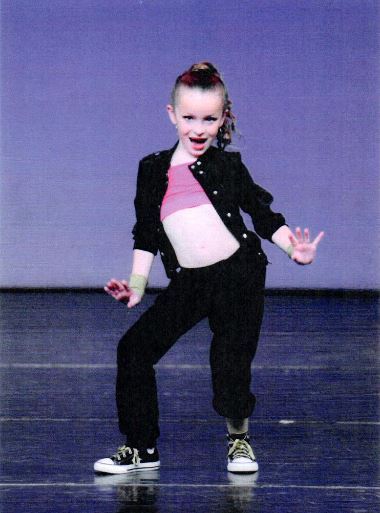 My first big break came when a YouTube video of me dancing to Nicki Minaj's "Anaconda" (with my choreographer Laurence Kaiwai) went viral in September 2014. I was at a meeting with my mentor, Alexander Chung, talking about the video and he said, "next thing you know, the "Ellen" people will reach out to us." Right at that moment his phone went off and it was an email from the "Ellen" show wanting to talk to me!! It was one of the craziest moments, and shortly after, we danced on "Ellen." I was so thankful for this incredible opportunity.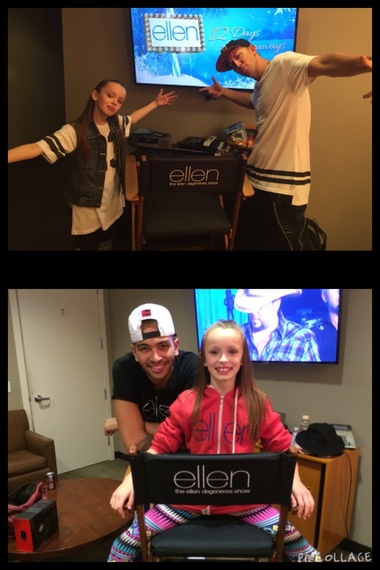 After that, I started making frequent trips to California to seek more opportunities. Since "Anaconda," my life has been crazy! I'm currently on tour with the AMAZING Janet Jackson.
Earlier this year, I heard of an audition that was happening in Los Angeles for the Janet Jackson tour. I didn't think I would actually get it but decided just to try it out. Seven weeks later, I heard the news that I had been cast in the WORLD tour and I freaked out. It was a feeling I'll never forget. I was so grateful.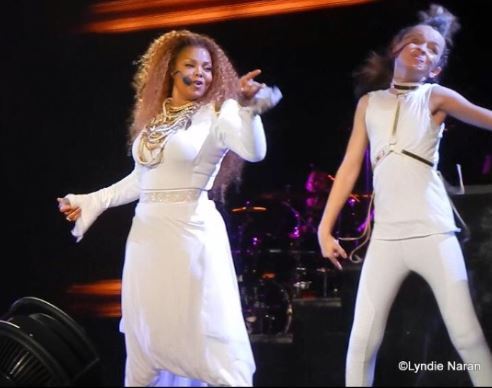 So far, the tour has been so much fun! As an aspiring professional dancer, I've looked up to Janet Jackson since I was little. She is amazing, kind, generous, and cares about her entire crew. We definitely work hard, rehearsing multiple times a day, but we also have a set teacher who is with us and helps us do online classes during the tour. School is very important to me, so I definitely make sure to prioritize class time while I'm on tour.
Being on a stage in front of so many people is a great experience. We are always just so excited (and of course, a little nervous)! I think the coolest place we've been so far is Edmonton because it was my hometown, but the stop I'm most looking forward to is Japan. All of the dancers travel on a big bus together and it's like a little family. We all take care of each other, watch movies, sing along to our favorite songs, it's a blast.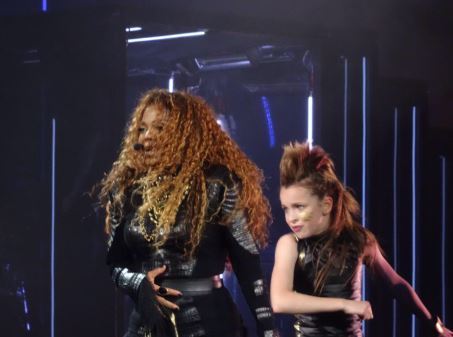 My latest dance project is this super fun music video, "City Ghouls," for the DVD release of Monster High: Boo York, Boo York. It was so cool because Monster High came to us and said, "we love what you do, and we want you to help inspire more girls to be who they are and do what they love." We got to create the whole dance from scratch and do a big group shoot on the Warner Bros. lot with Tim Milgram (producer and director) and Janelle Ginestra (our choreographer). We got to be goofy, and weird, and just let the music inspire us, and it was so cool getting to go "behind the scenes" on a lot like that. It was a blessing to be able to dance for a brand like Monster High.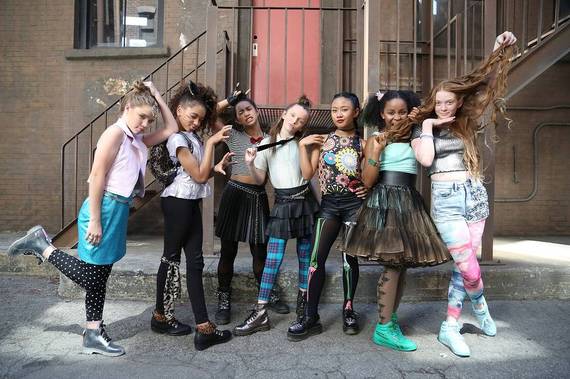 I am so thankful for all of the support and opportunities I've had. I definitely could've never imagined where I am today. If I were to give one piece of advice to fans, it is to always stay humble, hungry and honest. That's always what my parents told me, and I can't wait to see where the road takes me!
Related
Popular in the Community