As most of these stories go... in the beginning all was good. November 19, 2010 was the day it all turned horribly bad. I remember being super freaked out while driving with my husband to the 19th week ultrasound appointment. I just had a feeling something was off (yeah, I know it's easy to say that after the fact). I shook it off as being normal and pushed my fear way down.

At the appointment, the ultrasound nurse showed us the baby on the screen and let us know she was a girl. We were so excited, and watched with complete wonder as she moved and kicked away. As the nurse was doing the baby's measurements, she abruptly jumped up and said she was going to get the doctor. It seemed really strange, but we were so happy! We were going to complete our little family with this princess -- a little sister for Maddox who was 2.5 at the time.

As soon as the doctor came in, it was clear something was wrong. It was written all over her face. Our little baby girl had multiple broken bones in both her legs, and we were told we had a doctor waiting for us at the perinatal office across town. That car ride was brutal. We had no idea what was going on, and were scared out of our minds.

We were greeted at the perinatal office by a genetic counselor who promptly took us into her office and started in on late-term termination options. She was telling us that we had multiple options if we wanted to terminate the pregnancy. We just stared at her, speechless. Why on earth would we terminate after seeing a few broken bones?

After hours of ultrasounds and an amnio test, we were sent home. I had been told to lie down and not walk for three hours. Those three hours were just the beginning of what was to be six weeks of hell.

The amnio was sent to a lab in Oregon to test for what they thought was Osteogenesis. The lab was meant to tell us which type our baby had and whether she would be able to live.

The next six weeks were spent in New York and Chicago for the holidays, and Minnesota for my brother's wedding. We received many hugs, as well as toys, books, and dresses for our baby girl, all the while trying to remain strong for ourselves and our son. I was anything but strong. The crying was often and came on without any warning.

When we were home in San Francisco, we spent our days at the perinatal office getting more and more ultrasounds, hoping for the best. But, we ended up leaving more and more devastated. Deep down I think we both knew we would lose her but could not allow ourselves to believe it.

Eventually the inevitable came. The doctor told us that she would not survive long after birth, and that most likely, she would not survive the birth itself.

December 22, 2010 was the day. The day our baby died. The guilt and pain has never gone away. I doubt it ever will even after all this time.

I miss her. I miss Lillian. All the praying, crying, begging for her to live fell into the darkness. I was completely out of control.

I ran away from almost everything in my life except my husband and my son. I barely left the house. I did not want to talk to any of my friends and ended up getting a new job. I needed to start over and not be seen as the woman who lost her baby.

Eventually I slowly started showing up in the world with my pain. I started opening up to a few friends about my pain. I knew that I had to be strong for my son and love him with a whole heart and not a broken heart. I immersed myself with my therapist and my spiritual healer. It was a painful, horrible road.

The healing work was incredibly difficult for me but it opened my eyes to a new way to be in the world. I no longer felt isolated in my pain. I felt connected to women, to history, to the universe in a totally different way. I knew that I was meant to serve in some way. After spiritually pulling myself back together I went to coaching school and decided I was going to be a vibrancy and wellness coach for moms. It has been the best profession decision I have ever made.
I share this story reluctantly as this is extremely personal and puts me in a vulnerable place. But we all have dark shadows and stories in our lives and if we as women can be honest and share our stories we will heal ourselves and help heal others. The minute we can show up as ourselves, our true selves, we can be free.
On January 21, 2012, Ella came into our lives. She was conceived on Lillian's due date. I wholeheartedly believe Ella came into our lives to heal us, to heal me. And she has. I am blessed.
I will never be who I was before losing Lillian but I am stronger. I walk taller.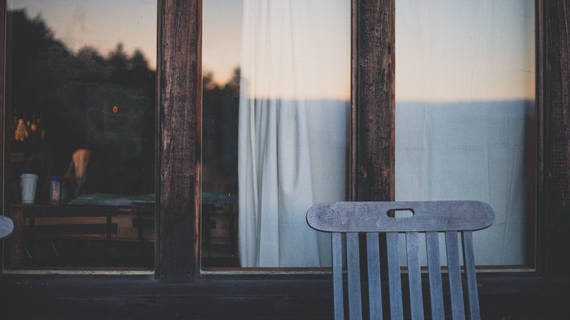 Andi Wickman is a vibrancy and wellness coach for mothers who want more "wow" in their lives. She helps burnt out mamas get a handle on what lights them up so they can be more present, caring parents and humans. (And so they can really enjoy the heck out of life for a change!) Check out her free 3 Day Mini Course for help with managing your crazy busy life.