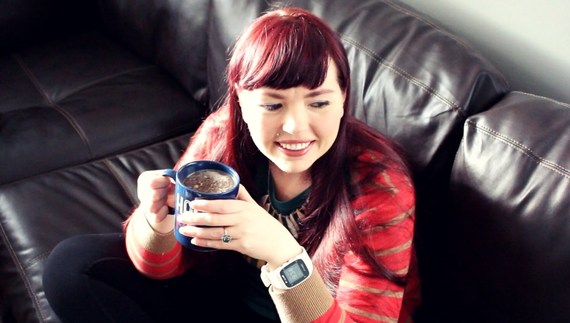 I work with women who want to improve their health and are ready to release weight they've been hanging on to for years. When I first started my health coaching practice, I used to worry that a client would ask me a question I couldn't answer. That day finally came.
One of my clients asked me, "When you weighed 300 pounds, did you honestly think you could become 160 pounds (or whatever your magic number was)?"
I always try to answer questions honestly and to the best of my ability. At the time, I explained to my client that I was very wishy-washy in the past about getting healthier. Like many folks, I tried fad diets half-heartedly just to see what would happen. I often lost 10-20 pounds, but then gained it back because I got tired of the weird rituals involved in the fad diets. I just wasn't dedicated to the process at all. I subconsciously always thought, "This is just something I'm trying out."
In 2009, I embarked on my last weight loss journey. What made this time different was the understanding that healthy living wasn't something that you only do for a few months. It's something you do for the rest of your life. It's not just a journey—it's a lifestyle. That shift in my thinking did help me feel like I could reach my goal weight, but I still wasn't certain about it.
Like so many of my clients, because I had been obese most of my life, it was hard to believe I was 100 percent capable of doing something I had never proven successful at before. There was no guarantee that all of my time and effort toward my weight loss goal would eventually pay off in triple digits. The only thing I felt to be true was if I could stick with it every day, I would eventually achieve my goal. That's what I told my inquisitive client.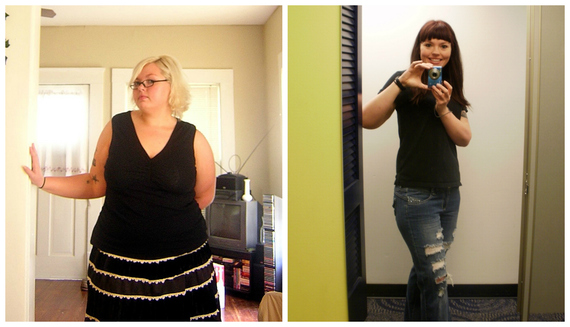 Her question stuck with me for several days because no one had ever asked that question before (strangely enough), and I wasn't satisfied with my response to her. Although she was more than happy with my answer, it still felt vague and uninspiring to me.
After kicking the question around for a while, I've decided what it really comes down to is commitment.
Every time I tried to lose weight and get healthier in the past, I wasn't 100 percent committed to it. I was only testing the waters... trying it out for a short while... seeing how things go. Sound familiar?
Commitment is what it takes to make any significant change. We can't be indecisive about what we want, we can't let ourselves off the hook every time we don't feel like doing the seemingly difficult task of changing our habits, and we can't "do it later." Putting things off for so long is one reason I weighed 300 pounds in the first place.
Creating new habits, changing the way we think, and losing weight isn't a stroll in the park. It feels overwhelming much of the time. It's a journey that many will end prematurely. The Siren calling us back to our old lifestyle is loudest and most prominent during the times we're in the belly of the beast fighting for our lives.
To me, I believe commitment is what gets us through those weak moments. We may not have a guarantee that a year down the road we'll feel healthier, happier, and more capable of living the kind of life we've dreamed of. Sometimes, faith is the only thing we have guiding us.
Commitment to the goal of better health, to the mission of transforming our lives for the better, and to our WHY is crucial. Without those things, it's almost impossible to stay motivated and consistent for the long haul. Commitment creates relentless follow-through.
When I began my last weight loss journey, I was dedicated to the behaviors of a healthy lifestyle. I was willing and committed to changing my life. I was also devoted to all of the reasons why I wanted to lose half of my body size and start living my life to its full potential.
There were days I lost faith in the process. There were days I allowed the opinion of others to affect my better judgment. There were days that I wanted to give up (and I did). But the commitment I had for my dreams and myself gave me the resiliency to get back up and keep going after every defeat and failure.
What do your commitments look like?