If you had asked me a year ago if I would do a running race of any distance - 5K, 10K, or even a half marathon - I would have immediately brushed it off and said, "No, I hate running."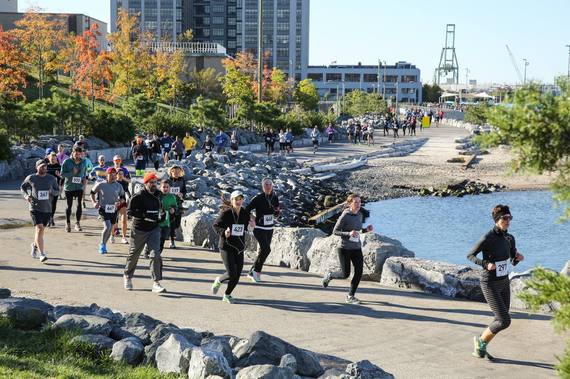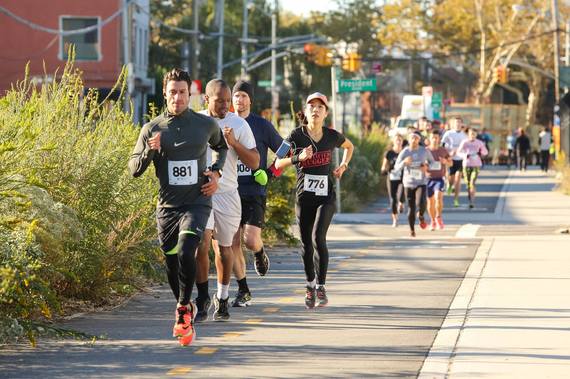 On an unusually breezy and cool day in late August, I decided to go on a run (to this day, I still don't know what compelled me to do so...) while my boyfriend played Spikeball with his friends at the Pier A Park in Hoboken. I was neither crunched on time nor had a specific destination - I just ran with Maroon 5 blasting in my ears, and when I hit the end of the path along the Hudson River, I turned around and continued to run. I suddenly felt a feeling of euphoria - a sensation I had never felt before - and realized this is the reason that so many people run. That evening, I signed up to run a half marathon. And so began my training!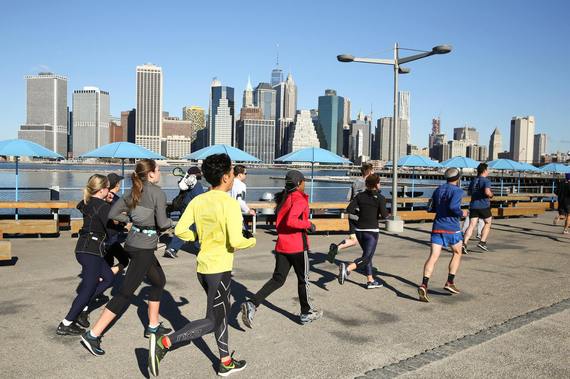 Because I was already in a pretty good shape, my training schedule of weekly long runs, tempo runs, and cross training exercises did not seem too daunting. In order to prevent injuries, I invested in a good pair of running shoes, gradually added my mileage every week, and maintained a healthy, well-balanced diet. I had about 7 weeks to train for my first half marathon (Brooklyn Greenway Half Marathon) in mid-October, followed by a faster, 5K race (Fit For All 5K) the week after. I decided to lose my "running race virginity" to these races for two main reasons. Not only did I get to run through one of the most scenic routes in New York, but both races also had good causes. Whereas the proceeds from the Brooklyn Greenway Half supported the development of the Brooklyn Waterfront Greenway, those from the Fit For All 5K helped to fight childhood obesity.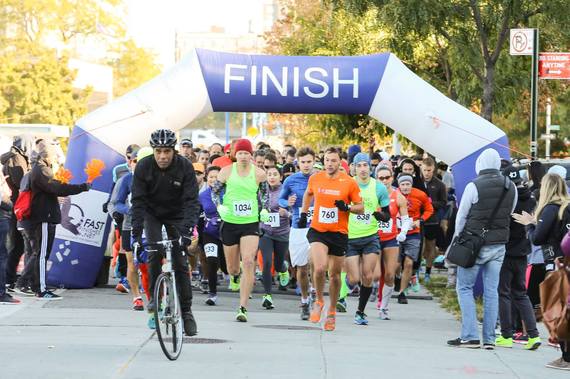 The race day finally arrived after weeks of training. First up was the Brooklyn Greenway Half. I told myself, "Just relax and run like you did during your long runs!" Turns out I was on a major "runner's high" during the whole race as I embarked on a 13.1 mile journey along the waterfront on a Red Hook to Greenpoint and back. The time of 1:34.41 (7:13/mile pace) was good enough for a 7th place finish overall among female runners! I absolutely loved the incredible views of the Manhattan skylines and all the iconic bridges that we passed during the race.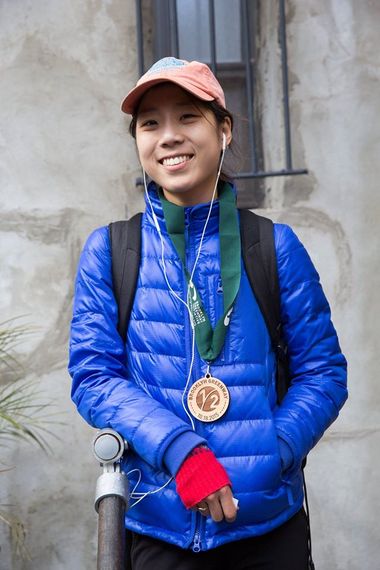 As though I didn't get "high" enough from running the half marathon, I participated in the Fit For All 5K in the Riverside Park the following week. At this Halloween-themed race that supported childhood obesity and youth diabetes prevention programs, runners were welcomed to dress up in costumes. During the 3.1 mile course around the Riverside Park, I spotted minions, peanut butter and jelly sandwiches, and Pac Man - just to name a few! While the 5K seemed rather short (it ended just as I was feeling the runner's high!), I sprinted the whole race for a first place finish in my age group with a time of 20:14 (6:32/mile pace). Yahoo!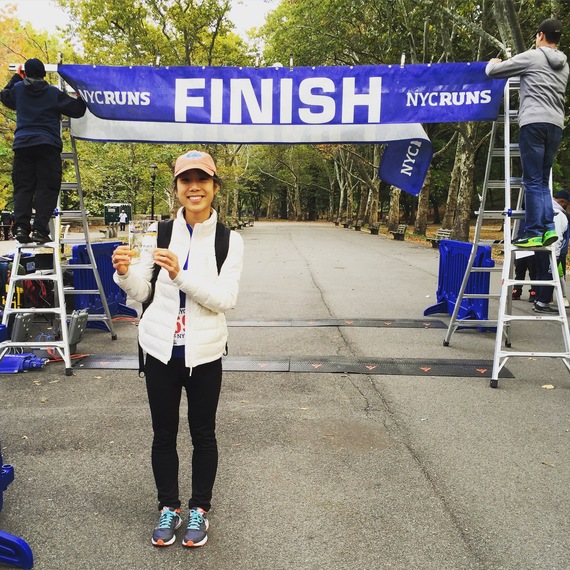 I encourage anyone who's had doubts about running to give it a try. The benefit of running is quite incredible, as I feel so much healthier mentally and physically. I am not quite ready for a full marathon yet, but it is definitely in my near-future horizon!
Photo courtesy of Will Ragozzino
Related