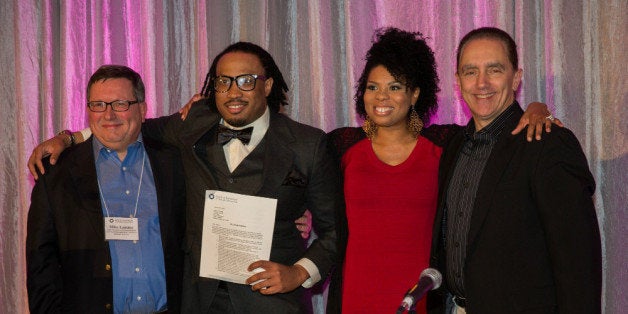 I'm having trouble breathing! My heart is beating so fast it feels like it's about to jump out of my chest! My head is pounding. All I can do is sit still, hold my head and cover my ears. It sounds like a mighty rushing wind is blowing all around me! It's the perfect storm: depression, paranoia and my first anxiety attack!
I'm a 30-year-old entrepreneur whose business is failing. I'm in a grave of debt that I'll never get out of. I haven't been the best man or father I always thought I would be, and currently I'm going through a divorce. If I can't provide for my family, then what am I good for?
That was 12 years ago. I had been beating myself up over and over, fast forwarding and rewinding every bad decision I'd ever made in my life. I suffered from insomnia. I drank too much. Smoked weed too much. I had completely lost touch of who I was or what I could achieve in life. I lost faith in myself.
I never would have thought I would attempt suicide. Everyone knew me as strong person, someone who had it all together. But I had built up walls around me so people couldn't see the insecurity, the depression I was fighting against.
I woke up from a coma strapped to a hospital bed. Spent three days in the intensive care unit, and two weeks in psychiatric care. I knew then there was a purpose for me still being alive. God had work for me to do.
I found that work in The American Foundation for Suicide Prevention. Volunteering for AFSP and the Out of the Darkness Community Walks contributed to my healing and helped save my life. AFSP has given me the opportunity to turn a negative into a positive for myself, my family and many others in my community. I founded the first chapter of AFSP in Oklahoma to reach out to those suffering with depression and other mental health conditions, and well as those suffering from the loss of a loved one to suicide.
Working for AFSP also gives me the strength to prevail in my own personal life. Twelve years after trying to take my life, I am a better man, a better father, and my business is doing excellent! And now I'm telling my story so that others know that suicide is not the answer. My book, And Then I Woke Up, "From Suicide to Success," is due to be released on November 21, International Survivors Of Suicide Loss Day 2015.