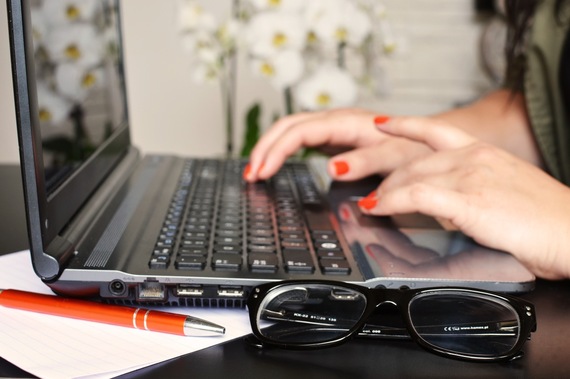 Two years ago I was feverishly working to help pay for my dream wedding in Walt Disney World (modest for most, but a dream wedding for me - marriage with the Mouse requires some decent funds!). We were on track and on budget to have everything set by late spring leading up to our July wedding, when I was hit with a bombshell: one of my largest retainer clients was taking my recommendation and hiring an internal marketing resource.
First, let me explain that I actually had recommended for over a year that this company hire someone internally to oversee marketing. It was absolutely in the best interest of their company (even if it wasn't the best thing for my bank account). So I was genuinely excited for them and happy to transition my social media and content marketing to their new resource.
But on the other hand, I suddenly had to recoup several thousand dollars a month!
I built my consulting business from scratch in late 2011 and received new clients largely on referrals after my initial launch, but with the wedding coming up, I needed to move a bit quicker. Ultimately, I decided to rely on what I knew best to immediately replace the missing income: social media (specifically, LinkedIn). Within 30 days, I had earned nearly three months of missing income from the lost retainer, and I had built some fantastic new relationships. The best part is that you don't have to be a social media consultant to grow your business on LinkedIn. The steps I took to grow my business are steps anyone can take right now.

I looked beyond my current network.
Yes, I had established a strong LinkedIn network by the time I needed to really use it, but I decided to nurture my current network in person (which also led to significant income generation during the few months after this client transition). For this LinkedIn experience, I focused on new relationships - while my current network may know me and my expertise, they have other priorities that are much more important that sending referrals my way.
I offered to help people (for free).
The best piece of advice I can give anyone is true for LinkedIn and every social network: help people. There are several ways to stand out and stay top of mind on LinkedIn (more so than any other social network right now), but one of the only times you're going to have a "captive" audience on LinkedIn is when sending your request to connect. I personally wrote every message and customized it to their area of specialty, but in each message I included (and still include) the following:
I share social media advice and tips here on LinkedIn and on my blog, but if you ever have any questions or need some help, please feel free to give me a call at...

If you're providing value to people and helping them grow their own businesses, it will absolutely pay off. I received many responses to these messages. In some, they actually hired me outright!
I never (ever) tried to sell anything.
You would think that a social media consultant and marketing professional would be focused on selling, selling and more selling, but that is far from the truth. Social media is about relationships and connections. Making highly personal connections online may seem like a waste, but in an online world where many people are focused on transactions, the most authentic and real people stand out.
I have never tried to sell anyone on LinkedIn, either through posts, requests to connect or LinkedIn InMail. I often receive solicitations on LinkedIn that are just plain awful (I'm sure many of you have as well). These typically come from people I have never met and who have never offered any help. I actually received an awful InMail solicitation just the other day. The message was sent to a group of several dozen people, so it was more than one spam message in my inbox -- every time a person responded, the message came to my inbox as well. Ugh! This is not the way to build relationships or to find long-term sales success. If you want to sell something, buy an ad. Social media success is built on relationships.
With more than 414 million LinkedIn users globally, there is considerable untapped potential for you on this powerful social network. Whether your goal is $10,000 in one month or $100,000 in one year, focusing on the essentials is key.
Popular in the Community