Charlene Amoia is perhaps best known for playing the recurring role of Wendy the Waitress on the hit sitcom "How I Met Your Mother." Though originally initially hired to only play Wendy in one episode, the character was so popular with audiences that the role was upped to recurring. I talked to Amoia about her latest film Live-Evil.
Loren Kleinman (LK): How long has it been since you hung up your waitress apron from "How I Met Your Mother"? What have you been up to since then?
Charlene Amoia (CA): [laughs] Geez, it's been a little while now. I believe my last episode of How I Met Your Mother aired in early 2011 so it's been about seven years. I suppose I've been doing a lot more drama since then. I just shot a guest star on NCIS this week and was in the finale of American Horror Story this season, which also aired last week. Funny enough, someone wrote a shout out recognizing Wendy the Waitress on American Horror Story on syfy.com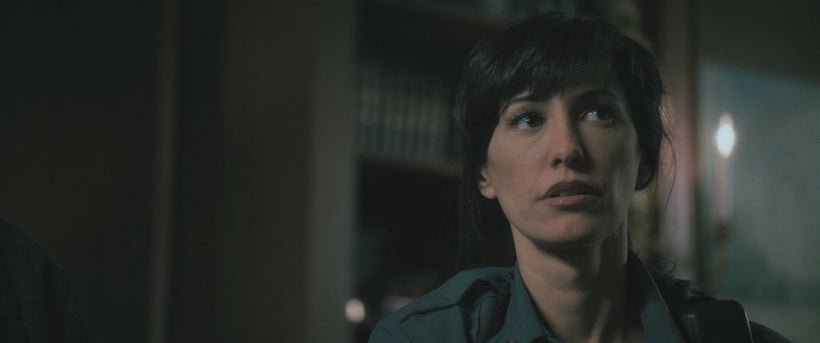 LK: Can you talk about what attracted you to Live-Evil?
CA: Well the script to Live-Evil was really fun. Also, I couldn't pass up bossing around three men that were twice the size of me. Live-Evil plays with the idea of facing our greatest fears, but with a supernatural element. I thought it was well written, and it's not all that often that I come across a script with a strong female character.
LK: Do all horror movies have a certain amount of humor associated with them? How does Live-Evil integrate humor with horror?
CA: I can't really speak to what all horror movies do, but Live-Evil certainly does poke fun at some of the situations that we were put in. And considering we started shooting every night when the sun went down and finished at dawn made all of us a bit loopy for the three weeks we filmed so inherently we found humor in the mundane.
LK: What was it like fighting zombies? Was it a requirement that you were physically able to hold your own in those scenes?
CA: Yes, physical fitness was a huge requirement of me being cast. The producers liked my audition, but before they gave me the role they asked if I had any fighting experience and to film [the fighting]. Luckily, I had been taking private kick-boxing lessons for a while so I had my trainer come over and we filmed some punch combos and footage of me using a gun. It really was a lot of fun working with the zombies. Ari made the zombie heads and they were all such cool pieces of art.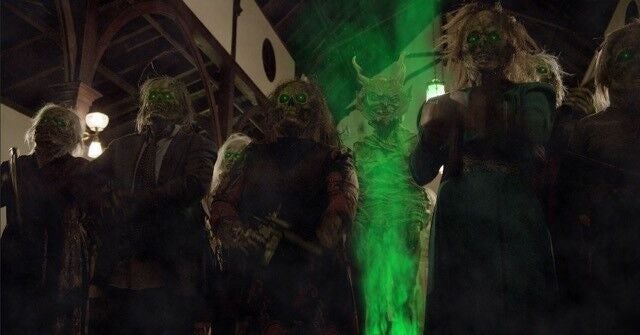 LK: Can you talk about working with Ari Kirschenbaum?
CA: Ari was great to work with. He's a real laid back person with easy going nature so filming was never really stressful with him around. We were working under strange circumstances with the nocturnal aspect of the shoot and that certainly seemed to affect some of personalities over time, but Ari was very consistent, which really held the pieces together.
LK: Could Wendy the Waitress from How I Met Your Mother take on the fiends of Live-Evil.. or how do you think she would cope in that situation?
CA: [laughs] Good question. No, I really don't think Wendy would've had a chance with the evils that had to be fought off in Live-Evil, but she certainly would have made for a fun damsel in distress. I think more comedy would've ensued as she found herself trying to befriend the zombies and talk some good old-fashioned sense into being kind and loving everyone. The zombies would've been more bewildered at what a ridiculously easy target she made.
Live-Evil is now on VOD. Watch the trailer for Live-Evil below.
REAL LIFE. REAL NEWS. REAL VOICES.
Help us tell more of the stories that matter from voices that too often remain unheard.
This post was published on the now-closed HuffPost Contributor platform. Contributors control their own work and posted freely to our site. If you need to flag this entry as abusive,
send us an email
.