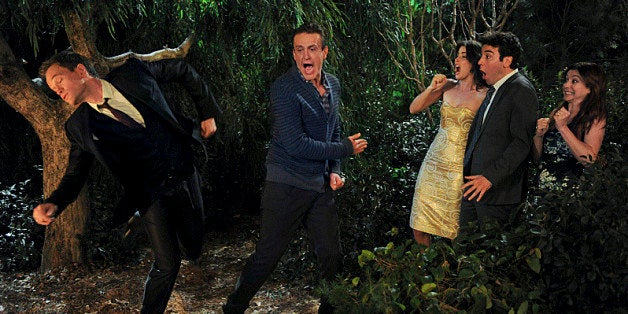 The "How I Met Your Mother" creators had the entire series planned out ... if the show had only lasted eight seasons.
But if the show had ended as planned, with eight seasons under its belt, the mother wouldn't have been newcomer -- known only as The Mother -- Cristin Milioti. Instead, Bays said, "We both kind of agreed: Ted meeting Victoria ... it would have been Victoria probably."
Thomas said, "Ashley Williams reading this, like 'Motherf--ker! That would have been awesome!'" Last year, CBS negotiated an extra season, which was only granted when Jason Segel, who plays Marshall, signed on after at first refusing.
Skeptics have also questioned Thomas and Bays' spinoff series, "How I Met Your Father." But at the press tour, they assured that the show wouldn't be about "How I Met Your Mother" characters. "I think we owe it to this show to end it on its own terms, and when this show ends, that's the curtain coming down for this world, I think," Bays said.
Time to start writing Ted-Victoria fan fiction.