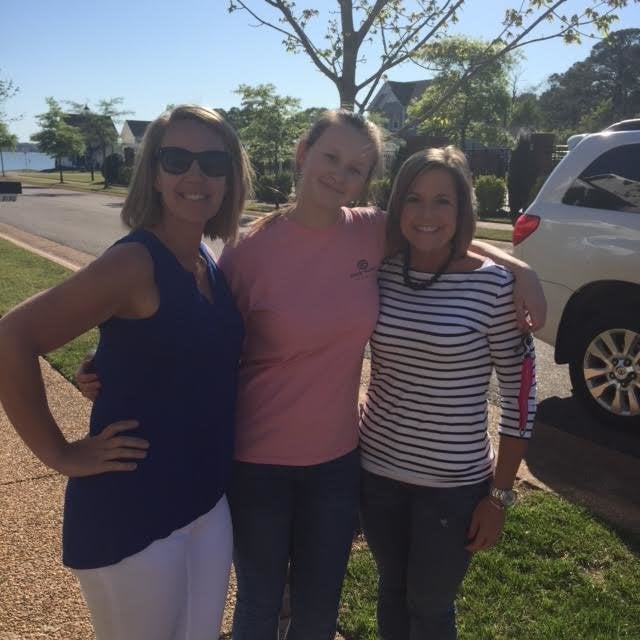 As part of our Blended Family Friday series, each week we spotlight a different stepfamily to learn how they've worked to bring their two families together. Our hope is that by telling their stories, we'll bring you closer to blended family bliss in your own life! Want to share your family's story? Email us at divorce@huffingtonpost.com.
When a college mentor asked Melissa Alexander to map out her goals for the future, she never thought to include "co-parenting with another woman." But when her ex-husband married a woman named Elisa years after their divorce, that's exactly what happened.
"The first time I saw Delilah's stepmom Elisa, I immediately felt challenged," Alexander told The Huffington Post.
"She was dressed to the nines, put together and looked like she could fill my shoes as Delilah's mom with such ease and pose," she recalled. "Then there was me, pregnant and newly married. This day set off an eight-year co-parenting struggle: it felt like a competition in my eyes, of who could be the best mom."
Hi Melissa. Please introduce us to your family.
My husband Clint and I have been married for 12 years. We have one daughter together named Lucy (11).
My ex-husband Keith and I have a daughter named Delilah (16).
Keith and his wife Elisa have been married a little over 11 years. Elisa has a daughter named Avery (13).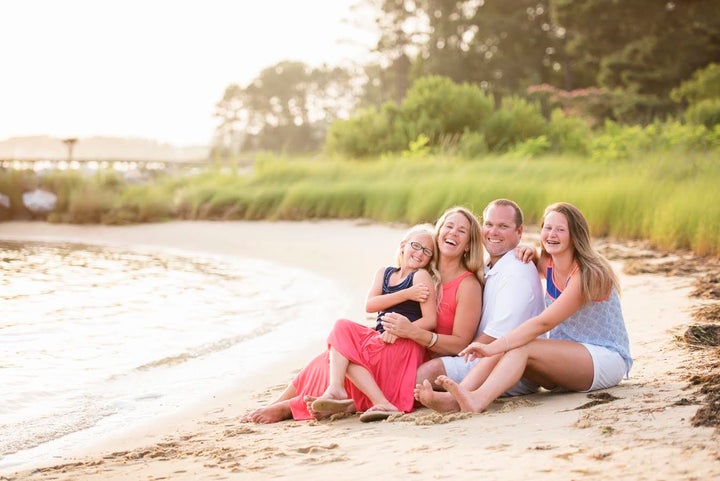 What was it like when you first met Elisa and how has your relationship developed over time?
When you have two parents it can be difficult to agree on parenting techniques. Imagine doing it with four parents. It took us years of trying to get along and communicate effectively. We were like Teresa Giudice and Melissa Gorga on "Real Housewives of New Jersey." You know the episodes where they just smile and say they will work on communicating but the second another problem arose, they were back fighting? We were kind of like that.
We finally had a breakthrough about three years ago. Delilah had gotten into one of those middle school spats with a few friends and unfortunately, it involved the moms. Elisa went to bat for Delilah. I realized for the first time she had no intentions of replacing me. She had every intention of being Delilah's biggest cheerleader, motivator and support guide. She wanted to give her another loving home. Elisa and I realized that if we were really going to get on a good path we needed to change our relationship and treat each other as friends. That was the beginning of a beautiful friendship and effective co-parenting between the four of us.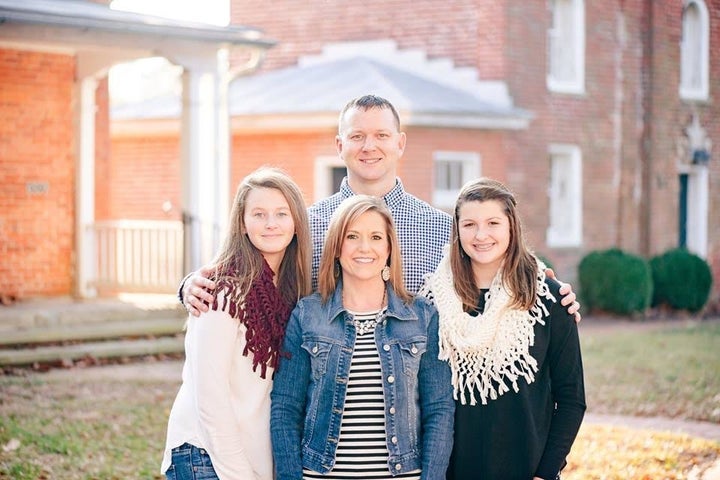 What do you appreciate most about parenting in a stepfamily?
The best part is gaining an outside perspective. I really rely on Clint and Elisa's opinions. They see a bigger picture and have great suggestions. There are times when we don't agree. In those times, we mutually agree to respect one another and put our differences aside for the sake of Delilah.
What makes you proudest of your family?
I am proud and grateful that both sets of families can share in Delilah's achievements. Before we would avoid each other like the plague. Now, we show Delilah we are a united front. I can tell it's made a positive difference in her life.
What's your best advice for parents and stepparents struggling to keep the peace?
If I could go back and do it all over again, I would have humbled myself and put aside pettiness. If I would have let my guard down from the beginning we could have saved ourselves years of arguments which ultimately put Delilah in the middle. I really missed out years of establishing a good friendship with Elisa. She is a genuinely good-hearted person. At the beginning, I chose to judge someone before really getting to know their heart. That is never the best co-parenting strategy.