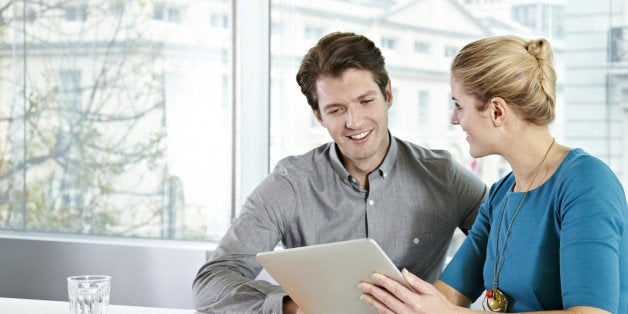 I never expected to be tagged by cancer. (Who does?) But I also never expected that it would be such a gift. Not a perfect gift that makes you jump up and down with joy because of how it sparkles on your finger, or how it compliments your eyes, but an imperfect gift that allowed me to pause, reflect and re-choose my life. It reminded me not to fret about the things that really don't matter -- the things that we all allow to clutter our hearts, our minds and our calendars.
After a lifetime of religious exercise, over-priced spa treatments, and whole-foods eating, the irony was, it was actually cancer that made me well. It became a life detox that helped me lose the fragments of petty judgment for the inefficient barista or the unappreciative colleague. It allowed me to 'white-out' the busy-ness I had accumulated on my schedule and make way for mighty moments with my children at the park.
It infused my soul with clarity to care less about how the tree was decorated and more about the cousins in pajamas who sat under it. Sometimes, the most perfect gifts are actually the imperfect ones. They bring change and challenge, but they can also bring the "aha" that life is finite and we have a choice for how we live the 86,400 seconds each day. With hope or doubt, faith or fear, joy or angst?
We don't need to get sick to get well. But so often we push ourselves and we judge ourselves and we buy into the grind. We forget to breathe. We forget to be. Turns out, wellness doesn't come from "doing," it comes from "being."
At the end of my recovery I was struck -- like lightening -- with a new calling. I had been so inspired by my community who supported us through a difficult time, but at the same time frustrated because of the burdensome tools used to do so. I had allowed myself to be overscheduled -- our life and calendar was full of clutter. I didn't mean to do it, it just kind of happened.
I said yes, to meetings, yes to committees, yes to fundraisers, yes to too many people. And suddenly I could see that BUSY was not the same as FULL. But I now had this gift to re choose my life.
I had the permission to say "no" ... a lot. And yes, to only the really good stuff. The stuff that really mattered. Without sounding harsh, I was able to edit the people and the activities I was giving my time to.
It's actually similar to the Steve Jobs quote. "Innovation is saying 'no' to 1,000 things. And 'yes' to only one"
I read that shortly after Mark Parker became CEO at Nike, he had a conversation with Steve Jobs and had said, do you have any advice? And first Steve said, no. And then he said, well, yes I do have some advice. He said, "Nike makes some of the best products in the world. Products that you lust after. But you also make a lot of crap. Just get rid of the crappy stuff and focus on the good stuff."
It's the same thing for our lives. Our calendars. We need to get rid of the crappy stuff and focus on the good stuff.
We believe in ROI in business, we should practice that in our lives. What is the return on investment of your time? Does it fill you up? Or take away whitespace. And I am 100 percent sure that if I hadn't gone through my journey of cancer, and I hadn't had whitespace in my life that gave way to the inspiration of community and kindness, none of it would have happened.
White space allowed me to give witness to the inspiration.
So how do we find inspiration in our lives? There is good news. I am NOT here to tell you that you have to get cancer to find it. We do not need to be sick to be well.
It's about slowing down enough and saying no more than yes so that we can see it, and hear it so that we can allow it.
So much of the stress and 'communication clutter' in our lives actually comes from those same organizations, and groups we care most about. But when communication and coordination is easily organized we accomplish more, build better relationships and enjoy more of the moments in life that matter most.
I had been so inspired by my community who supported us through a difficult time, but at the same time I became frustrated by the inadequate tools that made communication and coordination of the effort so stressful. In the course of my cancer journey, I saw the need for a tool that could help a group, a community, or an organization be social and productive in one place. A place to communicate, coordinate and share. So when I got well, I had a vision for Rallyhood, a platform that made it easier for people to come together with purpose and through a well-organized experience, build a stronger community experience. If things are easier and better organized, we will all have more whitespace in our lives and more time to enjoy the people and moments that matter most.

Less clutter = more time to do good today. It's the only day we have.
Popular in the Community