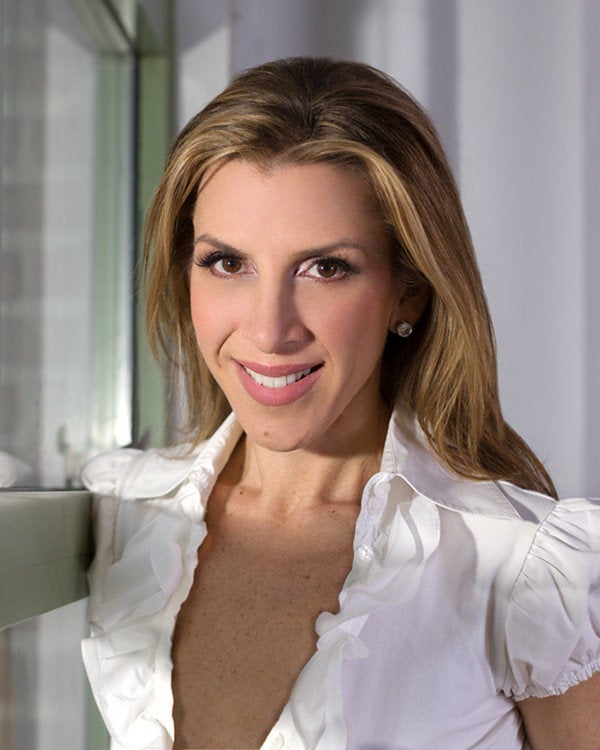 When I was 22 years old, I was followed off the subway and brutally attacked. I was stabbed approximately 37 times with a screwdriver, and left for dead. May 30th 1991 separated my life forever into BEFORE and AFTER.
I had just returned from London where I had been working after graduating from college, all sparkly and naive and ready to take New York City by storm and start the next phase of my life. It was a sunny, gorgeous day, and I was going into New York City from Westchester, to visit my college roommate and see her new apartment.
I remember exactly what I was wearing--black flats, a tan linen wraparound skirt from Ann Taylor, and a black t-shirt. I hadn't really ever been to the city by myself and I had never taken the subway, but after a year of navigating the 'tube' in London, I figured how hard it could be?

I didn't have to ring the buzzer to be let in because the doors had been propped open, so I breezed in and made a right to her apartment on the ground floor.
I was in her hallway ringing her doorbell when... bam bam bam.
The first blow landed on the side of my head, then came two or three more fast, pounding strikes. I instantly threw down my bag thinking he wanted my purse, and I thought, "Take it."
He didn't want my purse--he wanted something else. The next blow didn't feel like the others, which I'd thought were punches--this one landed on my thigh, it penetrated and sank into my flesh. That's when I realized: He hadn't been punching me this entire time, he had been stabbing me. Later, I would find out that he'd used a screwdriver.
I was alone, in the hall, with a man who was about to kill me. I remember yelling, "Oh my God, he's stabbing me!" I fought, I kicked, I screamed, and somehow I got him off of me and I got to my feet.
At that minute my friend opened the door. I leaped for the opening and ran down the hall of her apartment --to what I'd hoped was safety. But it wasn't. I turned to look behind me, and the attacker had pushed in and was running after me down the hall.
I was trapped in the small, square living room with nowhere else to run. I thought, "I am alone and I am dead."
I lived. I have scars all over my body from the attack--scars between my fingers, on my neck and throat, all over my legs-- now so faint--little white lines all over, but I have no memory of feeling pain. What I felt was an instinctual fierce, bottomless urge to fight, no matter how convinced I was that I was dead.
Something happens to you, after a man picks you, follows you, and tries to kill you in the most violent of ways. I questioned everything about myself, and what it was about me that might have caused this to happen. What have I ever done in my life to deserve this? Why I was still alive? I even questioned my own worthiness. All of a sudden breathing air, something people don't even think about, felt like a privilege, one I now had to prove myself worthy of.
At 22, the Jenny I had been my whole life was gone. So was my joy. I lost any dreamy notion I'd once had of a storybook life. I went into a dark hole and tried to make sense of a world where something like that can happen. My heart was beating, I could see and hear, but I felt nothing.
Given what I'd been through, no one would have blamed me if I'd fled to a silo in the middle of a corn field in Iowa--but that wasn't any kind of life I'd ever imagined for myself. The label of "victim"--someone to whom bad things happen--felt to me more like a life sentence. To this day the very thought of being pitied makes my stomach turn in revulsion. More than anything, my desire to rise above the label of "victim" is what propelled me forward past those scary dark first six months.
One day, I decided to stop looking back, and realized something that's been my mantra ever since: You can't move forward if you're staring in the rearview mirror.
I figured that even if I would never again feel joy myself, I would make it my mission to surround myself with other people's happiness, hopes and celebrations--and that would have to be enough to sustain me.
So as broken and shattered as I was on the inside, I polished up my outside and I created the NEW Jen. I zipped her up like a suit. I became an Event Planner, started my own company, Save the Date® and I focused only on living in the moment.
For years, I survived event-by-event, burying my secret six feet under and dancing on its grave. For me, there was no other way.
I had no conscious plan--it's only now, looking back, that I can see the wisdom in the road I took. For over a decade, I dedicated myself to other people's beauty, elation, and gratitude for life's milestones. Save the Date® blossomed beyond my wildest dreams, winning awards and producing events across the country.
Then something started happening to me while I was planning all those happy experiences for other people. It started as a glimmer of longing inside of me. Eventually it grew to a tingling, like pins and needles in sleepy limbs, and almost by osmosis, I started to come back to life and have hope. I began to believe that I actually deserved, and could have, the life that I had recreated for myself.

Through working with all my clients on their events, I realized that I wasn't the only person wearing a carefully constructed suit to cover up something dark, sad or lonely inside.
We all have a story, mine may be more extreme than others, but each is relative TO THEM. We all have our 'something' in life that makes us take a path. Some mentally fight their demons and come out victorious, while others get weighed down like an anchor and can never get past them.
I finally realized that I was the only person standing in my own way. As long as I kept telling myself that I was unworthy of joy, then, I felt unworthy. Letting go...of the anger, sadness, and expectations I once had was my own choice, one I DID have control over.

I know now that while I cannot control what may happen to me in life, I can control who I want to be after it happens. It's a very simple, yet powerful statement. So instead of worrying about life and what it has in store for me, I throw my hands up in the air and enjoy the ride.
Related
Popular in the Community