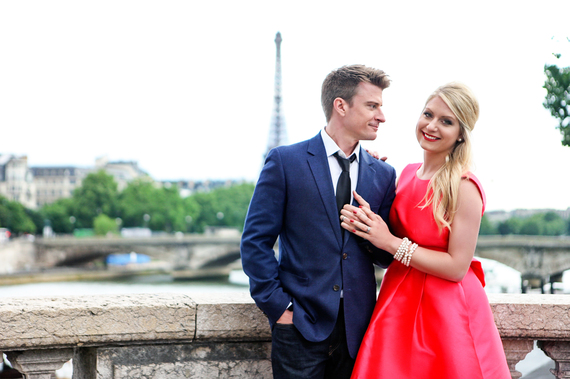 When I first moved from Ohio to London nearly five years ago, I didn't know anyone. I had my four ginormous suitcases to keep me company, but that was about it.

Fast-forward a year and a ton of bad online dates later, and I met James. We had a really fast and exciting romance and ended up getting engaged and married within the span of 14 months.

Two gorgeous weddings later (one in the US and the UK), I still felt like something was missing. Although James made me happier than I'd ever been, I knew I was meant for more and was finally ready to start the business I'd always dreamed of creating.
They say timing is everything, and it definitely was for me. My relationship gave me the foundation and stability I needed to really springboard off of and finally make my dreams of becoming an entrepreneur a reality.

So throughout our first year of marriage, James watched as I poured over idea after idea and supported me throughout every single quarter-life crisis moment and day spent throwing myself on the bed in a fit of "confused, frustrated, and stuck" tears. He was there for it all, and trust me, it wasn't always pretty.
James was there the moment I came up with the idea for my company I Heart My Life in September 2013, and he even helped me create my first website that launched last March.

He was there when I questioned whether my first photoshoot was good enough and opened every single newsletter just to get the open-rate up when I only had mere 15 people on my list (which consisted of friends and family).
He passed out my business cards, told everyone who would listen about IHML, and made me blush more times than I can count when he bragged about what I was doing.

He was there to celebrate me when I hit my company milestones like my first client, leaving my 9-5 job, and my first 6-figure month.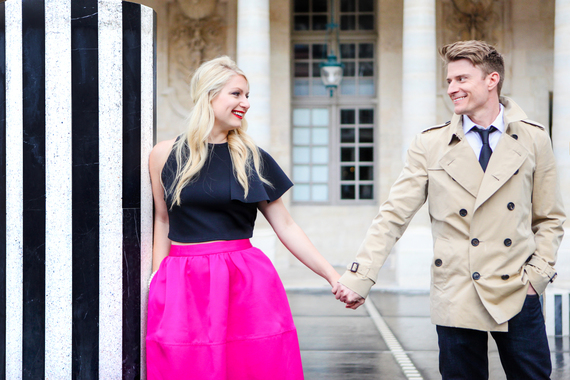 He's been my rock and my biggest fan at the same time, and his belief in me is unwavering.

And with that, it's his turn.

Because I decided to follow my dreams and my heart, James is now able to do the same.
After 12 years in the design industry, James is leaping into the entrepreneurial world with me -- something that was an enigma to him up until very recently.
You see, James didn't grow up with entrepreneurs around him. And although he never showed it, there were times over the past year where he thought I was (a lot) crazy.
But now he gets it, and I Heart My Life has opened his eyes to so much more: the possibility of being satisfied with his work again, feeling a sense of purpose, and of course changing lives through coaching.

To be able to work with my husband, travel together and share in this dream is, well, better than I could have ever imagined my life and business to turn out.

We have big things in store for I Heart My Life and now it's all wrapped up in one massive and united mission!

So today, I hope this story reminds you that your dreams (and things that are better than your dreams) are possible. You can have the life you've always wanted and then some if you follow your heart and take action.

If you're in search of financial freedom, the ability to work from anywhere in the world, getting fully booked and maybe even retiring your husband, it's possible!

Believe.
(All photography by Amanda Julca Photography)
Related
Popular in the Community