Approximately 3.4 million discarded dogs and cats will be euthanized in the United States in 2013. Imagine being the person that shows up for work each day to put these poor, unsuspecting animals down. I personally would much prefer to have a job saving these animals instead. Here's how I went about doing just that:
For many years, I've had a successful career in the technology industry. Although I have always felt fortunate to have such a secure job in such unstable times, something was still missing. My perceived lack of purpose lead me to a premature mid-life crisis about nine years ago. So I packed my things, grabbed my two Dobermans and moved across the country to "find myself" in Sedona, AZ.
During my soul-searching quest, I went on hikes, visited vortexes and healers and took up skydiving. But even free-falling at 100 mph didn't make me feel grounded. It wasn't until I started spending time behind a camera that I felt a little spark. The creative side that I never knew existed began to come alive. I quickly developed thirst for knowledge. I watched countless webinars and bought every how-to book that I could find. I networked with photographers and took many workshops. My passion was found.
I started off by photographing families, but I found myself having much more fun photographing their pets. I've always had a love and respect for animals. I seem to just connect with them and they feel at ease with me. Pet photography seemed to be a better fit, so I started A Dog's Life Photography.
To build my portfolio, I volunteered my time taking photos for rescue groups for use in animal adoption ads and on fundraising items. Soon, I was getting so many requests for photos that I decided to create a formal rescue group program to provide complimentary images of adoptable animals. My business grew to the point where I needed to move the operations out of my house and into a studio. I then developed a photographer's cooperative in Scottsdale, AZ called Photo Fusion Studio.
I have photographed well over 300 homeless animals in the past few years; almost all of which have been adopted into their fur-ever homes. The groups I've worked with have raised tens of thousands of dollars through their fundraising efforts using my photos. These funds have helped to save the lives of many more animals that I have never even had the pleasure to meet.
Although this program has been very rewarding, it can also be difficult. Too often, I hear stories of abuse and neglect so extreme that it brings me to tears. One such instance surrounded a dog named Destiny who came to me through Mayday Pit Bull Rescue. She had been nursed back to health after being found emaciated and frail with life threatening pneumonia and malnutrition. Destiny is now healthy and happy in her new home with a family that loves her very much. She is also very famous as the images I have taken of her are in use on pet products and publications around the word.
Destiny before: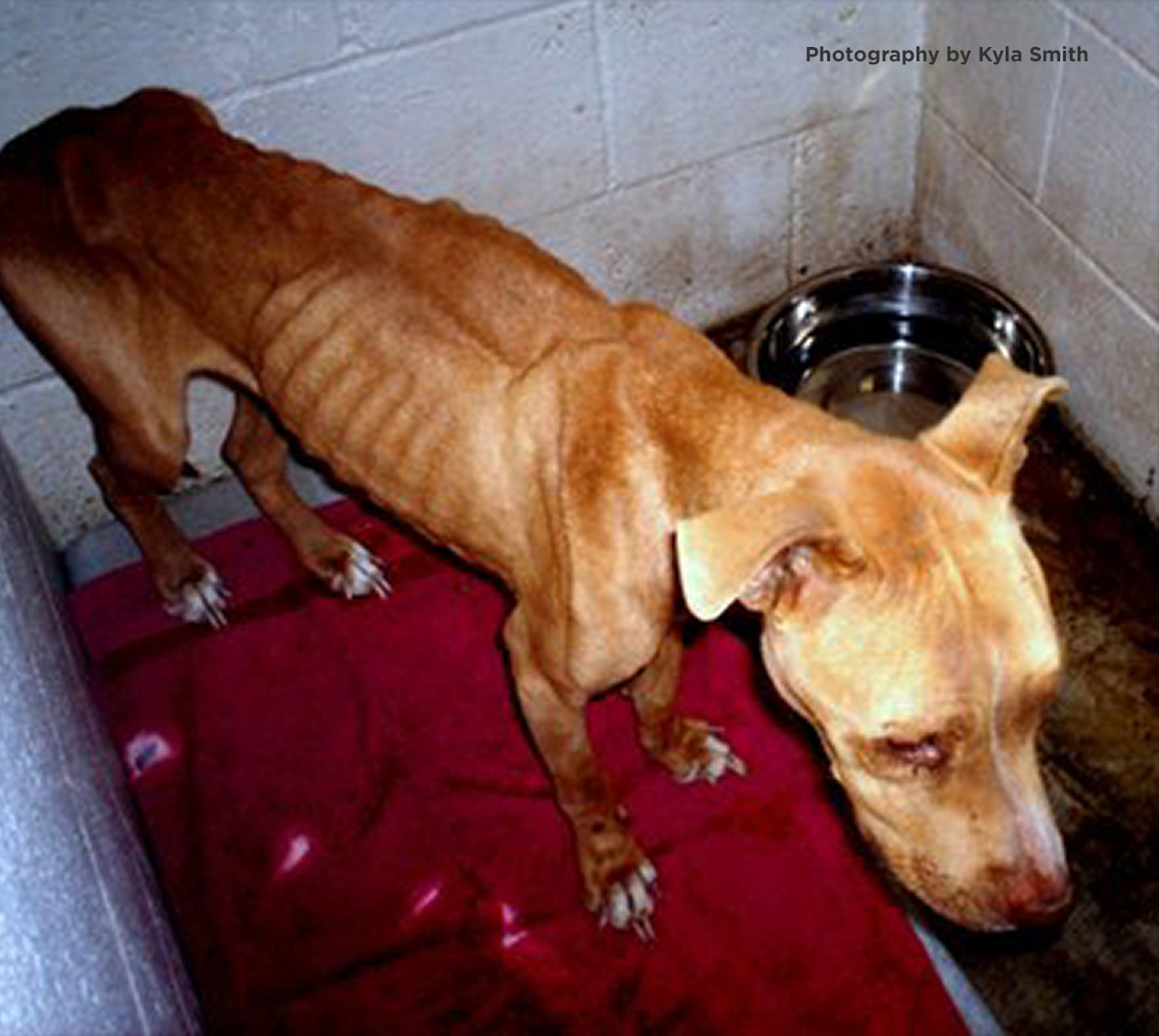 Destiny after: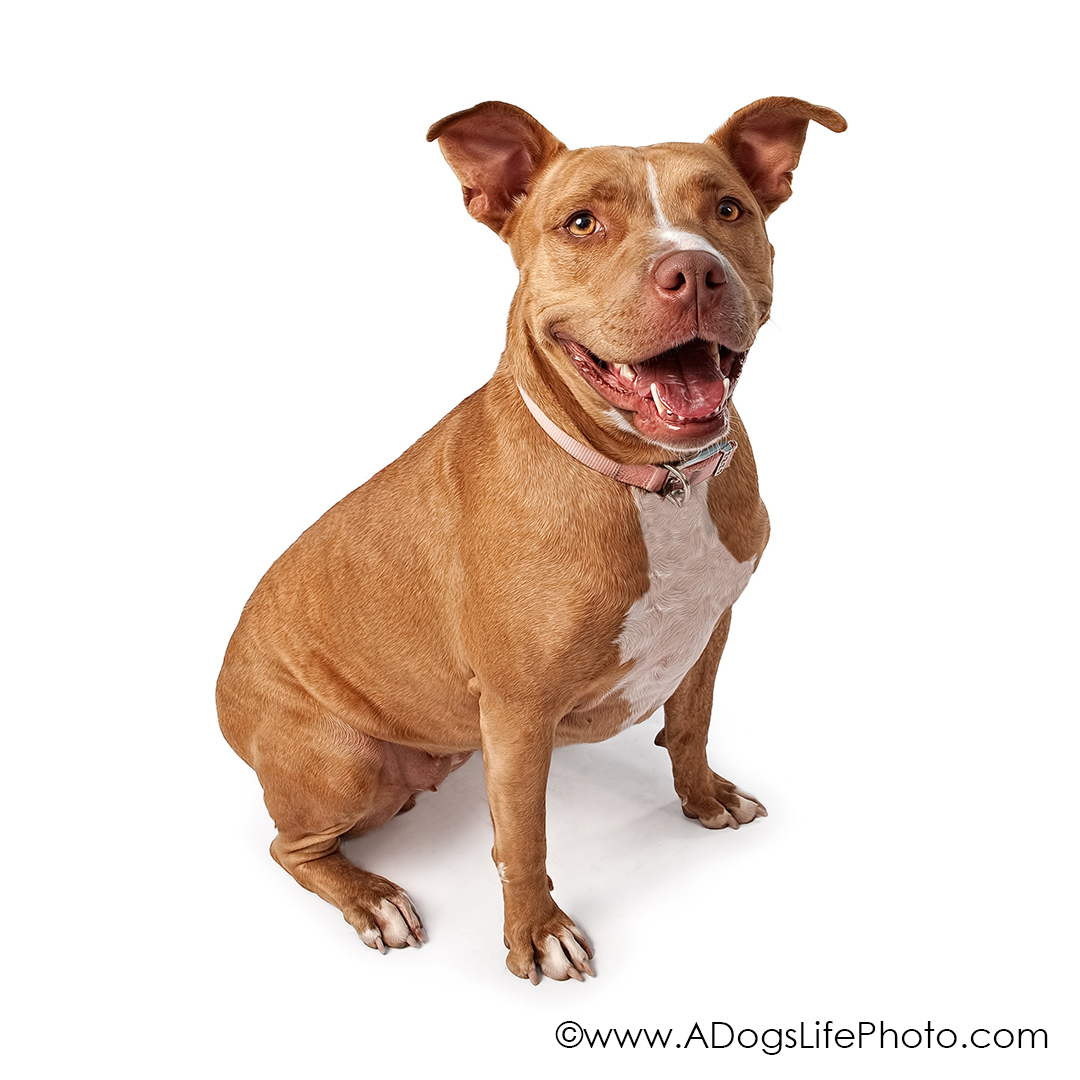 Then there was Shy-Low Bleu who came to me from Arizona Sheltie Rescue after he was rescued from a horrific hoarding situation along with over 180 other animals that were all covered with urine and feces, lacking medical care and basic nutrition, packed into crates stacked one atop of another in a dark garage. Shy-Low has since been adopted by a loving volunteer from the rescue group that helped him through his physical and mental healing.
Shy-Low before: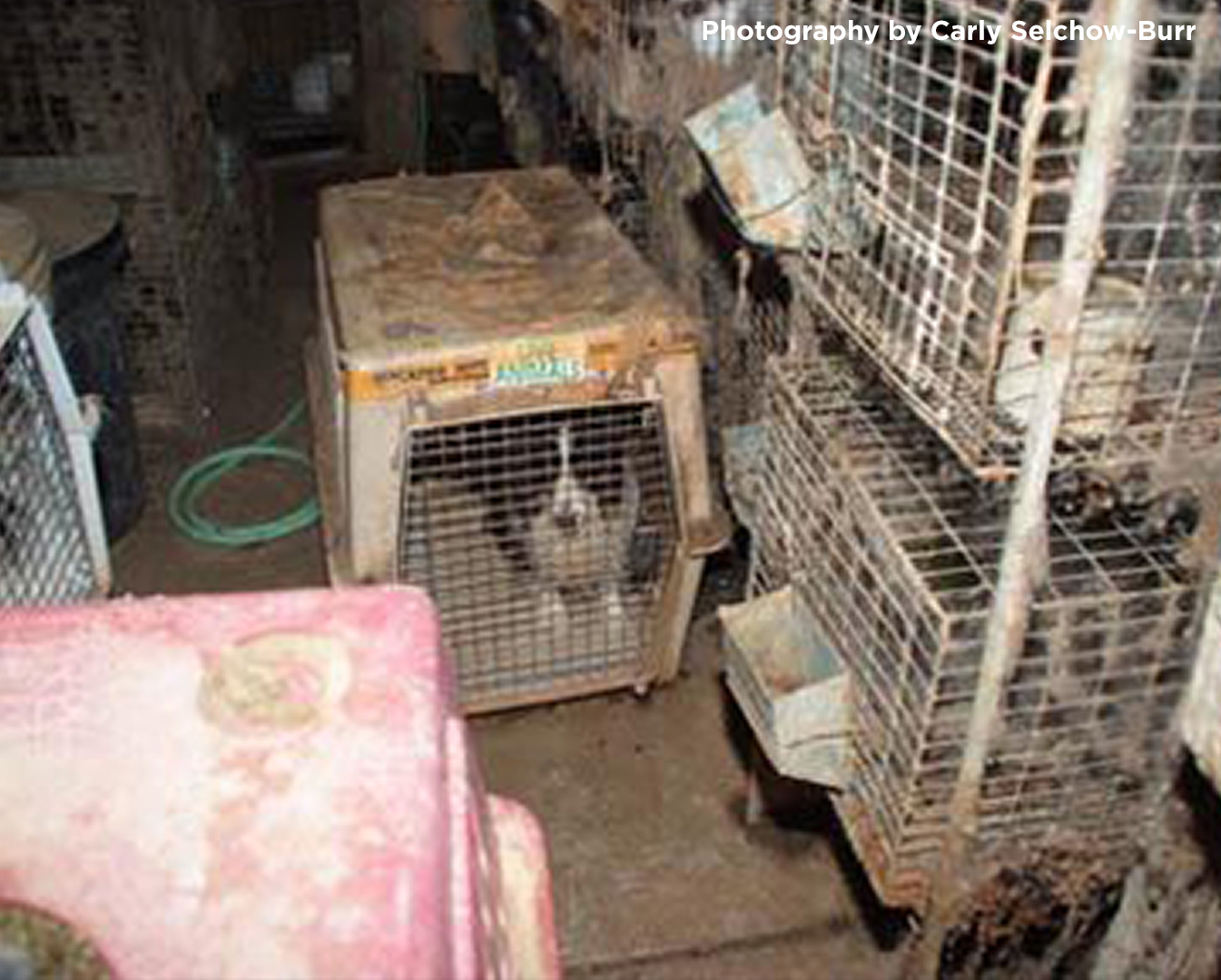 Shy-Low after: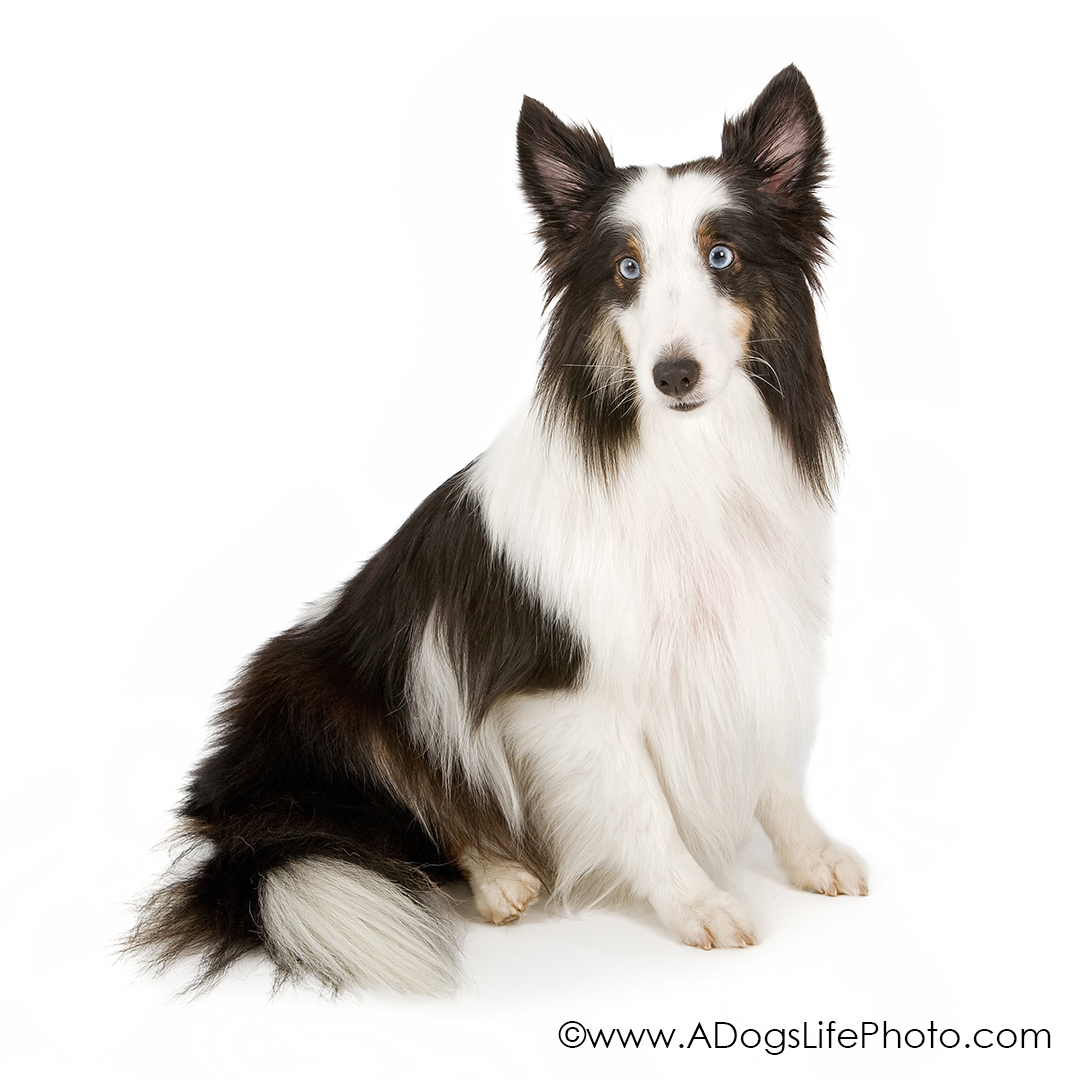 Although helping the rescue community has fulfilled my heart, it unfortunately does not pay the bills. Since charging the rescue groups for my work is out of the question, I had to find other ways to keep the studio lights on. I began contributing my animal images to Shutterstock. The image usage licensing royalties that I receive from them have helped to keep my rescue group photo program running.
In June, I heard about a grant program that Shutterstock was conducting called Shutterstock Stories. Participants had to submit a video that told the story behind their images and work. I entered in hopes that they would throw my little program "a bone."
While shooting the behind-the-scenes footage for the Shutterstock Stories contest video, I had Mavyn Animal Rescue bring in some puppies and kittens for me to photograph. In walked Oliver, who had me at "hello."
I try not to fall in love with the male models that come through my studio but I just couldn't resist this shy, scruffy, cuddly misfit. We have since adopted Oliver and he has become a very welcome addition to our family.
On September 19th, I discovered that I was selected as one of the 26 finalists from entries
received from 39 countries and 5 continents. I was stunned. Here I was, from all these amazing artists, selected for this program! I found out on October 8th that I won a $5000 Creative Grant Award. These funds will allow me to expand my rescue program from one day a week to three.
I encourage other photographers to start a similar rescue photo program of their own. HeartSpeak is a wonderful organization that can help to get you started. Resources such as Shutterstock can help to fund your efforts.
No matter what your occupation is, please consider volunteering your services to a local rescue group a few hours a week. Together we can help to put an end to our nation's animal over-population crisis.
Popular in the Community