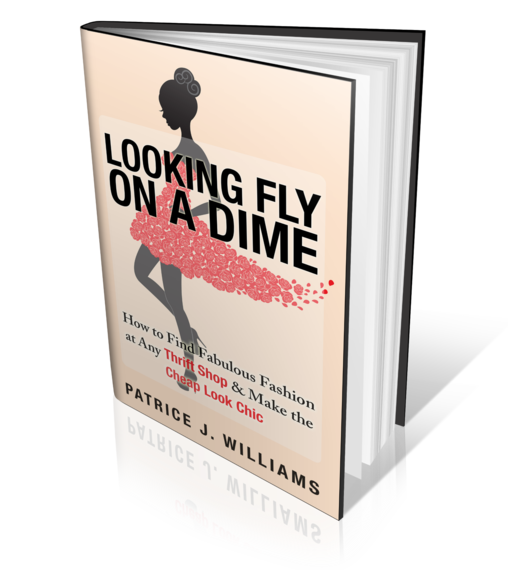 On January 1, 2014, I started my Thrifty Threads 365 challenge. The terms are pretty simple: I can't buy any new clothes or accessories for a full year. The only clothes I can purchase must come from a secondhand shop and my monthly shopping budget is $50. Of course I can buy new underwear, but that's the only cash I can spend on anything new.
I haven't always been a hardcore thrift shopper. It wasn't until I was working at a fashion magazine in 2009 and earning just $30,000 a year that I really had no choice but to thrift. Once I developed the patience and eye for spotting thrift treasures, I was able to score vintage and designer pieces for less than the cost of my daily caffeine habit. When I was laid off from my job a year later, my finances became even tighter, so thrifting really did become my only source for fly clothing.
I was actually able to turn that thrift passion and lay off into a brand. I created my blog, Looking Fly on a Dime, for the women who are stylish but have limited coins. And I've heavily focused on the awesomeness of thrift shopping and found a community of thrifters who love showing off their fashion with envy-worthy price tags.
The Thrifty Threads 365 challenge is my way of not just telling, but showing others how amazing thrifting can be. In the 10 months since I gave up department store shopping, I've spend a little more than $100 and some my thrift store scores include a printed Betsey Johnson dress, flat boots from Marc by Marc Jacobs and tons of vintage blouses. I've rarely had the urge to shop for new clothes, as thrift shops have supplied all of my needs. With a few more months left to my challenge, I'm confident my 2014 shopping tally will come in under $175 (I still have to find one or two winter coats!).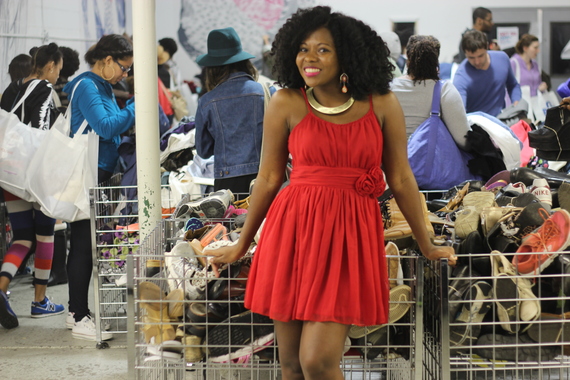 If you're curious about thrift shopping or you just want to save serious cash without sacrificing your style, here are three tips I've used that have helped me survive my fashion challenge:
Do I Really Want It?
Before buying anything, whether at the department store or thrift shop, ask yourself if you really want it. This is especially true if you're buying something on sale. Markdowns can really entice you to buy. I mean, you're getting a deal, right? However, what's the point of buying a cheap garment if you really don't even want it, need it or will never wear it?
Invest in Statements or Classics
Since my monthly budget is capped at $50, I'm always aware of how I spend. I would much rather blow all or most of my budget on a single item that's really amazing instead of spending less on a ton of mediocre items. One statement making item will instantly elevate your style and a classic piece is wearable with anything.
Shop Your Friend's and Family's Closet
Earlier this year I was struggling to find bold earrings, so my no-cost solution was to shop my grandma's closet. Grandmothers, aunts, sisters, cousins and friends are a great way to add a little something new without spending a dime. Even if you're not the same size, accessories are one size fits all. You can even put together a clothing swap with friends so everyone brings their unwanted, yet amazing clothes.
For more thrift and style tips, check out Looking Fly on a Dime: How to Find Fabulous Fashion at Any Thrift Shop & Make the Cheap Look Chic on Amazon.
Popular in the Community