Deciding to start your own business is a crazy thing to do.
After all, the odds are stacked against you, and most small businesses fail within the first two years. RIGHT?!! Maybe. Here's where being a bit delusional really helps.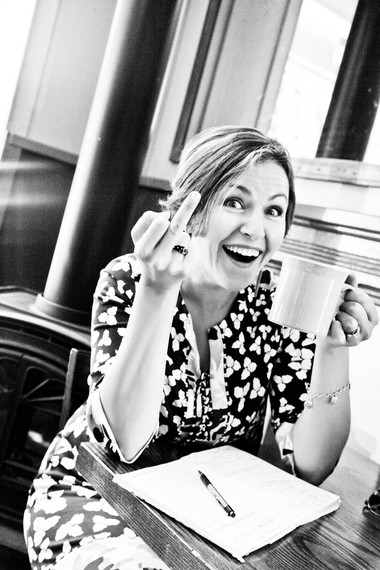 After all, in order to do something that's never been done before with huge (so-called) odds stacked against you, you have to see something that NOBODY else can see and hear internal and external guidance and directives that NOBODY else hears. See, that's delusional. And I say YES to delusion!
In order to start my own business from scratch based solely on my personal passion, I had to start with a big vision in my heart, mind and spirit that only I could see. I had to stay focused on keeping out other people's opinions, negative thoughts, and limited beliefs.
I had to stay so single-mindedly focused on my vision that I begin to talk to myself (positive affirmations), creating huge goals (delusions of grandeur) and to begin seeing something as clear as day that nobody else could see (delusional).
So yes, call me delusional. I love it.
I know how to maintain my delusional bubble of success and keep moving forward in the face of doubt, fear and in the middle of my intermittent night terrors. I've learned to take amazing care of my dreams, my body and my heart with daily self care practices. I've learned that self care and staying focused means learning to manage my energy so I can keep showing up each day for myself and my clients. I've learned the hard way, through illness and depression, that the core of my work and my vision is to stay committed to daily self care practices.
I'm grateful for the lessons learned during the work-till-I-dropped years of cycling through depression, yo-yo weight gain and weight loss, and chronic daily pain that led me on a maze of medical testing. All of this landed me with a pre-cancerous colon diagnosis and a wake-up call to do things differently.
I finally heard the message LOUD AND CLEAR.
My dreams are based on my well-being. Success in my life and in my business is based on my feeling well and taking deep care of myself each and every day. I'm simply not willing to cycle through exhaustion, depression and overwhelm anymore.
My divine self-care practice helps me create a sacred space in my life and in my business. My self-care practices help me get aligned with my highest vision and intuition... again and again.
Each morning I choose to wake up early, meditate, practice yoga, write in my journal, stretch, dance, breathe, drink lemon water, and choose foods that are healthy for me. I find ways throughout my day to laugh, play, and connect with silence so I can stay mindful of each moment.
So when someone says, "Oh, can you make money doing that online?" I can say, "Yes! I can," and not feel the need to explain myself or defend my dream because I know that they don't need to live in my world. I do. Those comments that used to plant seeds of self-doubt simply don't throw me off balance anymore.
I've learned how important self-care is to keeping myself happily delusional.

Will you join me?

I'd love to hear from you. How do you keep self-doubt and fear at bay while you move forward in life and work?
Leave a comment below and share your daily alignment practices.
Elena Lipson is the Divine Self-Care Mentor, life coach, retreat leader and creator of the 21 Days of Radical Self-Care Rituals online course. Through her coaching, retreats, and programs, Elena works with women all over the world to become the #1 asset in their life, business and the bedroom.
Elena has lived in Russia, NYC, California and today happily enjoys the green trees and fresh air of the Pacific Northwest with her amazing husband, zen-kiddo and sweet-soul pup Chi-Chi. You can learn more about her and her work at www.elenalipson.com.