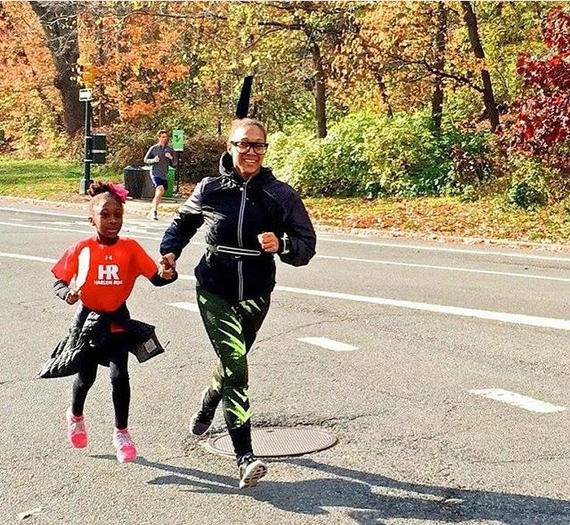 Welcome to How I TRI'D. This is an ongoing series about a very typical in and out of shape 40-year-old woman repurposing, reevaluating and recharging her life while training for the New York City Triathlon on July 24, 2016. (Please be advised this date has changed since my initial post.)
If I had a dollar for every New Year's resolution I made, I would have an extra 20 dollars in my wallet. My resolutions (like most people's) never seem to last. Why? Well, now I know that I was not alone. The following statistics regarding New Year's resolutions appeared on Forbes.com:
More than 40 percent of Americans make New Year's resolutions. But for all the good intentions, only a tiny fraction of us keep our resolutions. University of Scranton research suggests that just 8 percent of people achieve their New Year's goals. "A resolution to lose some weight is not that easy to follow," notes Roy Baumeister, a social psychologist. "It is much easier to follow a plan that says no potato chips, fries, or ice cream for six weeks."
Regarding my fitness goals of a triathlon, I have to break it down. My goal is still the same, but I need to see it in a tangible way broken down by days, weeks and months. Let's face it: Commitment is hard! It's really fucking hard! Life dictates its commitments that are hard, but a fitness commitment? That's something most of us can do without.
I had the chance to speak with Paul Kriegler, RD and assistant program manager at Life Time Fitness. He came up with the idea of Commitment Day in a very clever way. This is a nationwide movement to take personal responsibility for our own health, education and finances -- and demonstrate that commitment by participating in a nationwide 5K event every Jan. 1.
As he was watching people he knew, and those he didn't, make failed resolutions to get healthy and the health of Americans get worse and worse, he was inspired to take action. In Kriegler's words he states:
"Personal responsibility is what makes America so great. I wanted to reignite that commitment for America to take personal responsibility to give back and create a healthier planet for our children and us starting on Jan. 1."
Karim Orange: What are the top 5 wellness areas you feel people try to commit to for improvement in the new year?
Paul Kriegler: They are usually: 1) losing weight, 2) exercising more regularly, 3) eating better foods, 4) improving overall fitness, 5) getting more sleep.
K.O.: What are some tips to help people keep their commitments?
P.K.: 1: Focus on making small, realistic commitments to goals you can achieve along the way.
2: Jumpstart your commitment in a healthy way. Demonstrate that commitment by kicking off the new year with an activity that will help you reach your goals.
3: Resolve to take daily action. Ditch the grand plans, for simple everyday solutions. Add one new healthy food to your diet one day, and five extra minutes of cardio another day. This process will equal 365 days of tiny battles won. Chances are, you'll stay motivated and even find room to do more than the minimal effort you'd envisioned.
4: Eat well to live well. Examine your eating patterns, and you will likely see where moderation can work for you and where it can't.
5: Get a wellness buddy or join a community. Find a group or partner for the journey that makes you accountable. This approach is known to make exercise habits and healthier eating reachable. It also makes the process more enjoyable and more fun with the shared intentions.
So what is my fitness commitment for the new year? I will be training for a triathlon and committing to everything that goes along with it. I will also be doing something fitness focused on New Year's Eve and New Year's Day. On New Year's Eve, I will be participating in the NYRR Midnight Run. I will also take part in Life Time's Commitment Day Event on New Year's Day. Stay tuned.
"If you want to make the most out of your life, you must make a commitment to success rather than just making a New Year's resolution for change." Larry Miller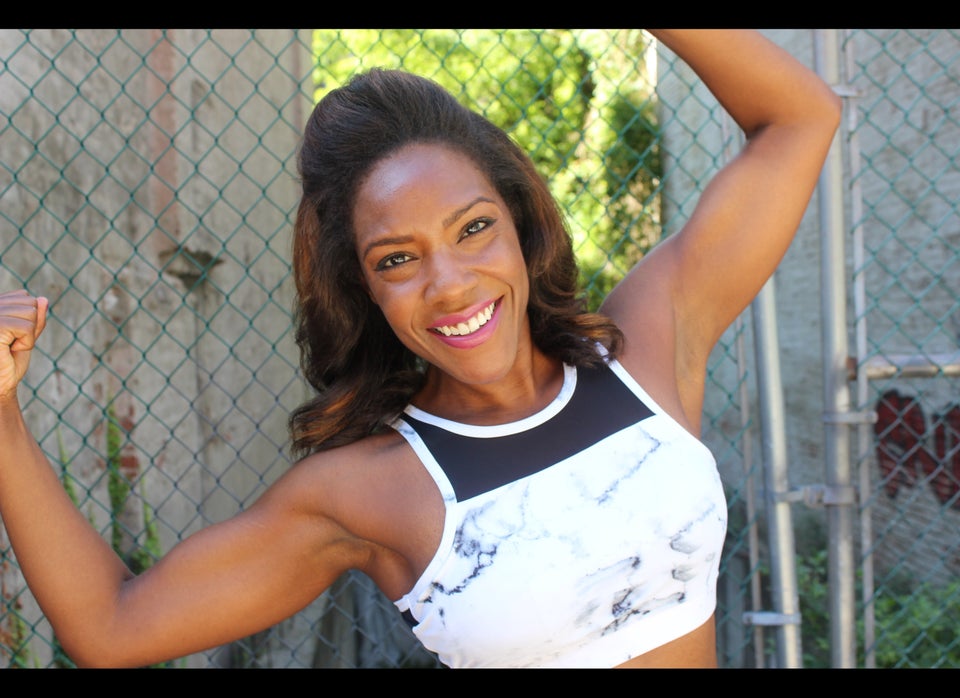 Fitness Aficionados Share Their Commitments