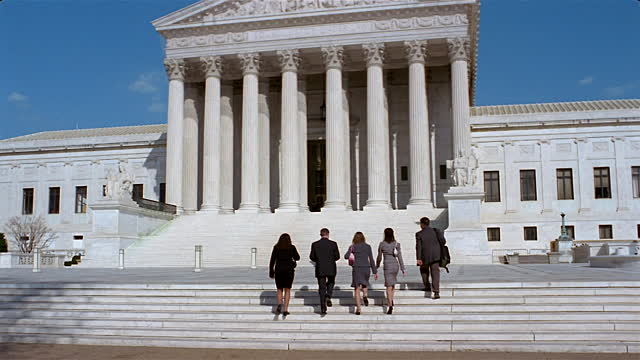 I will never forget the day I graduated law school. I had all of these dreams and goals I wanted to achieve in getting my first job and my six-figure salary that awaited me. After all, I had invested a hefty penny in a legal education from a top 100 law school that was going to pay off in huge returns within just a few years. I was going to buy an apartment with an ocean view in Miami, trade in my 1994 Mazda 626 for a better car as soon as I got my sign-on bonus, and pay off my loans within the first 10 years of practicing. All of the things that I glorified, and the things the profession glorified, were coming my way.
Then I woke up from the dream. I spent 14+ hours a day at a desk never coming up for air. Within a few years into the practice of law, I knew it was not the end-all-be-all for me. I dreaded the billable hours. I resented having to divide everything I did into .10 increments like my life depended on it. I would find myself pondering at 2 a.m. new creative ways to be better at billing my hours to adequately capture my time. I jumped from firm to firm trying to find a better work environment, a better salary, and a better quality of life. Those three things together didn't exist for me. There were so many things about being a lawyer that I liked (writing memorandums of law, taking depositions, arguing in court), but there were more things about it that I didn't like. I realized I could take my love for writing, love for public speaking, and channel that passion into other avenues.
One thing I did know was that I wanted out, but I felt incredibly trapped by the dark cloud of student loan payments lingering over my head. I would often fantasize about quitting law and becoming a writer in New York City. My dreams of being Carrie Bradshaw were crushed when I received a call from my lender about the need for increasing my student loan payments a month. Hello, reality check.
It wasn't until 11 years later after I began practicing law that I had the courage to follow my heart and take my brain with me. My bar license would always remain active, and would be available to use when I needed it (especially in drafting contracts, terms of service, and other valuable business documents). However, I had far greater things that I wanted to achieve that didn't involve being a practicing attorney.
You see, for years I had been building upon this dream of mine as a writer, and finally I mustered up the courage and finally pulled the trigger.
Within a month of leaving law, I was published everywhere, clients were on waiting lists, and the spark continued. The Writing Guru, my venture, became a top-notch resume and career coaching business that was focused on helping executives find their career happiness. It was all achieved through the power of leveraging my law degree, my background as a college writing professor, and my own story of career unhappiness that drove me to want to help others find theirs. Within an even shorter period of time, I became a Forbes Career Coach and garnered recognition as the #1 resume expert which featured how my legal background became my greatest tool for crafting highly targeted career documents.
I stress to all of my clients that your career growth and elevator pitch is all based on how well you leverage your skills. For most lawyers, it appears to be a tough thing to do outside of the practice of law. However, it really isn't and I am here to tell you why.
Here's the harsh reality: law school doesn't guarantee you a job after graduation. That "Big Law" life that's often glorified is really a nightmare for most young lawyers and let's be clear that so few lawyers get to attain that life. With an increase in unemployment for new law grads, the profession has taken a dive, and law school admissions have decreased dramatically. In fact, as U.S. News and World Report stated, law grads from the 2015 class had fewer private practice jobs than any graduating class in almost two decades.
Rather than stressing over not being able to get a job as a lawyer, or awakening to the idea that you despise being a practicing lawyer, I want to tell you that yes, there actually is life after law!
Your Law Degree Is Invaluable To the Business World
I hope you read that loud and clear: Your law degree is invaluable to the business world. Leaving law for a business consulting role, corporate compliance role, or even a corporate social responsibility role is something I see daily in my "recovering attorney" clients. I call them recovering attorneys because they have been ingrained to think that there is nothing else they can do besides the practice of law, and they are now recovering from that false belief.
Other career considerations include journalism, public interest, government and politics, academia, and finance. I know what you are thinking: how do I break into those careers? My simple answer: leverage your law degree, and the skills you have that parallel those alternative careers.
Perhaps you want to go into HR consulting, but you don't have experience in it. Consider enrolling in a certificate program that you can do online to build upon in your resume to show your commitment to learning and growing in the field. Look to the courses you took in law school that are relevant to the field. Perhaps that Mediation and Conflict Resolution course you took had major impact and influence on you. Consider the practical applications you encountered daily in training new associates and handling hiring and terminating staff.
Also, take it a step further and think about the skills you have garnered in your legal career. Lawyers are trained to think totally differently. We are trained to solve problems, analyze situations, see both sides of a story, and make compelling arguments for both. Our research skills are unparalleled. Our public speaking skills are incredible. We think fast on our feet, and we process information even more quickly. Taking a deposition, going to court, giving an opening statement at a trial, and conducting an evidentiary hearing are key skills that can transcend into other business roles.
Expert Tip: Take your resume and make sure to include the "JD" after your name. Pitch your law degree and the skills you have acquired from being a practicing attorney and the relevant CLE courses/additional trainings you have undertaken in recent years. Think about what you do day-to-day with your law degree that makes you invaluable to an organization.
While a law degree may not guarantee you a job as a practicing lawyer, it gives you powerful leverage into other professions and top-paying roles.
Don't be afraid to think outside the box, and take your briefcase with you.
Related