Tony Hoang is the founder of Advanced Modular Instruments (AMI), a scientific accessory company that provides scientists with fast and efficient digital research tools. A chemistry Ph.D. student, Tony launched his company in December and has broken the University at Albany student patent-pending record. He was named to the Albany Business Review's 2017 "40 under 40" list and is the recipient of the publication's 2017 Technology Entrepreneur Award. Learn more about Tony by reading his profile story in Bioscience Technology Magazine.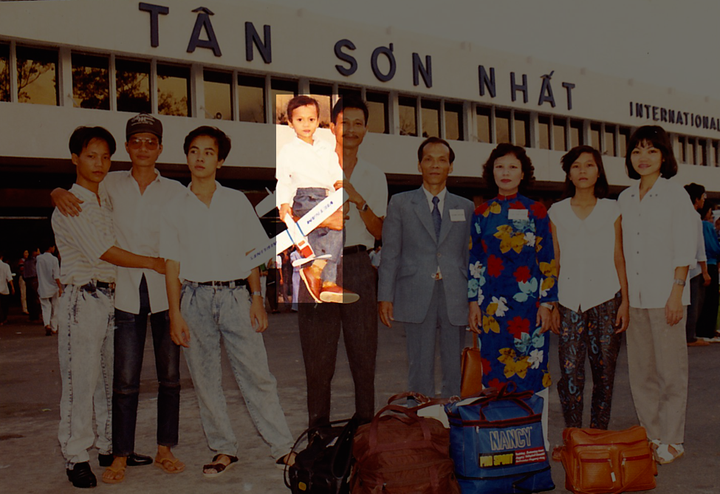 My family immigrated to the United States from Vietnam when I was only four years old. Growing up with very little, I first became interested in becoming an inventor by watching reruns of "Bill Nye the Science Guy" on PBS (Public Broadcasting Service) and fixing broken electronics that my parents would buy for me at thrift stores.
After a childhood of tinkering, I am finally able to turn my idea for a high-tech manufacturing startup into reality. While there is still work to be done, I'm currently beta-testing our product with clients, talking with investors and even had the opportunity to pitch my company at the 2016 Forbes 30 under 30 Summit in Boston.
So, how did a Vietnamese refugee become a Biotech CEO?
As I reflect on my entrepreneurial journey, I can't help but think of all the mentorship I've received along the way. Not only through Blackstone Launchpad, an innovative program that supports student entrepreneurship on campus, but also through resources and faculty researchers at the RNA Institute and the entrepreneurial environment I've found on University at Albany's campus.
With that in mind, there are also plenty of self-motivating factors that have helped me reach my goal. I want my story to be an example for other students who may have a great idea, but feel they lack the resources around them to succeed.
Here are a few tips to remember:
1. Don't let poverty stop you
My family came to the United States as refugees after the Vietnam War. While in Vietnam, my dad served as a captain in the South Vietnamese Army and was taken as a prisoner of war (POW). Once he was released from the POW camp, we left Vietnam with nothing in search for a new life in America. My family survived on welfare and I remember as a child waiting in line to exchange food stamps for powdered milk.
My parents always stressed that getting an education would propel me through life so I studied on days when other kids were out playing. I was the first person in my family to graduate with a bachelor's degree.
My desire to learn didn't stop there. I'm currently finishing my Ph.D. degree in chemistry, and have broken University at Albany's student patent-pending record and run my own biotech startup. I've accomplished this not just because I love science but also because I wanted to show the next generation of Hoangs that they can become whatever they want if they work hard and focus. My family's background and resiliency is the motivation for me to succeed.
2. Identify Hidden Opportunities to Learn New Skills:
I grew up in poverty and that meant my family would allocate the little amount of money we earned into putting food on the table. If we had to buy anything that wasn't food, it was always second-hand, never new. ­­
My parents would buy all of our things from Goodwill (rarely in working condition). I developed a knack for repairing broken electronics we brought home not because I liked to fix them but because I wanted my family to feel like we had the same things that our neighbors had.
It was these skills that helped me learn how to build scientific instruments that I'm patenting through AMI. They've given me a strategic advantage in my entrepreneurial career, and didn't cost anything growing up.
3. Pursue your Childhood Dreams:
I remembered as a child, we didn't have disposable income like a lot of our neighbors did so cable television wasn't a choice. My dad would drive me to the local library every day and I would spend hours reading books on science and technology. PBS and a worn down library card were not only my sources of entertainment, but also an inspiration as I had dreams of someday becoming a scientist.
Now, not only am I finishing my Ph.D. degree, but I am also the founder of a biotechnology company.
What I've realized is that even will all the resources in the world, it's your own willingness to succeed and self-drive that's going to make the difference. Be an individual. Be confident. Be unconventional.
As Albert Einstein once said, "The one who follows the crowd will usually go no further than the crowd. Those who walk alone are likely to find themselves in places no one has ever been before."
Follow the latest updates from Blackstone LaunchPad and the Blackstone Entrepreneurship Initiative on Twitter: www.twitter.com/BlackstoneEI
Popular in the Community