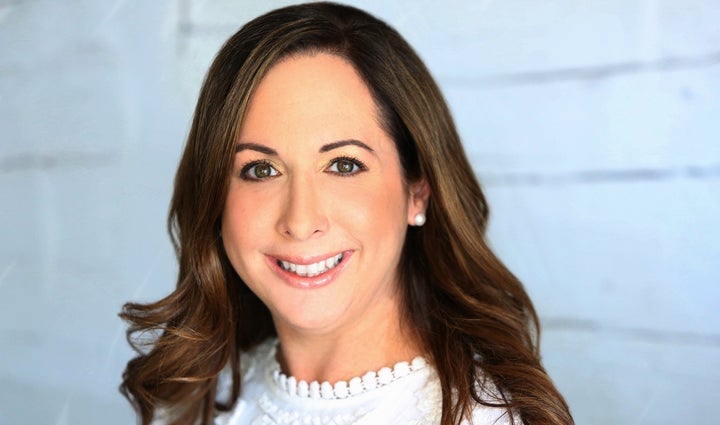 As Barbara Corcoran has famously said: "All the best things that happened to me happened after I was rejected. I knew the power of getting past no."
And if anyone is familiar with Barbara's sentiment, it's Alycia Kaback, CEO at VIP IGNITE, a New York City-based personalized networking and assistance service for people trying to make inroads in the entertainment industry, whether it be film, theatre, music, modelling or dance.
Alycia started her business in 2007 and is very passionate about her work. But a couple of years ago in New York in her apartment, she had Bell's Palsy. She was not able to enunciate anything.
"I remember that I didn't go home and went to go to an emergency room to put an eye patch and then went straight to my office," she says. "Doctors were telling me to have rest, but I was still thinking about who will take care about my business, who will take the responsibility, who will go to the office and things like that."
"What if I didn't get any customers after all this work?" she says, recalling her struggling days.
Her father was a lawyer, but she never asked for any help from him -- though she was rejected many times when she started her business.
"When we started this business, it was really hard to get legit people to back our brand," she says. "I couldn't get the calls done, people would hang up on me. When you own your business you have to give up your personal life, but I did not give up, I spent money to go to different places to visit and meet people in person."
When one way is not working you have to make sure there is another way around -- that is one of Alycia's motto's and keys to success.
So if you've ever felt unsure of what to do with your life, Alycia can relate when she had hit rock-bottom. If you're serious about making the most out of your life and you're ready to become the "rock star next door" then go get up and work because laziness is not an option.
There are many people who have dreams to get into acting, modelling or in music. Here are Alycia's three key proactive approaches to build great relationships -- the same she used to build herself up from someone with no connections and just a dream to becoming one of the entertainment industry's lead power connectors at VIP IGNITE.
Alan Watts once said: "Waking up to who you are requires letting go of who you imagine yourself to be."
So many people think entitlement is right -- but entitlement is a bad word, Alycia says. To her, the best advice is being yourself. When you are in a face-to-face conversation, your resume holds no value -- it's all about being yourself.
"People ask me how do you do that," she says. "I just network and talk to people and they ask me to help them because of my energy and charisma -- this is who I am. When I meet people face to face, they get easily convinced because of these two factors. My job is to make and to respect the relationships and honour my friendships by being myself."
Our true self is who we really are when we let go of all of the stories, labels, and judgements that we have placed upon ourselves, shes says. It is who we naturally are without the masks and pretentiousness. How do any of these things help you to just be yourself? Because they help you to be in alignment with your true nature.
"When we first started our business, we didn't have any celebrity backing or a website or any kind of support from the industry experts," Alycia says. "Everybody thinks that their break is around the corner -- and they don't need assistance. I have worked in a bar as a waitress. I was scared of public speaking, and I started doing jobs as a waitress, talking to people -- finding clients required clear mindset."
Having been through all of this Alycia made up her own mind: When you make a clear, unequivocal decision that you are going to take complete control over your mind, that is your first win.
"I believe in energy, I feel it is the key," she says. "When you go into the field to meet people you really have to make legitimate relationships. If you're fueled with energy -- confidence will connect you with people.
Alycia is so disciplined and passionate about her work that she is always the first person to enter the office. She doesn't throw her work at her employees. Even when she didn't have a huge network, she used the same amount of energy regardless of the fact that no one was watching her.
"It's my responsibility, my business, my passion to help as many people as possible, make their dreams come true, and for the fulfilment of all this, energy is very important to thrive any business," Alycia says.
In this digital era of social-media networking, Alycia cannot stress enough the importance of face-to-face communication.
"Wittiness is what is think is my speciality, and I create the right place and the right destination for people." she says. "People can search online for pictures and classes of the correct people they want to connect to, but they never get the opportunity to meet them face to face."
Some business owners still thrive at face-to-face events rather than social-media crowd-sourcing -- as they should, according to Alycia.
"Somebody can be really attractive on their resume or on websites, but when people meet face to face, then it really makes real sense," she says. "Body language speaks -- that's where you actually are legitimate."
A lot of people spend a lot of money on marketing material and classes -- but they still are not being marketed correctly. They have well-designed websites, and yet -- people don't even know them. In that case, according to Alycia, nothing matters until you meet the real people, do networking, and market the product.
"The hardest part is that a lot of people who aren't in this business give advice," Alycia says. "People ask me if this business provides any kind of guarantees -- but the bottom line is that there is no guarantee in life. I have a network where people are ready to pick the right people. That's why they have a criteria and procedure through interviews and check whether they have the calibre, the right talent and the required personality to drive and maintain these types of relationships or not. That's what I'm striving for at VIP IGNITE -- to provide a face-to-face interaction, to have people really experience the industry."
VIP IGNITE opens the universe to models, actors and musicians. See their website for upcoming events in NYC and Hollywood.
Related
Popular in the Community