The art of Craigslist, and why you should never pay face value for a ticket again.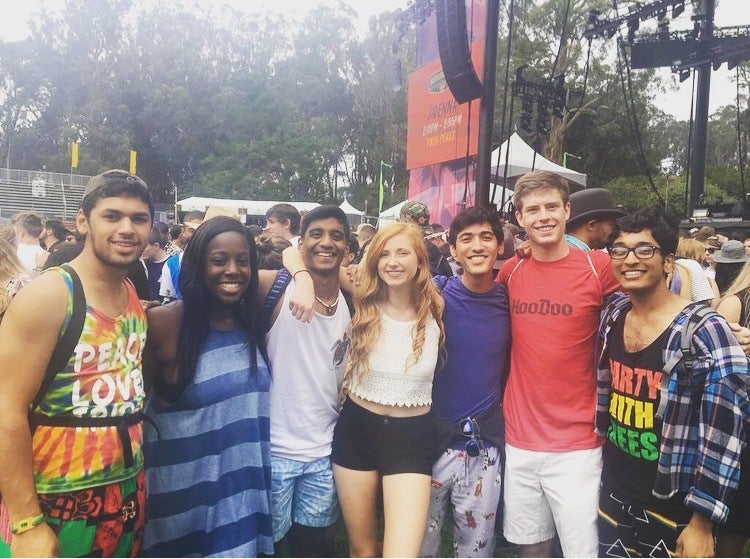 The Backstory
Chance the Rapper. Lana Del Rey. Major Lazer. J. Cole. Zedd. The Muppets. 
As I scrolled through the lineup a few weeks before Outside Lands 2016, my heart begged me to buy tickets, but my wallet begged me to stop dreaming. With a completely sold out show, tickets for the three day event were comparable to a flight from California to my home in NY ― far beyond the budget of any broke college student: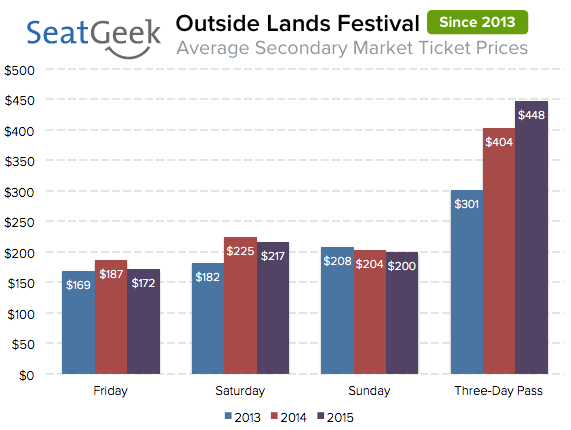 While the prices were high, I was initially unfazed. I scoured the market, rotating between Ticketmaster, Stubhub, and Seatgeek. When I felt ready to give up, I played the Rocky Balboa soundtrack to keep myself in the perpetual state of music-festival hype. Unfortunately, my efforts were to no avail; ticket prices only seemed to rise by the day, and my ambitions to see Lana live slowly dwindled. 
The Hustle
After I had all but resigned to a weekend of solitude and watching paint dry, my close friend dropped me a crucial hint that would change everything:
Check Craigslist a few days before the event.
Now, I've always been skeptical of Craigslist, and rightfully so. It is difficult to verify whether tickets are counterfeit, and for all we know, a criminal might be trying to sell you a ticket. As the festival approached, however, I could not resist, thus I devised a set of rules to ensure that I wouldn't get scammed:
1) Always ask for proof of purchase. Usually, this comes in the form of an email verifying that the seller has indeed bought their tickets.
2) Always ask for the seller's full name, and do some casual internet stalking to make sure he/she is legit.
With these guidelines guiding me, I bought two 3 day passes at $250 the day before Outside Lands ― far below StubHub prices and face value. 
But, how did you go for free?
As I searched through Craigslist during the course of Outside Lands, I came up with one simple theory ― and really the only important thing to take away from this article:
Sellers, in an effort to get rid of their ticket in time, will most likely sell low the night before the festival (hence, my cheap $250 purchase). Buyers, on the other hand, will do anything they can last-minute to see their favorite artists, and will buy high the day of the festival. 
Now, this theory is by no means deterministic, but in many cases holds true. Check out my transactions over the course of these three days, and you'll begin to see what I mean:
Thursday, 6 PM: Bought two tickets, $250 each

Thursday, 2AM: Afraid of losing money, sold one full 3-day pass, $275 (amateur mistake - fell for my own theory)

Saturday, 9AM: Sold one day of my 3-day pass, $200

Sunday, 9AM: Sold last day of my 3-day pass, $250

Sunday, 12PM: Bought one day pass, $80
As evidenced, there are exceptions to this philosophy, mainly seen by my purchase on Sunday. However, with it being the last day of a 3-day festival, you will often find tired music-lovers who will forgo their tickets for close to nothing. 
Hey man, is this legal?
If you are like me and have moral qualms about the legal ramifications of hustling on Craigslist, have no fear: ticket reselling, at least online, is completely legal in San Francisco, and pretty much most of the United States. If you are selling it below initial face value like I did, then it's legal everywhere. 
 Essentially, I ended up paying nothing for the festival, all while experiencing the two best days of the event.
Calling all HuffPost superfans!
Sign up for membership to become a founding member and help shape HuffPost's next chapter
This post was published on the now-closed HuffPost Contributor platform. Contributors control their own work and posted freely to our site. If you need to flag this entry as abusive,
send us an email
.