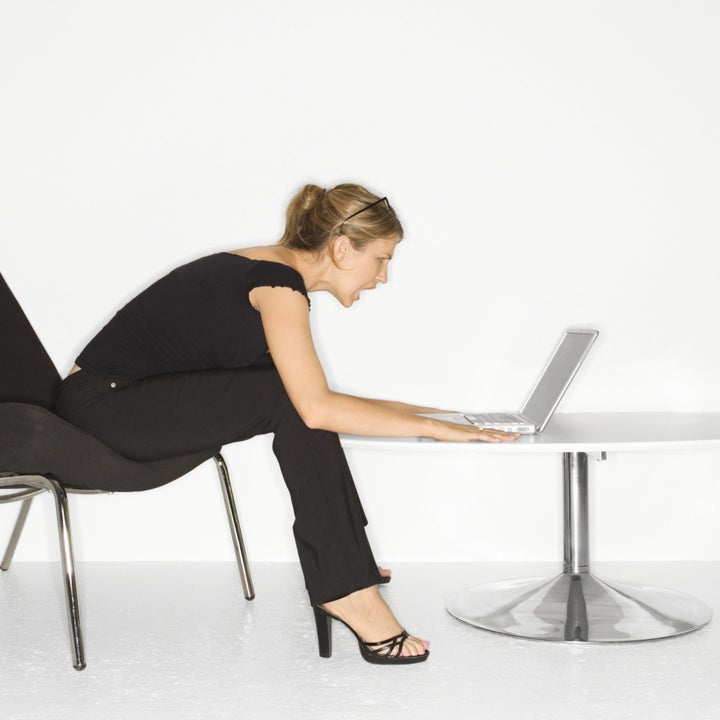 My husband and I rarely have huge arguments. We used to be much more fiery when we first got together. However, when we do have a good old "barny" I always find that he is much better at it than me. Maybe because I grew up with parents who rarely argued in front of us. Of course they did every now and again, but generally they were a solid team. My father's philosophy was to stick up for my mother, whether she was right or wrong. His loyalty was admirable, even though at numerous times it was to our detriment. My parents have been together now for over 45 years and are still in love with each other.
My husband, on the other hand, grew up in a very noisy household with parents who used to raise their voices at each other and fight a lot of the time. (They are now divorced). So he is really good at arguing and has the "gift of the gab" as we say in England. I cannot match his overpowering ferocious energy at those particular times. I, on the other hand, am one of these people who when upset, doesn't get angry and am pretty good at putting my point forward, without any emotion. Although, when pushed, I'm much more likely to withdraw and have a cry!
So a few months ago, our baby Judah was turning 10 months and the question was whether we were going to vaccinate him or not. I was reticent, Oliver was not. Although I was actually open to what our pediatrician had to say, once she knew both of our positions.
We knew that this lively debate was looming, and my desire was to wait until we were with the pediatrician to have the discussion with her there to mediate the best course of action. However, the night before we were iChatting and Oli bought up the significance of the doctor's appointment and the debate began. But this time, instead of face to face, it was on iChat. It was articulate, to the point, and actually quite fun.
So here, in point form, is why when you think you are going to have one of those rare, really hot, heated arguments that is going to leave you both drained and disheveled, iChat can be an amazing solution. And just as an aside, we still had the debate with the pediatrician, Judah got vaccinated and I had a good old cry in her office!
1. You can both say what you want without the argument getting out of control.
2. It forces you to stay on the subject.
3. If one of you is better at arguing and can shout the other down, then you are on much more of an even playing field on iChat.
4. Both of you can say what you want and the other person can read the other person's perspective and there is no mistaking what you hear as you are forced to read exactly what the other person writes.
5. Any anger that you feel can be directed towards the keys and you can bash them as hard as you want, rather than being too aggressive to the other person.
6. The argument does not physically escalate and get out of control.
7. The person who has the loudest voice is not King!
8. You can much more easily see an impasse, change your tone and build a bridge.
Obviously the person who can type faster has the slight advantage and in our case it is me! So I could do four sentences to Oliver's one. At last, I had the opportunity to say more than him!
Anyway, I recommend you give it a go when you feel that things are going to get out of control or you have problems being heard in a big argument, as it really does work.
In the meantime, please come and visit my site at howhappyis.com, where you can watch my live 'Balanced Life' segments from the morning show, read more articles, get life coaching, sign in for a monthly newsletter and much more. Today on "Ask Sophie!" here on the Huffington Post (Tuesday 23rd 2pm EST/ 11am PST) I will answer all your personal relationship questions and the "Thought for the Week" is: How To Argue Respectfully. Please invite your friends, family and work associates.