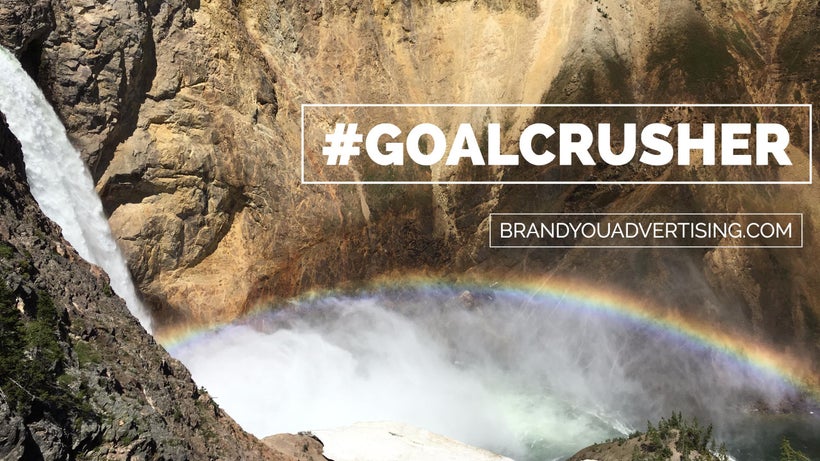 My game plan was to kick my 2016 goals' ass by the end of the year. But I surrendered to December and let the holiday madness, vacation, client deadlines, and double the amount of activities for my kids take over. My personal and professional to-dos rolled into the next day, next week, and have now spilled over into 2017.
So, I am finally attacking my list with a sense of urgency and a beaming smile!
I changed up my strategy by replacing 20 new year's resolutions with just 6 specific goals for the entire year.
To realistically accomplish this before the 2018 ball drops, each goal has been assigned a task list with corresponding date ranges. This sounds like a ton of prep work and something that only a true Type A person would take on, right?
Let me debunk the myth that you need to be a chronic planner to succeed at goal setting and crushing.
I am not a planner by nature, but to be a successful business owner I have learned to adapt a bit.
I thrive in the chaos of an impromptu brainstorming session and I'm most productive working in deadline oriented environments.
My favorite memories are based on spontaneous experiences.
I get genuinely excited over the element of surprise, and I'm one of those moms that never found out the sex of my kids until they were born.
I certainly don't fit the profile of an over-planner. New year planning however, has become especially relevant for me since I moved to a year-round flip flop wearing beach town, where it's easy to miss the change of seasons. I grew up in Philly with four distinct seasons, each of which ushered in their own signs to announce their arrival.
Without these built-in opportunities to push the reset button throughout the year, January has become the only significant time to reflect, plan, and take action in all areas of my life.
My new and improved list has already earned a few checked boxes by limiting the number of goals and spending some time asking myself the following questions:
WHAT do I want to accomplish?
WHEN will I dedicate time to work on this?
Here are a few goals that I kicked the year off with:
For years, I turned new opportunities away due to my busy workload. I have outsourced pieces of projects on occasion, but I have never relied on my own team member to delegate tasks to…until now.
I wrote up a job description detailing exactly what I am looking for.
I posted it on local Facebook group pages, employment websites, and university alumni job boards.
I found several qualified candidates in my own backyard, (the strongest resume matches came from Indeed).
Now I am in the process of interviewing several people to help me manage and grow my business.
Timing - I have given myself until the end of January to hire someone.
This task was on my previous list for a while, and it was one that I put off until now. I moved 9 times so far as an adult, never living in one house or apartment for more than 4 years. My car, however, has been my home for a decade, filled with so many cherished memories of my 9 and 10-year-old daughters growing up through every stage of life.
I did some online car searches and market research among friends to focus on the right car that suits my needs.
After test driving a few different options, I concluded that no other car was the right fit.
After an emotional goodbye, I ended up buying the exact same car…but 10 years newer.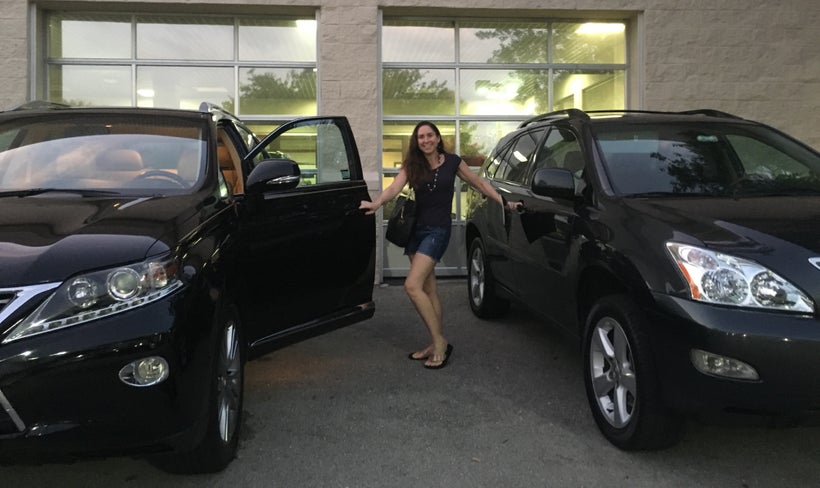 3) Implement new growth strategy
To optimize my time and guarantee a stronger ROI, I am eliminating project work from my services and only taking on new accounts that have on-going marketing needs. The commitment required to learn about a company, their industry, and their competitive environment for a short-term project is not the best use of my time. Working on my retainer accounts allow me to become part of the company team, and these strategic partnerships have proven to be a better fit for my skill set.
I informed my existing project based clients that I will finish up any existing project work but will no longer be available on an as-needed basis.
To avoid leaving a client helpless, I put together a referral list of other marketing professionals that work on project based assignments, broken out by area of specialty.
Now I can focus my new business efforts on finding additional long-term partnerships with clients that are seeking on-going marketing support.
I will finalize my last project assignment in February and I will focus on finding one new client relationship by end of Q1.
This year my strategy is to focus on only ONE goal exclusively per month.
Some may require more time, but I am dedicating a specific month to jump start each objective so that I don't get overwhelmed with too many, and end up accomplishing none.
Lori Axler is a Fortune 500 marketing executive turned entrepreneur, helping business owners and entrepreneurs launch and grow their brands. Connect with her at Brand You and on her group page, Entrepreneur Essentials.
Calling all HuffPost superfans!
Sign up for membership to become a founding member and help shape HuffPost's next chapter
This post was published on the now-closed HuffPost Contributor platform. Contributors control their own work and posted freely to our site. If you need to flag this entry as abusive,
send us an email
.