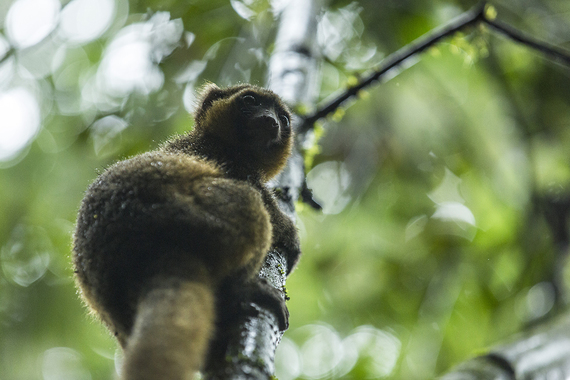 Mike is in Madagascar as part of CrowdRise's 24-Hour Impact Project. He has 24-hours to raise $10,000 to help save the Greater Bamboo Lemur. This is his story.
In sixth grade science class, I wrote a report on Madagascar. To me it was a mystical island: its forests full of incredible and strange creatures. I learned that 90% of its animals are endemic, meaning they only live in Madagascar. It was like an exclusive club for wildlife. I hung a flag of Madagascar on my ceiling and promised myself that someday I would make it to this incredible place.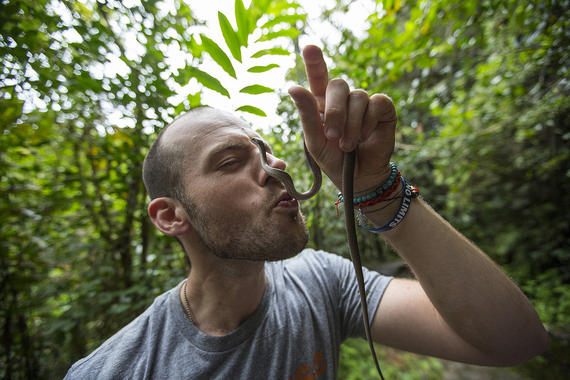 At university, I majored in biology and, after graduating, I began visiting far away places in the world and fell into my career as a travel videographer. After visiting 45+ countries, I still held onto my dream as a 12-year old boy to someday get to Madagascar.
I began to hear of the fading sparkle of the country I loved: erosion, deforestation, over population - threats of a growing world. I learned of one particular animal in Madagascar, a rare species of lemur called the Greater Bamboo Lemur, which is dangerously near extinction -- and a group of people with an idea of how to help them.
I decided to head to Madagascar to learn more and see how I could help as a part of CrowdRise's 24 Hour Impact Project, a CrowdRise initiative that gives people who are passionate about making an impact the ability to drive real change in just 24 hours. So here I am in Madagascar, about to undertake a massive challenge: to save a whole community of lemurs.
Lemurs are the poster children of Madagascar. Of all the animals with backbones living on this planet, lemurs are the family closest to extinction.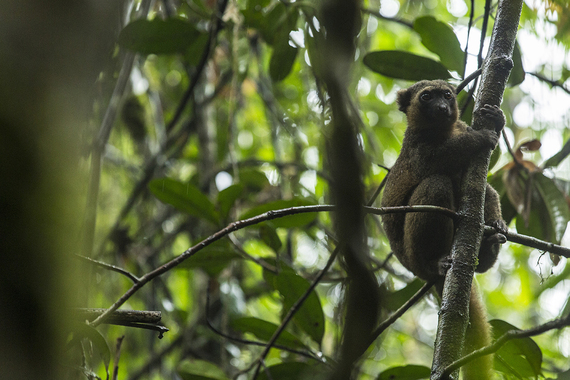 The Greater Bamboo Lemur, was thought to be extinct until 1986 when American scientist, Dr. Patricia Wright, discovered it living deep within the jungles of central eastern Madagascar. Since then, Dr. Wright has been working tirelessly to help preserve this population.
Today, the Greater Bamboo Lemur is still teetering on the edge. Only 500 are left on earth. With such a small population, the loss of just one would be a tragedy. Over 80% of Madagascar's forests have been cut down in the past 40 years. At this rate, it won't be long until lemurs are gone from this planet forever. Scientists are giving them 20 years if we don't change things today.
Currently only two Greater Bamboo Lemurs live in a protected environment on Madagascar. They are safe within the boundaries of the Ranomafana National Park. The pair are father and daughter and will not breed. There is, however, a group of 100 Greater Bamboo Lemurs living in a small patch of forest outside of the park. This population is healthy, but have resorted in crop raiding for food. The forest will soon be cut down, and farmers will resort to hunting to protect their crops and support their families.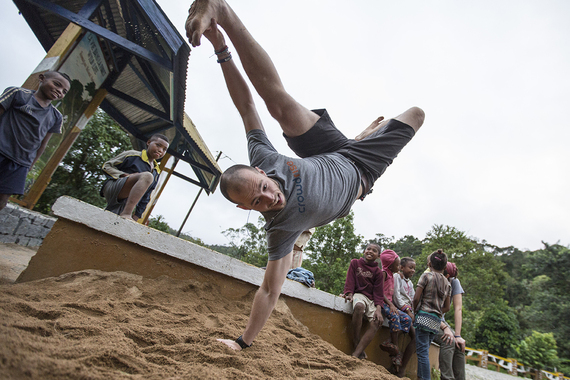 My CrowdRise 24-Hour Impact Project is an effort to reunite these two populations inside the safety of Ranomafana National Park. In order to do so, I need to raise $10,000 to build a strip of bamboo forest to connect this large population of lemurs to Ranomafana National Park. This cost includes buying seedlings and labor, ensuring the cooperation from the locals, radio trackers, GPS devices, and employing scientists to ensure that the species will flourish once relocated.
I'm incredibly honored to be here, and am absolutely floored by the idea that, if we can raise just $10,000 through small donations, an entire species can be saved. This is one small step in a big race, but that's exactly how races are won. With small steps like this.

Donate to support Mike's 24-Hour Impact Project on CrowdRise and help us save one of the most endangered species in the world.
Photos and video: Ryan Doyle, Video Vision 360
Related
Popular in the Community