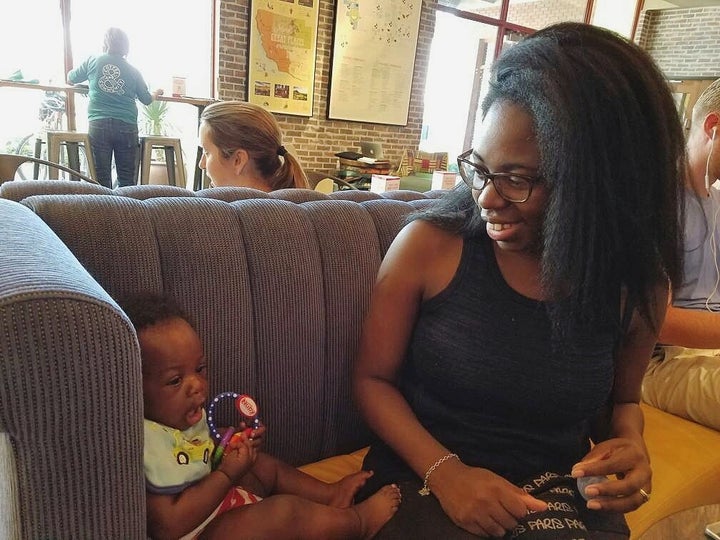 Calling all my working mamas!
How in the world do you do it? Especially if you have a 9-5 job. I work from home and thought it would be just fine with an infant and toddler. Haha. Forgive me for underestimating how much work it would be. It is really hard. At least I don't have a job that requires me to clock in and out and sit at a desk for certain hours. Don't get me wrong, I still have to work 40+ a week, but I get to make my own schedule. If it was not for the flexibility, I would not be able to work from home. Because quite frankly, I basically have an evening shift work-from-home job.
Many people have a misconception about what it is like to work from home with kids.
They think it's all paradise. OK, yes, I get to work in my pj's and yoga pants on most days, but, as I said before on my Instagram, most of the time I get my work done when the kids go to bed at night. It is impossible for me to do anything during the day, but it is still possible to work from home if you do not mind working in the evenings. My days are spent taking care of my little guy (on the days older brother is at school) and doing occasional chores. If I need to meet up with friends or colleagues for coffee, he tags along.
So... how in the world am I a stay-at-home mom with a full-time job?
Actually... I hear it's called a WAHM (Work-At-Home Mom)! Recently though, my husband and I have made an arrangement for me to work 5pm to about 9ish. I lock myself in my office to work and he takes care of the kids. Some days I don't actually start until closer to 8:00 p.m. and work until midnight or 1:00 a.m. I usually take a break to help with the kids' nighttime routine. Some days I have more work. Some days I hardly have any when I'm all caught up. What I don't like about that schedule is that I am missing out on quality time with him and the kids. So I try to make sure that I have absolutely no work to do on the weekends so I can spend time with hubby. My toddler goes to preschool three days a week, so at least that gives me some quiet time to respond to emails or do quick chores while the baby naps.
The thing is, I underestimated how much work baby #2 would be. Sounds wrong but it is so true. My first was very quiet. Yes, he cried when hungry or sleepy, but for the most part, he was very easy going and could entertain himself easily. Now baby #2 is very different. Thus, the reason why I can not do a single thing until hubby gets home.
I never used to be a night owl. But now I am mostly productive in the evening. I suppose we are testing the waters, but I would be lying to you if I said it was easy.
Sometimes, we, mothers, have the pressure to keep it all together and make sure that everything is perfect. We feel the need to be the perfect wife and the perfect mother. If not, then we are failing. We easily compare ourselves to so and so who seems to have it all together. Little do we know that so and so is also struggling with the same challenges.
Everything will not always be perfect, and that's okay.
Some nights the dishes will remain in the sink, and the floors won't be shiny. Some days you'll have to order take out and take a shower late at night. That is the reality of it. To all my working mamas, as long as you are doing your best, do not give in to the pressure of having to be perfect all the time.
Some of you wonder how in the world do I still find time to write and blog? I suppose this is my escape. Blogging keeps me sane. It gives me a place to escape to for just a little while.
I am a wife, mother, believer, blogger & writer living in Arizona. Lover of coffee, books, Pilates, and all things home/decor. I love to share my thoughts, to inspire women, and to capture beautiful moments with my camera. I blog and document my days on my Lifestyle Blog: Chez Debz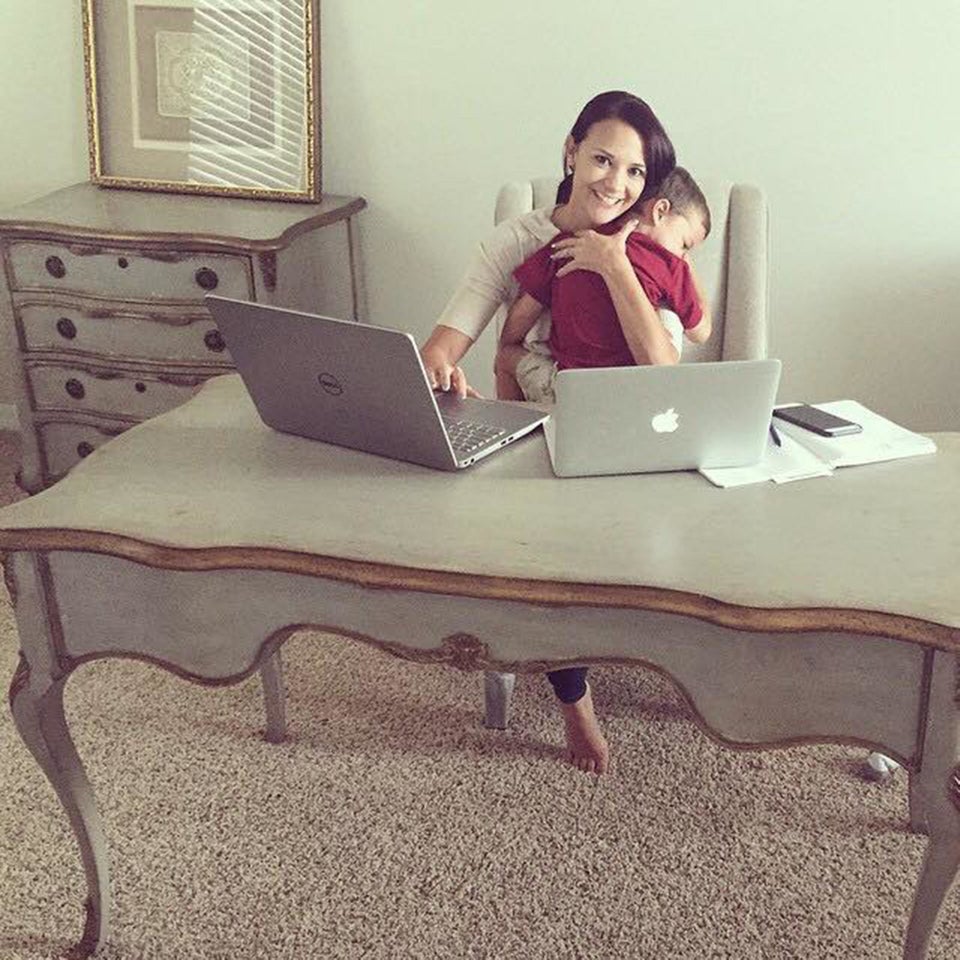 What It Looks Like To Be A Working Parent