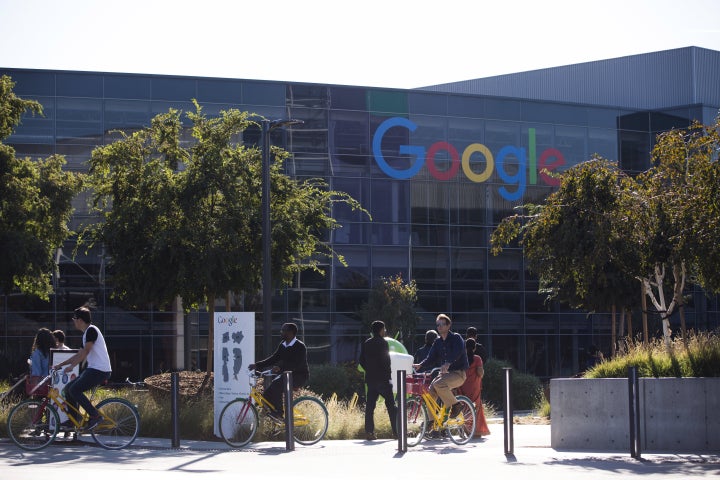 Last month, Google announced that its philanthropic arm, Google.org, will donate $50 million to efforts focused on opening pathways to good jobs and careers for Americans who are increasingly shut out of the tech-driven workforce. These funds will go to organizations whose missions range from innovating the way employers connect with skilled job seekers, to studying the efficacy of youth training programs, to providing financial flexibility to low-wage workers. As the debate about automation, technology and the future of work rages on ― and with 5.8 million jobs open in the United States, including 700,000 in Information Technology professions alone ― this announcement is timely and important.
Hopefully Google.org's donation will catalyze other foundations to step up. But for the United States to achieve the promise of a future workforce as broad and inclusive as it can be, this effort must include companies with a profit motive alongside organizations with a social cause. In other words, the "dot-orgs" and "dot-coms" need to join forces.
The reason for this is straightforward. While it's critically important that people have the opportunity to learn new skills and find jobs that match them, closing the skills gap is only half the equation. The other half is training companies to hire people based on those skills, rather than resumé. Right now, there is a cognitive dissonance within many companies: on the one hand, they are struggling to fill open tech positions and competing with other companies for what seems to be a too-small pool of qualified applicants; but on the other hand, their hiring processes are set up to filter out candidates that don't meet a certain rigid profile for a given job – a profile that is often outdated and out of touch in today's educational landscape and workforce. For example, many human resources departments simply filter out engineers who do not have a bachelor's degree, which makes it impossible for those who have a coding boot camp certificate – and are fully prepared to handle the workload of an entry-level position – to be considered for that role. The sooner we change the hiring mindset, the sooner we can build an economy that lifts up rather than leaves behind.
The guiding creed behind skills-based hiring is "if you can do the job, you should get the job." Whether you learned web design by maintaining your church's website, or you learned to code in the army reserve, or you graduated with a degree in computer science from a top-tier four-year college, equal skills should mean equal opportunity. And what's exciting is that following this approach is win-win. It broadens access to our economy and promotes social justice. And, at the same time, companies that tap into this pool of applicants who took less-traditional paths to build their skills find that they have uncovered a significant competitive advantage, especially in markets where the cost of the most sought-after tech hires is constantly escalating.
Opportunity@Work and other organizations such as Skillful, Innovate + Educate, Year Up, and Hope Street Group are finding ways at the grassroots level to surmount the obstacles that have led us to put more emphasis on rough proxies for skills (like degrees) rather than skills themselves. For example, the skills-based economy needs a way for job seekers to prove their abilities to potential employers. That's why we built the validated hiring website, techhire.careers, where candidates can take assessments to prove their skills, and companies can hire individuals with confidence. The skills-based economy also needs local ecosystems where job seekers, training providers and employers work together to match training for in-demand careers with motivated individuals and skilled job-seekers with open positions. This is the inspiration behind our TechHire initiative, which builds these grassroots connections.
TechHire has been a contributor to one of the more remarkable tech revivals in the country in recent years. Under the leadership of Governor Gina Raimondo and other leaders in the public, private, and nonprofit sectors, Rhode Island has seen its tech sector boom. Time Money listed Providence as one of the top 20 hottest cities for tech jobs in June, and over April and May the Rhode Island economy added nearly 1,000 tech jobs. As more companies have sought to expand in Rhode Island, TechHire has been a partner on the ground, connecting them with an untapped source of high-quality tech talent. Building skills-based hiring ecosystems like TechHire will be central to reproducing this success.
That's why our next step must be to dramatically scale up this proven concept. That will require innovative companies large and small, from Google to your neighborhood print shop, to commit to skills-based hiring. Only then can our economy grow sustainably and inclusively, welcoming more capable Americans into the labor force and infusing the tech sector with new talent. We can do this by building a national infrastructure that connects skilled workers of all backgrounds with companies looking to hire. The way forward meets need with need.
Byron Auguste is president and co-founder of Opportunity@Work. Prior to co-founding Opportunity@Work, Auguste served in the White House as deputy assistant to the president for economic policy and deputy director of the National Economic Council.
Karan Chopra is executive vice president and co-founder at Opportunity@Work. Prior to becoming partner at Opportunity@Work, Chopra was the co-founder and director of Global Agri-Development Company (GADCO).
Related