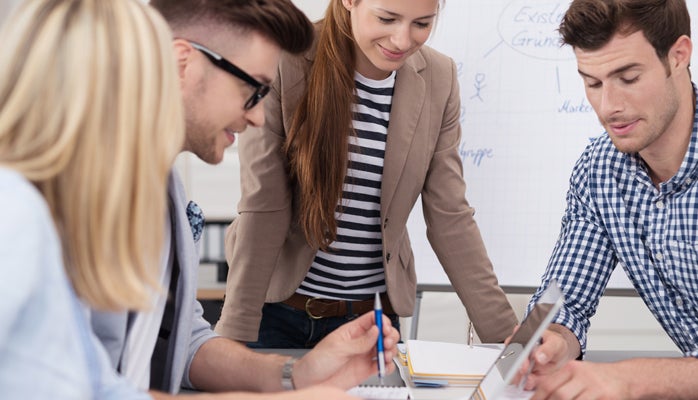 Summary: When silos rule, internal communications break down and it's difficult to present a united vision, brand and compelling message to consumers. However, some innovators are redefining cross-functional integration and alignment.
How GE is Redefining "Communications"
GE Vice President and Chief Communications Officer Deirdre Latour, noted in regards to the company's restructuring, that there is "no longer a divide between internal and external communications." Latour commented how the company has fused its total communications, "We view communications as completely boundary less. There are no internal communications and external communications." The company uses a system they call "go direct" to, as Latour notes, "build a direct communications program using data, that allows us to speak directly to [all] people and …communicate with those who care most about GE."
How Cross-Functional Alignment Is Growing Tumi
Luggage company, Tumi, has learned that "Cross-functional alignment to help the brand grow "beyond incrementality" helped boost effective customer engagement and drive growth. Following are cross-functional insights from Charlie Cole, Chief Digital Officer at Tumi,
"…it's imperative that we put all our own needs aside and focus on working together to deliver on that expectation."
"All four of us [digital, creative, merchandising and brand] work together against the same goals, and we have a mutual respect for each other's expertise, making us effective and efficient."
"It's marketing/brand's job to best understand and engage the customer from an emotional perspective. It's digital's job to continuously test and measure the impact of our engagement efforts…. I focus on how to provide the most immediate feedback on what's working and what's not so we can maximize our tactics."
"We are also able to achieve new heights due to our strong collaboration…"
Research Shows Cross Functionality Fuels Superior CX
McKinsey & Co. noted that in order to build better consumer communication brands need to fix their internal communication. Their insights indicate that brands need to "better organize and mobilize employees around consumer needs." Additionally, they note that "designing the customer experience entails…reorienting company cultures." And that, "rewiring a company to provide leading customer experience is a journey in itself…. requiring high engagement from company leaders and frontline workers alike…it takes patience and guts to train an organization to see the world through the customer's eyes and to redesign functions to create value in a customer-centric way." But here is their caution, "too many companies focus on individual interaction touchpoints…" The company noted that there is a distinct difference between a single touchpoint and a total journey, noting that "…customer satisfaction … is 73 percent more likely when journeys work well than when only touchpoints do." And that building this journey " "…must be made clear to every employee through a simple, crisp statement of intent: a shared vision and aspiration that's authentic and consistent…" And, that journeys should be, "the framework that allows a company to organize itself and mobilize employees to deliver value…" Takeaways
Communication with consumers begins with communication across departments at all levels. If there is no clear vision shared across all functional areas, then brand messaging, goals, and strategies become jumbled with no clear objectives.
When companies unite teams to work together for common goals, the collaborative results produce far stronger marketing that drives growth.
Companies need to put ego aside to continually re-evaluate and fix what is not working and adopt new interdisciplinary actions.
Pontish Yeramyan, founder and CEO of performance consulting firm Gap International, noted on the breakdown of interdepartmental communication," When.. department or function becomes the most important thing, they lose perspective of the bigger outcome." Brands need to break the cycle of tunnel vision to embrace wide-scoping, all-encompassing thinking in order to provide the type of consistent, well-rounded consumer experiences that builds relationships and thereby sales and loyalty.
Related
Popular in the Community