As social media sites constantly evolve to cater to their audiences, we notice them adopting characteristics from other sites. Twitter's hashtags have made their way to Facebook, and almost every major social media site now encourages you to check into a local place or business. Even Snapchat's new on-demand geofilter is its own way of letting your followers know where you are.
It creates a lot of noise. And if there's one thing we don't like (yet always seem to have) on social media, it's noise. But there is one site that's doing its best to avoid all the unnecessary commotion: Instagram.
With more followers than Twitter, Instagram (now owned by Facebook) allows its more than 400 million users around the world to share moments and engage with each other via pictures. Instagram seems to be the one platform that's doing everything it can to not be like its photo-posting counterpart, Twitter. It's accomplishing this with an app that's better than its counterparts in a few different ways.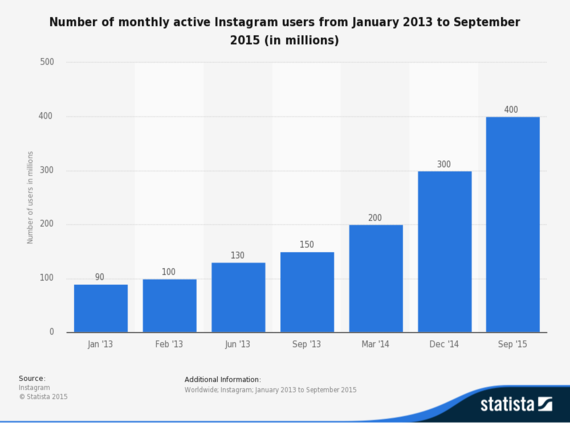 Simplicity is the most important aspect of a successful social media app. And Instagram knows what it means to keep their feed simple. By giving every user the same amount of pixels to work with, Instagram's feed looks clean and beautiful. The posting process also affects how many posts we see. Because we take our time composing each photo to make it look its best, we don't see the mass amount of cluttered updates that we do on Twitter.
Instagram is also easier to use because there's no fussing with a desktop version. Instagram started as a mobile app and, considering we still can't post photos from the desktop site, it's safe to assume they have no immediate plans to change that.
According to Anthony Carbone, founder of Wolf Millionaire, which teaches people how to build large Instagram followings and then profit from it, Instagram has been making small but significant changes to how it's users interact with their app. "They have continued to tweak the look, feel and function of our feed including trimming down the amount of words and characters shown in the caption in order to keep our feeds focused on the photo and video experience," says Carbone.
With Instagram's recent announcement that they will now be altering the feed to promote more of the content we love based on their own algorithm, you can be sure that our feed will be more focused to deliver the posts in priority from the accounts you most care about. Instagram is adament about getting this right and has publicly announced they will be taking users feedback into consideration as they roll out this new experience.
Authenticity is key on social media. Users inherently trust authentic brands more because those are the brands that engage with users. Authentic brands are more likely to respond to users' communications--whether it's a positive mention or a complaint about a product.
Social media sites (Instagram included) have adopted ways to increase authenticity, including checkmarks or badges that indicate an account has been verified. These verifications have shown to immediately increase trust among social media users.
Instagram reaches a different audience (primarily the under 35 demographic) than other social media sites, and they're doing their best to keep it that way. Lately, Instagram has been deleting spam accounts in an effort to improve authenticity and prevent fake accounts from littering the site. These spam accounts will pay for followers to boost their numbers and make other users think they're more authentic than they actually are. Instagram's own account lost more than 18 million followers in this fake account purge.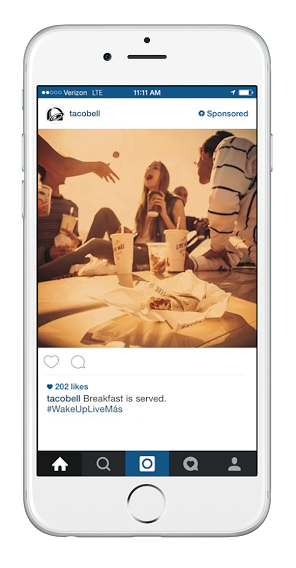 Since Facebook's acquisition of Instagram, there's been an increase in advertising (in the form of "Sponsored" posts) that the Instagram community has not been all too pleased with. But, despite that, many brands are winning the hearts of Instagram users with their beautiful, organic looking content. They understand that the Instagram community doesn't appreciate the disruptions of ordinary advertisements like those seen on Twitter, and their ads reflect that.
Although Instagram now offers paid advertising, there's still plenty of opportunities for companies to market through their own account using engaging content and, of course, hashtags. Users like the genuine vibe from the un-commercialized photos that feature the brand but look natural at the same time. Companies new to Instagram can learn a thing or two from brands that are winning the Instagram game with their clever, innovative use of branding via the app.
No matter how much social media evolves, users can expect Instagram to maintain its individuality as a social media platform. After all, that's why so many people love it. Where else can you express your creativity and show off your individuality in a truly unique way?
Popular in the Community