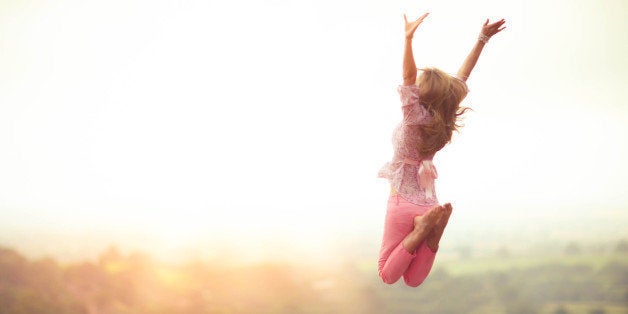 Life is a series of events, and with each event we attach a meaning. With each event we decide upon an interpretation. It is with these interpretations or attached meanings that we define who and what we are and what we can have and do. Then we go about life collecting evidence to confirm and validate these interpretations.
In truth, each event you experience doesn't affect your life. It is the interpretation of the events that shape your life. In other words, its not what happened in life that made the difference, it was what you decided about what happened that made all the difference. It was what you decided 'being hurt' or 'abandoned' said about you that affected your life. You became the 'victim' of your own interpretations, your own narrative. You became fixed in your experience and continued to feed the events with further interpretations that shaped all of your beliefs, which then compelled you to act them out even if it was detrimental to yourself and others. You gave up all of your aliveness and power to 'be right' about what you had previously decided.
It is from this realm of interpretation that your personal reality was shaped, made manifest.
It may have appeared that events in your life were distinct from each other, that you moved from one moment to another, separated by some degree of unconsciousness. From this point of view, things seemed to randomly happen to you, unfair and unjust at times, which led you to feeling more like a 'victim' because you failed to make the right distinction between you and the event. This then fostered feelings of powerlessness and anger. But it's just not true.
Now if you were to take a step back and gain some distance, you will see the totality of your life as a single flowing event. If you step back further you will see that your life is part of an immense picture, the great flowing event you call the universe. You have a right and ability to harness and experience that energy of universal flow. This harnessing can only take place from responsibility and not victimhood. This awareness alone is transformational.
When you make the distinction between the event and the interpretation of the event, you will begin to operate from awareness -- that in each moment and event is an infinite field of possible reactions and responses. You choose. And whatever choice you make will cause and direct all your future experiences.
So to view your life as one seamless event brings into focus of how important this single moment is. In this moment you have the power to transform your future. This moment is a microcosm of the whole universe, part of its ceaseless flow, its limitless potential, and as such, in this moment resides an infinite realm of possibilities.
Only in being in this moment does the power reside to declare a self designed future, no longer based on negative interpretations and the past. This is the essence of responsibility. That's why it is so important to learn to 'be in the moment' in order to experience the genius of you who you really are, to experience the infinite. No doubt there is a bigger picture out there for your life; it is up to you to master the art of the interpretation.