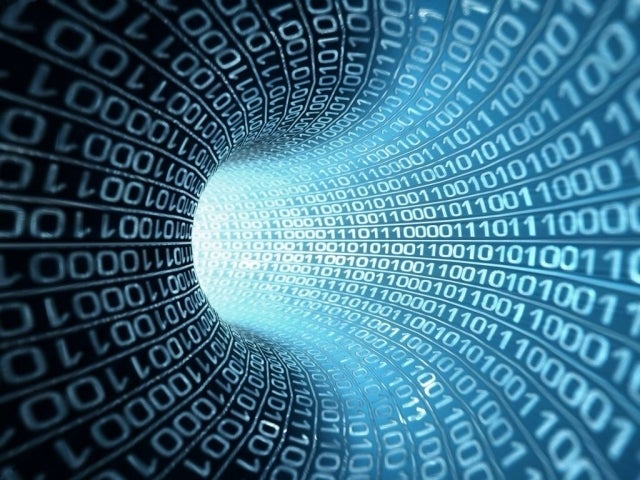 As you may have heard last week, Alexis Bortell, a 12 year-old burdened with a life-threatening epileptic condition, is challenging the U.S. Controlled Substance Act by suing Attorney General Jeff Sessions. Specifically, she is suing to change Marijuana's classification as a schedule one drug, a designation shared by opiates. Bortell, who moved with her family to Colorado in 2014 in order to take advantage of the state's legal cannabis laws, started having seizures when she was seven years old, averaging one every three days.
As a result of the move and her subsequent twice-daily CBD treatments, Alexis has not had a seizure in almost three years!
Bortell is backed in her suit by her fellow plaintiffs: six-year-old Jagger Cotte; former NFL Linebacker Marvin Washington; Iraq War veteran Jose Belen; and The Cannabis Cultural Association. However, the Bortell family is basically on its own in this fight and it must feel a bit like David going against Goliath. Challenging the federal government is no small task, especially its drug classifications, regardless of the merits of the case.
What the Bortell family needs to know, however, is that they are actually not alone. In addition to the growing number of Americans that support the medical use of marijuana, there is also a massively growing industry hard at work so that those who suffer from epilepsy, for example, can continue to receive their medicine. The production of CBD oil is skyrocketing today because of the legal cannabis industry's growing legitimacy, a trend that brings into play big industry players, big money and ultimately, the emerging industrial internet of things (IIoT).
How is IIoT Improving CBD Oil Production?
I recently attended the Marijuana Business Conference & Expo in Las Vegas, where the industrial Internet of things was on full display. Companies like Deutsch Industrial, which typically produces very large, industrial manufacturing equipment, debuted a CBD extraction machine that was epic in both it's sheer size and it's ability to greatly improve the extraction process for cannabis and hemp growers.
The Deutsch extractor is a machine full of sensors too – thousands of them – and these sensors generate key pieces of data. That's where a software platform, such as Microclimates, comes in handy. Microclimates' integrates all of the systems typically found in a large grow, captures the data from those systems and presents it to the grower in a simple, mobile dashboard. The data can then be analyzed and acted upon in real time, from the dashboard itself.
What is the business impact for growers? Case in point – during the recent solar eclipse event I camped with my family at the Wooden Shoe Tulip Farm in Woodburn, Ore., just south of Portland. The big surprise was not the drama of the eclipse (though it was amazing), but rather the hundreds of acres of hemp growing around us. Little did we know before arrival, but the Wooden Shoe is actively producing and selling CBD products from this hemp under the brand Red Barn Hemp Products.
A Deutsch industrial extractor would change this farm's growth trajectory dramatically, as it could take over (co-op) extraction duties for other grower's product, in addition to its own. Minus a Microclimates-like platform, however, the Wooden Shoe's farmer is still stuck racing around miles of farmland checking her data manually. If knew she could manage the entire farm, including the extraction process, from a smartphone, don't you think she would? I'm guessing that someday soon she will.
I bring up our experience at the Wooden Shoe because the family that owns the farm was similarly affected and motivated by cannabis, like the Bortell family. As the story goes, the Iverson family patriarch's experience using cannabis during a terminal illness convinced the family to start producing CBD-based products. They had seen the dramatic affects first-hand and became instant believers. During our stay on their farm the family openly discussing its history with cannabis during lectures about its operation in an effort to share with visitors what they now know as a truth. Cannabis works.
It is this truth that is in dispute with our federal government -- the sole reason for Bortell, et al's lawsuit – and for reasons that make little sense to those in the know. It is a truth, however, that is starting to gain credibility along with the legitimacy of the cannabis industry. As the industry grows more stories like Bortell's will come to the surface. And as funky as it sounds, IIoT and big data are powering this truth to be told in bigger numbers as the production of CBD oil ramps up and reaches more people in need of its benefits.
To Bortell I would advise that she don't fret, that she stop listening to the words of our lawmakers and mass media and start following the money. Where there's money there's business and in this case, a business that cares for people like you who can truly benefit from its existence. Here's a data point you might appreciate, from Forbes magazine:
"The Hemp Business Journal estimated that the CBD market will grow to a $2.1 billion market in consumer sales by 2020 with $450 million of those sales coming from hemp-based sources. That's a 700% increase from 2016."
You are far from alone Alexis. My father, my barber, my neighbor, the Iverson's and thousands of others who know and live the same truth every single day support your fight, along with a massively growing industry that wants to provide you better medicine.