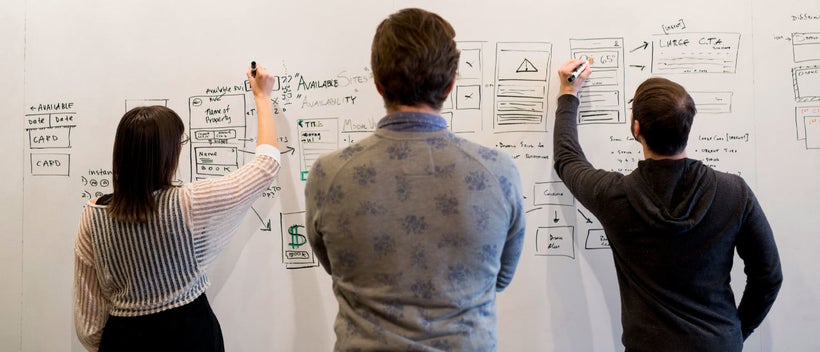 When Reid Lappin started Chicago-based Vokal in 2009, it was one of the first mobile-only agencies to enter the space.
"Every company and individual wanted an app. It was an exciting time for us and it fueled our initial growth, " said Reid. "We were focused 100% on mobile app development. It's clear that the industry has changed quite a bit since we started and we're adapting to that change pretty quickly."
Since starting Vokal 8 years ago, Lappin has re-focused the company on digital innovation and digital transformation projects. Vokal recognized that digital innovation is a big gap for many companies.
"When clients started asking us what else we can do for them in the digital space, we started to take a deeper look into it and build our team around these skills, " says Lappin.
The transition to IoT and digital transformation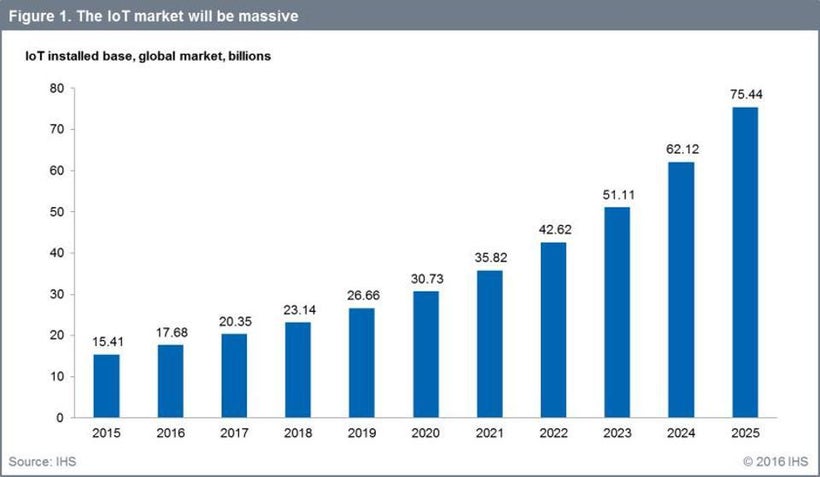 IHS forecasts that the IoT market will grow from an installed base of 15.4 billion devices in 2015 to 30.7 billion devices in 2020, and 75.4 billion in 2025
Vokal has seen an influx of manufacturing companies who are looking to integrate IoT into their businesses.
"Just in the past few months, we helped a few of our large manufacturing clients implement IoT and the results have been phenomenal. Their staff has more information, quicker and more accurate than ever before. It has an affect all the way down the supply chain. They have instant access to the status of their assets and can schedule preventative maintenance. The impact on the enterprise from digital is real, " says Lappin.
Reid has also noticed that some of his biggest clients have done a great job of understanding that getting to market fast and then iterating based on feedback is better than the traditional way of waiting until it's perfect, which often means it's too late.
Digital roadmaps replace the "One and Done" projects.
"The idea that you can build one thing and call it a day is over. It requires a mixture of business acumen and the right technology talent to execute a client's roadmap and make an impact. A big part of our latest growth has been from clients who are looking for a suite of products across mobile, web, and IoT. This change has also helped us create dedicated digital teams for these organizations."
"We're in a good position to help traditional companies break into the digital space, and we're also enabling growing tech companies to accelerate product development."
Vokal isn't the only company that has noticed the change in the market and adjusted to it. Some of the biggest traditional technology consultancies (Accenture, Deloitte, and PWC) have created separate divisions dedicated to digital. The gap between pure technology management consulting and digital innovation is shrinking every day.
"We plan on being here for the long haul. What we're seeing now is just the early stages of something much bigger. We're excited for it."
Calling all HuffPost superfans!
Sign up for membership to become a founding member and help shape HuffPost's next chapter
This post was published on the now-closed HuffPost Contributor platform. Contributors control their own work and posted freely to our site. If you need to flag this entry as abusive,
send us an email
.