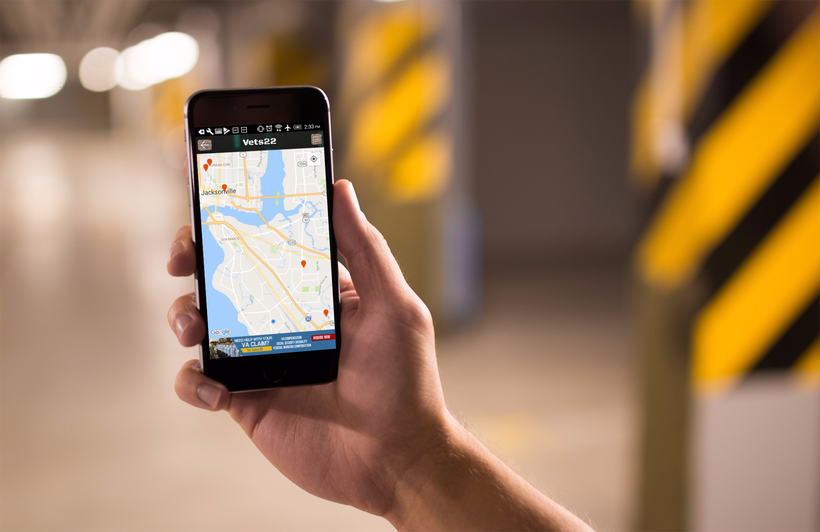 Drayton Florence played for eleven seasons in the National Football League as a cornerback for the San Diego Chargers, Jacksonville Jaguars, Buffalo Bills, Detroit Lions and the Carolina Panthers. Preparing to launch new ventures after retirement, Drayton was fascinated with the tech industry.
While Drayton explored opportunities to learn and engage with influencers and leaders in the technology industry, he aspired to see the same disruptive, innovation transpire in his Jacksonville Florida community. Approached by his father regarding a veteran startup founder in the city, Drayton reached out.
Soon after developing a friendship and business relationship with the startup's founder, Drayton joined the tech company as their Director of Strategic Partnerships.
Run by Community of Heroes Award Recipient and decorated war veteran, Jeff Shuford, Tech From Vets made a tremendous impact in the Jacksonville tech community in 2016. Jeff served in Operation Iraqi Freedom and earned a Combat Action Badge for his heroic efforts in combat at age 19.
Tech from Vets recently launched an innovative mobile application designed to help save veteran lives. The app ― Vets 22 ― named by Drayton, to memorialize the 22 veterans that commit suicide daily.
A Pew Research study found that Veterans who served in the post-9/11 period report more difficulties returning to civilian life than those who served in Vietnam or the Korean War/World War II era, or in the periods between major conflicts. The research also shows that Post-9/11 veterans who were married while they served had a more difficult time readjusting than married veterans of past eras or single people, regardless of when they served.
"The primary objective of the Vets 22 app is to give veterans instant access to resources via a mobile and web application. The Vets 22 app provides veterans access to VA claims assistance, exercise facilities, employment opportunities, housing solutions, discounts, suicide prevention hotlines, members only chat and so much more," said Drayton.
The Vets 22 app is self-funded and was developed by the Tech From Vets team under Drayton and Jeff's guidance. The app's concept originated from a question Drayton proposed to Tech From Vets' Public Affairs Officer, 28-year Army Veteran Lieutenant Colonel, Rickey Pope, USA, Retired.
"What's being done to help veterans transition into life after the service?" Drayton asked. "The military provides a class to help service members prepare for separation from the Army. However, after the service member separates, they are left to find their own resources or use the VA," answered Lieutenant Colonel Pope. Drayton promptly responded, "Let's develop an app that can help veterans transition into civilian life easier."
After months of strategic planning, the team developed the first "beta" version of the mobile app and website. "Our objective is to soft launch the Vets 22 web and mobile app to capture user feedback. We've received great responses from the users that have downloaded the Vets 22 app to date, and we look forward to rolling it out slowly," said Lonnell McCall.
The Vets 22 app is the first mobile application developed by veterans for veterans in Northeast Florida. Jeff insisted that the app is accessible as a mobile application and as a web application. A user can not only download the Vets 22 app in the Android and iTunes stores, but they can also use the web app by visiting Vets22.com.
"Ensuring that anyone with any device can use our app is key. Other apps that are meant to help veterans are restricted to be used for Android and Apple users. You can use the Vets 22 app from a desktop computer, Windows Phone, Blackberry or Laptop ," stated Tech From Vets CEO Jeff Shuford. 
Per Jacksonville's Office of Economic Development, there are over 34,000 military service members in Jacksonville, Florida. With the military expected to discharge nearly 250,000 soldiers a year over the next five years, the need to have resources available for veterans 24/7 is apparent now more than ever. 
Merging Drayton's innovative strategies and Shuford's technological expertise, Tech From Vets was named The Best Veteran Owned Tech Startup of 2016 and The Future of Veteran Owned Tech Startups respectively.
Tech From Vets plans an official April 22, 2017, launch date of Vets 22 (although it can be downloaded and used while in beta mode). The Vets 22 app is free to download and encompasses many life-saving resources to help veterans and their families during their time of need.
Calling all HuffPost superfans!
Sign up for membership to become a founding member and help shape HuffPost's next chapter
This post was published on the now-closed HuffPost Contributor platform. Contributors control their own work and posted freely to our site. If you need to flag this entry as abusive,
send us an email
.