I've been happily watching the twentieth season of The Bachelor, featuring the wholesome and sincere Ben from Indiana, who really, really liked high school. I freely admit to having watched all 19 past seasons of The Bachelor, all 11 past seasons of The Bachelorette, and Flavor Flav's incomparable Flavor of Love. If there were rehab options for reality TV addicts, friends would probably stage an intervention.
Even through my usual Monday night Bachelor-watching wine fog, I'd noticed the male stars of The Bachelor have a little trouble on the commitment front when offered up 25 gorgeous women on a platter. (And some fame.)
Nothing could demonstrate the men of The Bachelor's general behavior patterns better than Chris from Season 19. The handsome farmer, seemingly eager to find a woman who wanted to live in his small Iowa farm town, attempted to talk Becca the virgin into a relationship a few days before asking helium-voiced, Iowa-loving Whitney to marry him, and then quickly broke up with Whitney while competing with a younger Whitney on Dancing with the Stars.
A recent 2010 study found that increased numbers of available woman led to "a decrease in commitment-related behavior" in men. And so it seems on The Bachelor.
Most of the Bachelors appeared to have been simultaneously befuddled and delighted by the array of beautiful women offered up to them. Indeed, left to their own devices, many of the Bachelors might still be dating all 25 contestants.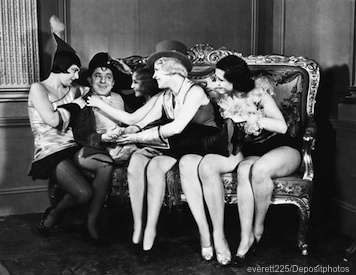 But the crucial question is: in 19 seasons of The Bachelor, how many of the men--all chosen after having professed a deep interest in settling down and finding a wife--married the woman who was their final choice?
And here's the answer: one. Exactly one of the 19 Bachelors married the woman he proposed to on the show's finale. I'm not a statistician, but those are bad odds.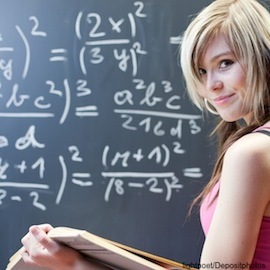 Nine Bachelors proposed on the finale, but the relationships broke up quickly, often within weeks. Two Bachelors proposed and had long-term relationships lasting over a year.
Seven of the Bachelors enjoyed dating numerous admiring women so much that they couldn't bring themselves to propose to anyone at the end of the show. Instead, these seven men reluctantly chose one woman, professing their love with varying degrees of enthusiasm. (Except Juan Pablo, who famously refused to tell Nikki he loved her. They continued to argue about it on VH1's Couples Therapy, which I also watched.) And one Bachelor, Brad, chose no one. (They let him try again, after therapy.)
Compared to the sometimes fickle men, how did the Bachelorettes do in finding love? The show does its best to hide it, but the Bachelorettes generally focused in on a few men early on, and then attempted to figure out who might be equally interested in finding a loving relationship. During the very first Bachelorette, Trista chose the romantic, poetry-writing Ryan over the glamorous but not-ready-to-settle-down Charlie.
Trista is one of three Bachelorettes who ended up marrying the man she chose on the final show. Three more Bachelorette seasons ended in long-term relationships that lasted six months or more. The most recent Bachelorette, Kaitlyn, is currently engaged to Shawn, her final choice. (Whom she gave the "first impression" rose to the very first night.)
Four Bachelorettes were less successful: one chose no one at all, and three got engaged but broke up before six months had passed. (Including Andi and her hunky baseball player Josh, who split up right after appearing on TV at the next The Bachelor premiere party, much to my surprise, and Chris Harrison's.)
So if you define a "successful relationship" as one in which the couple either 1) got married, 2) is currently engaged, or 3) had a relationship that lasted over six months, here are the stats:
Out of 19 seasons, The Bachelor ended up with a 16 percent success rate, and a marriage rate of 5 percent. (Which would rise to 11 percent if Jason, who dumped his final show choice on a live TV show after the show's finale aired and ended up marrying the show's runner-up, is charitably counted in the marriage rates.)
Out of 11 seasons, The Bachelorette ended up with a 64 percent success rate, with a marriage rate of 27 percent. (Which would rise to 36 percent if Kaitlyn and Shawn marry.)
The Bachelorettes try to figure out who might be a good life partner, while the Bachelors seem to get more dating mojo as the season goes on. It's like they think: "Hey, if 25 women are falling all over me, imagine what I could do in LA when this is over!"
Will Ben propose to one of his final two choices and stick with her, through good times and bad, richer or poorer... or for at least six months? I'll be watching Monday nights, a glass of deliciously chilled Chardonnay in hand. The odds are stacked against Ben (Hilary Duff and Kaley Cuoco have both confessed to crushes), but I'm hopeful the kind-eyed Indiana Bachelor will break the mold and manage to amble all the way down the aisle.
L.V. Krause is the author of Eaten Alive: the Truth about Online Dating for Women. For more articles about dating and life, please visit LVKrause.com.