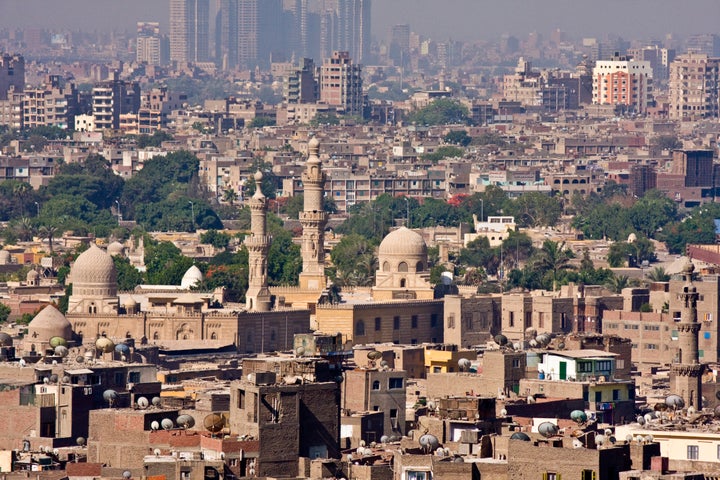 2012, post-revolutionary Cairo, Egypt.
I'd planned my trip there for May 2012, with full knowledge of the political situation and travel warnings in place, but for adventurous travelers there was no sense of urgency around a need to avoid the region. I knew that anything could happen, which meant my window of opportunity for visiting that part of the world in my lifetime may be closing.
After tickets were booked and plans were cemented, Egypt became even more unstable for tourists and my family begged me not to go. I'll only live once, and I only get two weeks of vacation a year, I thought. I kept my plans.
I experienced no palpable sense of unrest in Luxor or Sharm el Sheikh, but the air in Cairo was charged like a live wire. In the city, tourists were rare and it was impossible to blend in. I was constantly on high alert.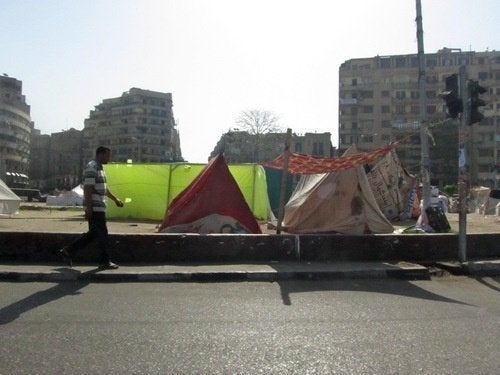 Circling the ripped, worn tents, flags and protest signs at Tahrir Square felt unreal, like an out-of-body experience. Before, I'd only seen this on television. Was I really here, in this moment?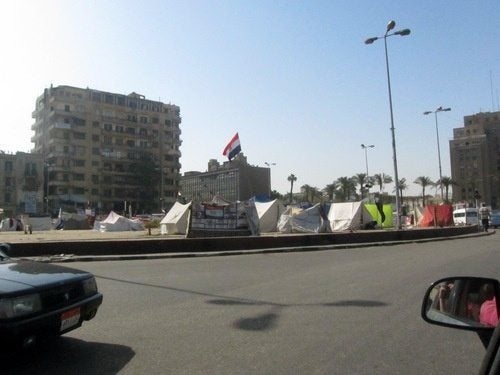 Later, as I left the Egyptian Museum, I heard the approach of a deafening roar of what must have been thousands of voices yelling and chanting in the distance, along with the steady deep bass boom of drums.
It sounded like a soccer match or football game during a touchdown, but it sent a chill down my spine: the Egyptian Museum is only a few blocks from Tahrir Square, and Tahrir Square was definitely not the empty, deserted-looking place I'd seen before.
I quickly made my way back in the direction of my hostel, weaving in and out of cars and crowds of people doing their evening shopping and errands for several blocks.
I passed an avenue of car repair shops and turned right onto an empty, calm street, sure I was far from the demonstration. After walking about a hundred yards, I heard the same sound, only closer.
The demonstration had moved from Tahrir Square to the surrounding streets, and I was about to meet it head on.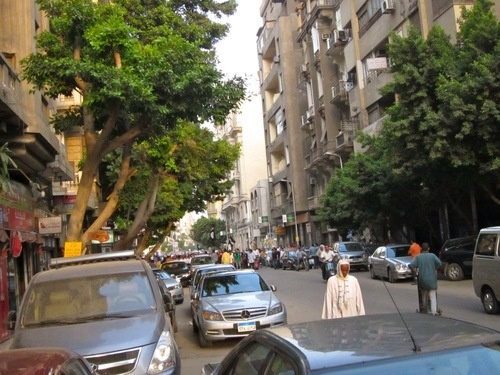 I will never forget the surge of adrenaline as I realized what was happening and swiveled once more to run away from the oncoming swarm of protestors.
It's important to note that as far as I could tell, this was a peaceful demonstration. These were scheduled, regular democratic protests that only sometimes turned violent. You just didn't want to be there if it did.
As a traveler, you don't want to be anywhere near a protest or political demonstration, peaceful or not, when you're traveling abroad.
This question originally appeared on Quora - the place to gain and share knowledge, empowering people to learn from others and better understand the world. You can follow Quora on Twitter, Facebook, and Google+. More questions:
Related
Popular in the Community