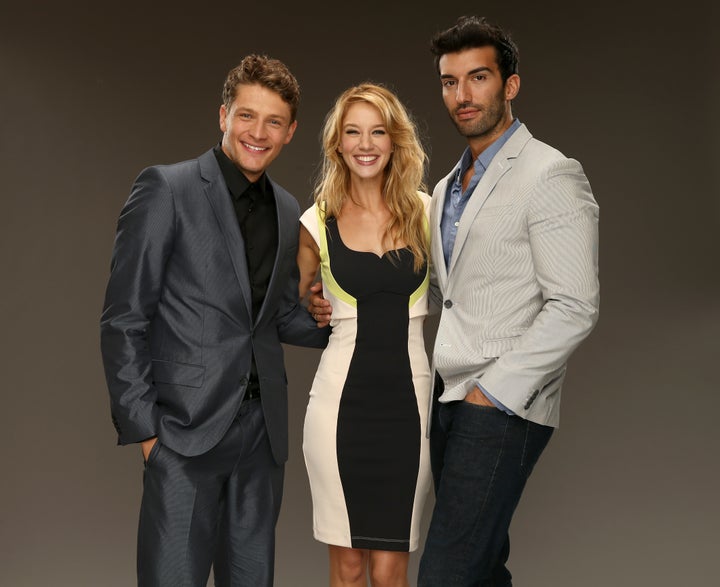 For all its unexpected plot twists, "Jane the Virgin" is a show that's consistent in its honest and progressive portrayal of strong women. Not only the titular Jane, but her mother, Xiomara, her grandmother, Alba, and Petra, the mother of her son's half-siblings. (See? Plot twists.)
In the first season of "Jane," Petra's cast as the villain, the ambitious ex-wife of Raphael, the man Jane's having a baby with. She's a sharp dresser with business acumen and great hair. But she's more than all that; she's also lovelorn. As actress Yael Grobglas explained of her character in an interview with The Huffington Post, "she's not just doing evil to do evil." The show uses Petra to explore issues like thorny pregnancy and postpartum depression.
"Every time I've tried to predict what's on the show, and I consider myself a pretty creative person, I've always been wrong," Grobglas said. With "down-to-earth characters mixed with huge, telenovela moments," there's plenty of room for the characters to learn and grow. This way, they don't fall into cliche; heroes are never just heroes, mothers are never just mothers, and villains are never just villains.
Below, Grobglas talks about playing a mother on screen, and ― oh yeah ― the show's bold three-year jump.
What first interested you about the role of Petra?
When I first heard about the role of Petra, I didn't know what was going to happen with her, I had no idea. I knew she was going to be the villain. I was a little hesitant about taking the role of a villain that could potentially go for ― if you're lucky ― seven years, 10 years. And then I got on the phone with [showrunner] Jennie Urman, who told me Petra was never going to be two-dimensional, she would always be very complex, she'd be hated one moment and loved the next.
She's really been so wonderful about keeping up with that. I would have never expected everything with Petra to happen.
Speaking of unexpected turns, last season you were given an extra part on the show, as Petra's twin sister, Anezka.
I had no idea that was happening. I got the script, like we usually do, one or two days before we started filming, and I read that Petra was disguising herself and getting ready to run away. I thought it was because of her postpartum depression, and I was getting a little worried, because my first go-to thought is that I'm going to get killed off. I think that about everything. And then Anezka shows up at the end of the episode, and suddenly there's two of me.
For a week beforehand, people who got the script before me were kind of trying to be nonchalant, going, "So, uh, did you read next episode?" And I was like, "No, Jesus, why?"
So I spoke to Jennie and she described her to me, and I was like, what is this character, what is she about? And she spoke about the accent, and she spoke about being a ferocious eater, and having personal space issues, and scratching people, and jumping backwards ― I call it "getting the fear" ― and immediately thought, I know somebody like that. I based her off my cat. And that's how Anezka came to be.
Is it difficult to toggle between those two very different parts, or is it mostly just exciting?

I have so much more appreciation for people who do this long-term. I never thought about it, but as an actor I depend so much on my costars, and when you're doing scenes with yourself, you have nobody to play off. You have to come so well-prepared, and predict what you're going to do.

You touched on this a little already but both Petra and Anezka could be described as the show's sympathetic villains. How do you approach playing a villain without making her seem purely evil?
I think the most important thing is really in the writing. The way Jennie explained it to me when we had our first conversation was that Petra was the hero of her own story. She really started the show at her most desperate point, she's in love with someone and he's leaving her. But she decides to have herself inseminated, and that goes horribly wrong, obviously. So most of her actions, as crazy as they may seem, are justified, to her. It's not that much of a challenge for me, with such great writing.
She's not just doing evil to do evil. And if you think about it, most of the crazy stuff she's done is actually kind of selfless. It's been to help her mother, or to protect her daughters, protect Raphael.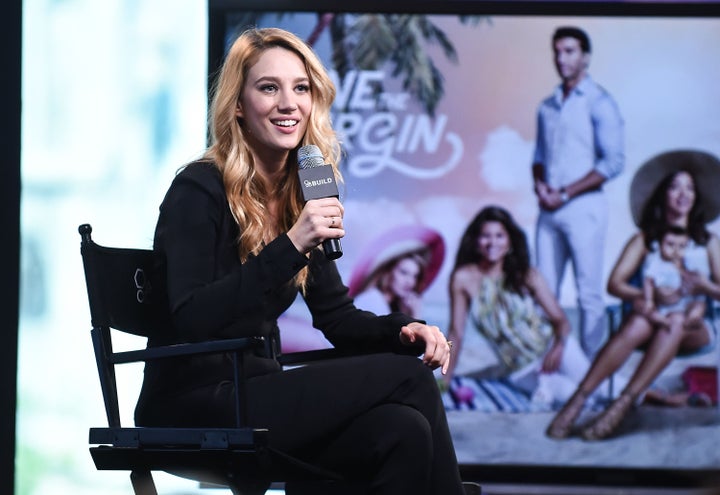 You mentioned her daughters ― this season we get to see another side of Petra, that of a confident and loving mother. How do you think motherhood fits in with everything else we know about Petra?
I think it's been so fascinating, because the show manages to capture so many different aspects of what it is to be a mother. Everything went one way for Jane, and then Petra was a way to show a very different approach to motherhood. From the beginning, Jane's birthing scene and Petra's birthing scene couldn't have been more opposite, and then she struggled with postpartum depression, which I thought was so wonderfully done, and such an interesting subject, and something that so many people suffer from.
And she doesn't have the support system that Jane has; all she has is her crazy mother and crazy sister, left with twins, pretty much alone. I thought it was just wonderful that after the three-year jump, we see her almost dealing with motherhood as if it's a business project. She's like, I got this, I can do this.
The three-year jump was such a curveball! Was it a curveball for you, too?
Oh, absolutely. It was so interesting. As a cast, we had a very hard time dealing with knowing that we were losing Brett [Dier] as a cast member, that Michael was going to go. It was kind of a double thing, because we're so attached to our characters that by now Michael is like a friend of ours. We care about our characters so much, Petra's like a friend of mine. And that's how we feel about Michael. It was almost like we're about to lose someone we very much care about. So we were mourning Michael, and then also mourning the fact that we're not going to see Brett every day. So that took some time for me to get over.
But then I absolutely loved how they dealt with it. It gave us all a chance to refresh our characters, and find them in a completely new place, and give them this whole new world, from zen Raphael to perfect-mother Petra.
I also wanted to ask about Jane and Petra's relationship. They don't always get along, but they don't get into too many petty catfights, either. Do you have any thoughts on how relationships between women are usually portrayed on TV, and how "Jane the Virgin" manages to combat those stereotypes?
I think there are many different ways that female relationships are portrayed on TV. I think what's great about Jane and Petra is that they didn't go in the direction of they hit it off right away, they're best friends, maybe they have an argument now and then but they're best friends for life, and they also don't hate each other. It's kind of not here, not there. It's almost like they need each other in spite of themselves.
Petra has a hard time admitting it to herself and to Jane, but she has this great respect for Jane. Jane is someone that she needs in her life. She has a hard time admitting that, because Jane basically has everything Petra doesn't have.
They have these beautiful moments, and they have hard moments. It's not a completely natural relationship, but you see that when something really difficult happens, something that's actually life-or-death, they're there for each other.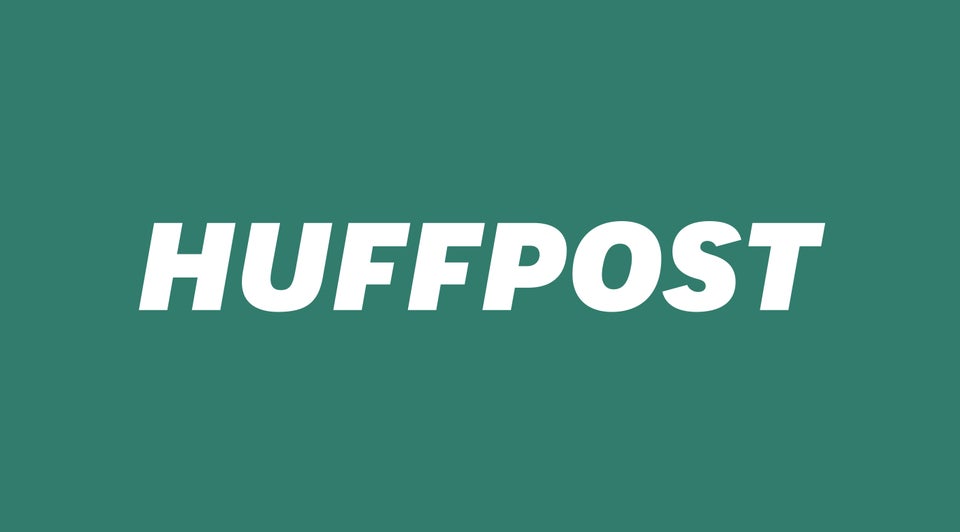 The Ten TV Shows America Couldn't Get Enough Of In 2016